Military Veteran Population Will Be Less White and Male as Demographics Shift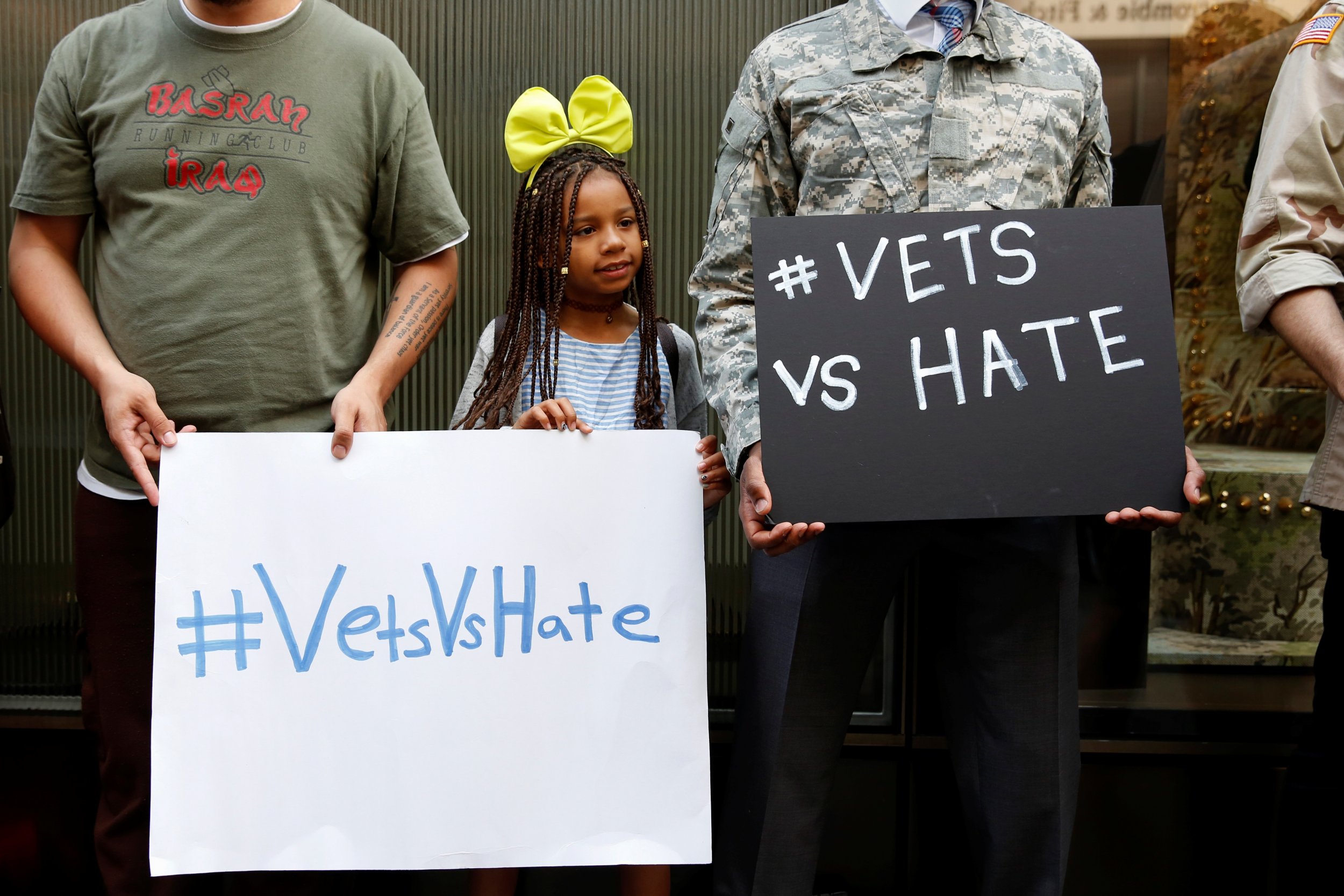 A new study from the Pew Research Center showed the demographic makeup of the military was changing rapidly.
A 2016 population model from the VA indicated that only 9 percent of current veterans were women, but that percentage was predicted to double by 2045. Meanwhile, the number of male veterans was expected to drop almost in half by 2045, from 18.5 million in 2016 to 9.8 million.
The racial makeup of the veteran population will evolve, as well.
In 2045, the veteran population is expected to be 16 percent black, compared to 12 percent in 2016. The percentage of Hispanic veterans is predicted to almost double over the next nearly 30 years, increasing from 7 percent to an expected 13 percent of the veteran population. Overall, white, non-Hispanic veterans are expected to make up 64 percent of the population by 2045, down from 2016's 77 percent rate.
The changing veteran population may also represent a slow shift in the racism and sexism some military members can face.
When San Francisco 49ers quarterback Colin Kaepernick started sitting during the national anthem to protest racial injustice, many argued that the act was offensive to veterans. Kaepernick later swapped sitting for kneeling after having conversations with veteran and former Seahawks long snapper Nate Boyer.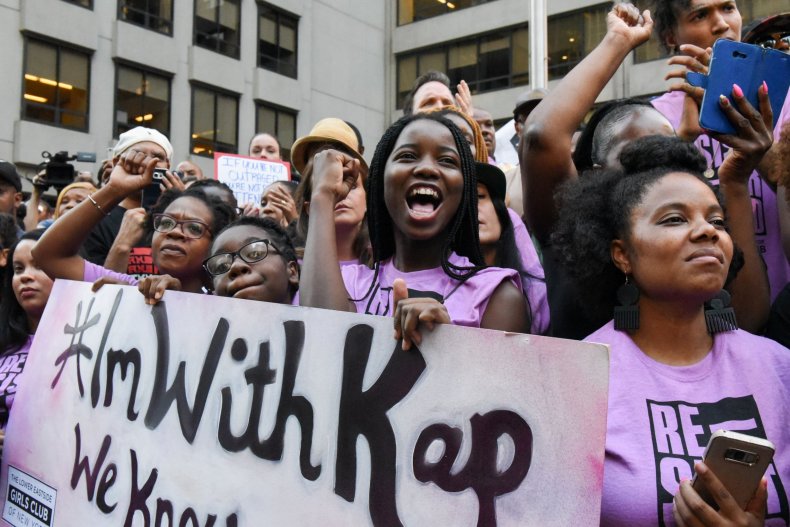 Even while Kaepernick was sitting rather than kneeling, a number of troops and veterans took to Twitter to say they'd fought for Kaepernick's right to protest in a hashtag called #VeteransForKaepernick. Many ofthe veterans were black people, and some of them spoke about how they were affected by America's racism and police brutality.
This June, USA Today reported that black people in the military were more likely to face military punishment than white troops—in fact, the likelihood of punishment for black troops was as much as twice the rate as that for white troops.
President Trump called Myeshia Johnson, the widow of fallen soldier Sergeant La David Johnson, on October 17, forgetting Johnson's name and telling her that her husband "must have known what he signed up for." This raised another racial conversation, as some felt that the respect indebted to people in the military was only properly given to white veterans.
The Guardian's Ameer Hasan Loggins wrote an opinion piece in which he listed a number of statistics from a June 2017 Protect Our Defenders report, such as the fact that black members of the Air Force were 71 percent more likely, on average, to be given a nonjudicial or a court-martial punishment than their white counterparts.
"Sadly, the lack of respect given to them is not an American aberration," Loggins wrote. "It is a part of this country's ugly history regarding black people and the military."
A 2016 study at the University of Kansas showed that women in the military felt their abilities were doubted by American soldiers, whereas soldier from other countries they worked with often showed more support.