Who is V.G. Siddhartha? Billionaire Coffee Tycoon Mysteriously Disappears, Was Last Seen Walking Across Bridge
A search is under way for the owner of the largest coffee chain in India after he went missing near the southern city of Mangalore on July 29.
V.G. Siddhartha, the billionaire founder of Cafe Coffee Day, was last seen walking across a bridge in the state of Karnataka after being dropped off by his driver, reports The Straits Times.
Search teams have been looking in the Nethravathi river close to where the tycoon disappeared.
Indian media report that just prior to his disappearance, Siddhartha had written a letter to the coffee chain's shareholders apologizing for failing as a businessman and detailing financial issues surrounding the company.
"I would like to say I have given it my all. I am very sorry to let down all the people that put their trust in me," the letter said, reports The Economic Times.
"I fought for a long time but today I have given up as I could not take any more pressure from one of the private equity partners forcing me to buy back shares. A transaction I had partially completed six months ago by borrowing a large sum of money from a friend. Tremendous pressure from other lenders lead to me succumbing to the situation.
"I sincerely request each of you to be strong and to continue running these businesses with a new management," the letter adds. "I am solely responsible for all mistakes. Every financial transaction is my responsibility. My team, auditors and senior management and totally unaware of all my transactions. The law should hold me and only me accountable, as I have withheld this information from everybody including my family."
Cafe Coffee Day is India's largest coffee chain and has more than 1,700 stores across the country.
It was recently reported that Coca-Cola was in talks to purchase a large stake in the company, although this was not confirmed.
Following news of Siddhartha's disappearance, shares in Coffee Day Enterprises fell nearly 20 percent, reports Bloomberg.
In a statement, the company said: "Mr. V.G. Siddhartha, Chairman and Managing Director of Coffee Day Enterprises Limited, has not [been] reachable since yesterday evening. We are taking the help of concerned authorities.
"[The] company is professionally managed and led by [a] competent leadership team, which will ensure continuity of business."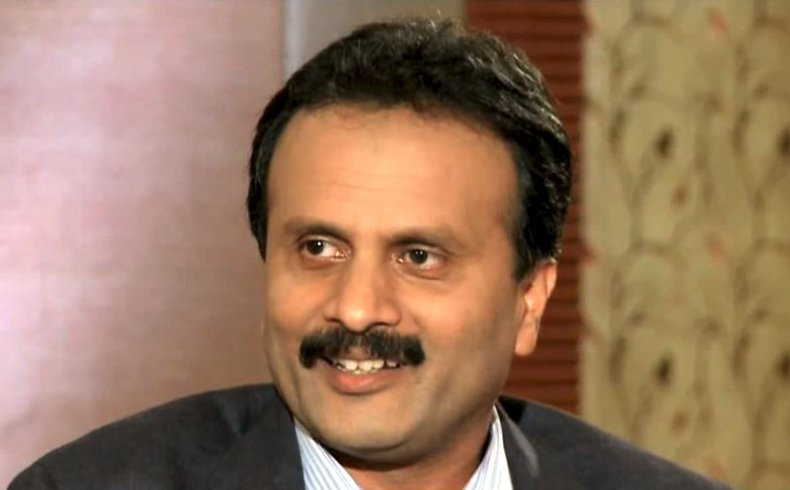 Siddhartha, whose family have been in the coffee industry for more than 130 years, set up his first Cafe Coffee Day branch in Bangalore in 1996 having previously worked on the stock market.
He has since expanded the business to hundreds of stores across India, as well as countries such as Austria, the Czech Republic and Malaysia, according to the company's website.
In 2017, Siddhartha was accused of tax evasion, resulting in raids at locations in Mumbai, Bangalore, Chennai and Chikmagalur linked to the businessman, reports India Today.
In his letter sent to the Cafe Coffee Day board prior to his disappearance, Siddhartha said that some of his shares that he owns at tech company Mindtree were attached by the tax authorities in 2019 while describing his money problems.
"There was a lot of harassment from the previous DG income tax in the form of attaching our shares on two separate occasions to block our Mindtree deal and then taken possession of our Coffee Day shares, although the revised returns have been filed by us. This was very unfair and has led to a serious liquidity crunch," the letter adds.
Siddhartha is married to the daughter of SM Krishna, a former chief minister of the southern state of Karnataka.
According to a 2015 Forbes estimate, Siddhartha has a net worth of more than $1.2 billion.
If you have thoughts of suicide, confidential help is available for free at the National Suicide Prevention Lifeline. Call 1-800-273-8255. The line is available 24 hours, every day.)