Viagra Factory Fumes Are Giving Men Erections, Residents of Irish Town Claim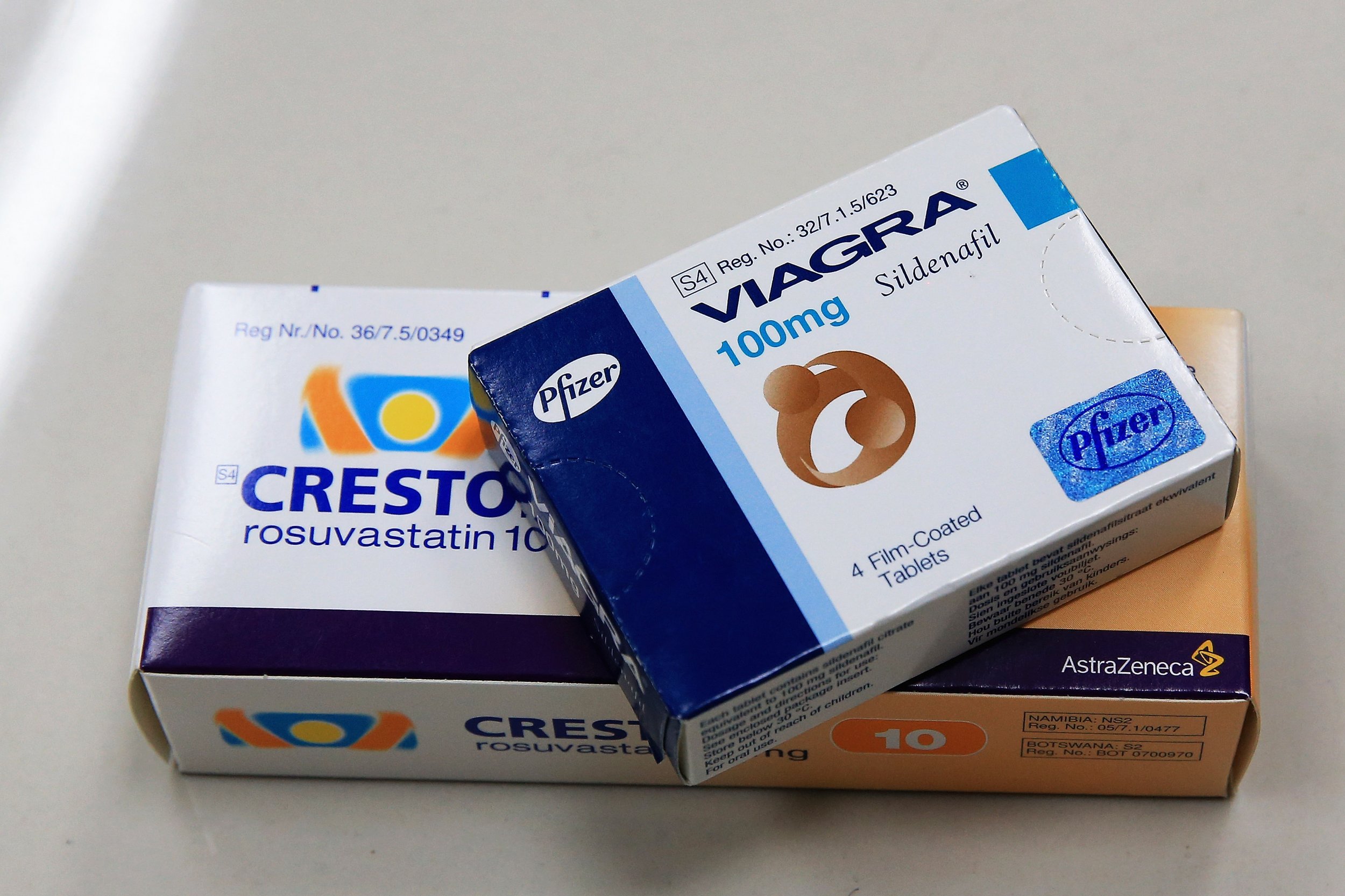 There's a lot of things you have to worry about in the air, like carbon monoxide and nitrogen dioxide, but one town in Ireland is embracing a certain alleged airborne pollutant: Viagra.
As The Times of London reported, Ringaskiddy residents believe that Viagra wafts through the air thanks to the Pfizer factory in their town. According to the paper, the drug was produced in the area beginning in 1998. The drug was also approved by the Food and Drug Administration that year as the first pill providing relief to impotent men.
Related: World's Largest Fake Viagra Laboratory Busted in Poland
Local bartender Debbie O'Grady, who works at the Ferry Boat Inn, joked to the paper about the purported effects on residents: "One whiff and you're stiff." O'Grady's mother, Sadie, explained that people who visit the town feel compelled to stay, thanks to the little blue pill.
"We've been getting the love fumes for years now for free," Sadie told The Times. "It's amazing the number of people who come to this village, perhaps out of curiosity, and then never leave," she said.
"They settle down here. As they say, there's something in the air—not that we need it, of course. But for some fellas with problems in that department it can be a blessing."
Rumors swirl around the city as citizens speak of a baby boom after the factory's opening and tell stories about guys gathering around the facility to inhale the Viagra fumes.
However, a spokesperson for the company claims there's no merit to the tales.
"Our manufacturing processes have always been highly sophisticated as well as highly regulated," the unnamed spokesperson told The Times.
Despite the company's protests, locals have been convinced that love is in the air since 1998, when The Independent first reported the story. While residents seemed good natured about being known as a Viagra town in the latest piece, it's in sharp contrast to their views nearly 20 years ago.
According to the report from 1998, some locals were annoyed by journalists who wrote that the chemical plant made area dogs horny. Others felt less welcoming toward the presence of big manufacturers.
Martin O'Driscoll told the paper at the time, "Next they'll be making artificial penises in this village," which was a jab at the artificial limbs made at the Johnson and Johnson plant.
But O'Driscoll also had some concerns about safety too, as he told the publication.
"Pfizer told us what they were pouring into the water was 100 percent safe, but it's farcical to suggest that any chemical company is completely clean."