Those Barefoot Sneakers Might Be A Total Scam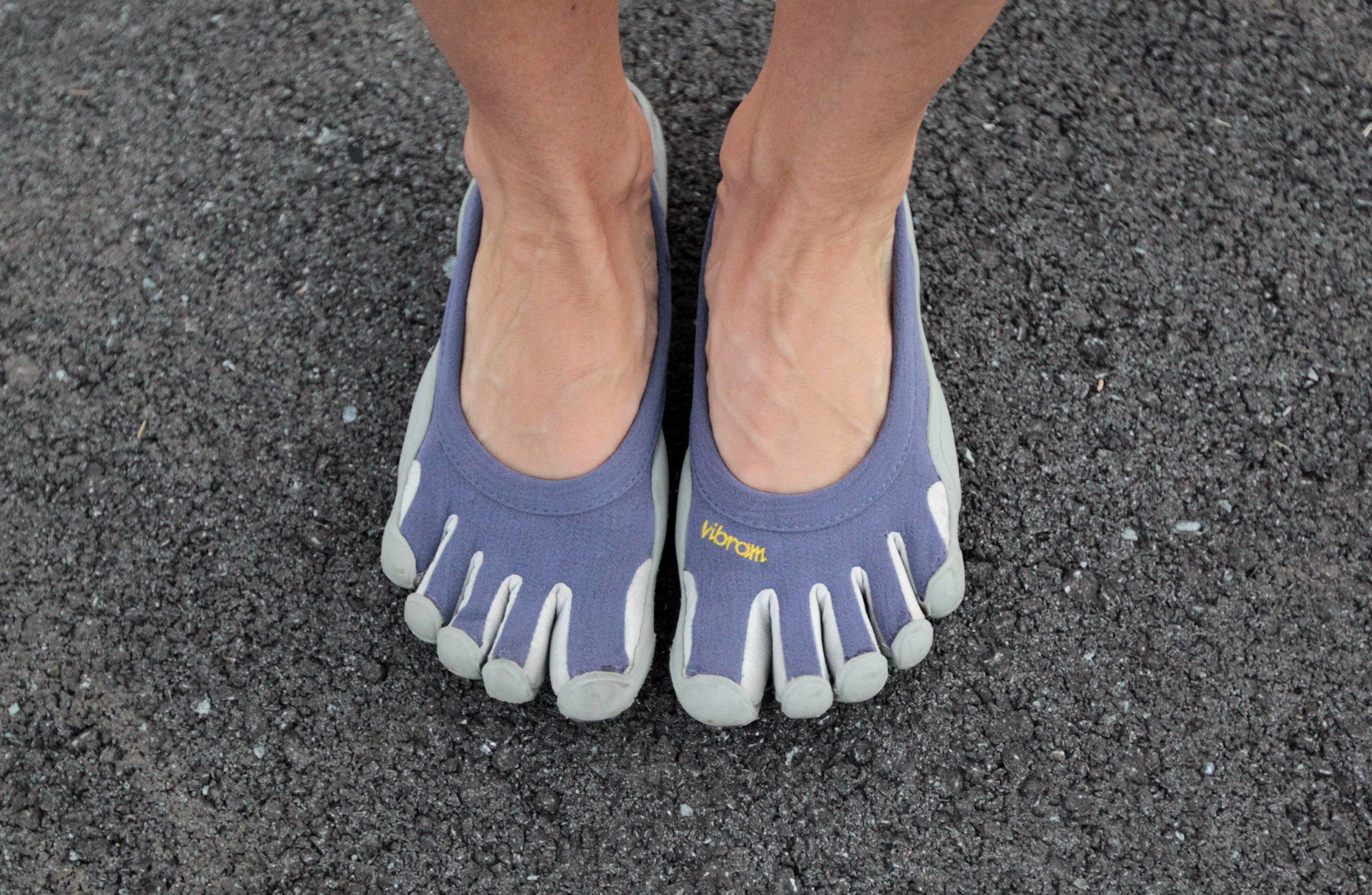 As it turns out, if you bought into the toe-glove sneaker health craze of the mid-aughts, you might have been swindled.
Vibram USA, the company that makes FiveFingers running shoes, has just agreed to pay $3.75 million to settle a class action brought by customers who allege the company based its entire marketing strategy on assertions that lack any scientific merit, Runner's World reported Thursday. In a testament to the power of marketing, the company joins the ranks of other fine companies who famously advertised their way to healthy-product status (FitFlop, that curved sandal guaranteed to make you walk like in a marching band, is a prime example).
From now on, Vibram won't make "claims that FiveFingers footwear is effective in strengthening muscles or reducing injury," even though "Vibram expressly denied and continues to deny any wrongdoing alleged in the Actions, and neither admits nor concedes any actual or potential fault, wrongdoing or liability," according to the court brief.
The initial claim, filed in Massachusetts in 2012, accuses Vibram of obtaining economic windfall by deceiving consumers. Each pair of the shoes, which look something like toe socks made out of wetsuits, cost as much as $130. Customers who submit valid claims to Vibram are expected to be compensated somewhere between $20 and $50 per pair out of that $3.75 million settlement.
The toe-sneaker fad took off shortly Christopher McDougall's best-selling Born to Run, about the mostly anecdotal benefits of barefoot running, hit shelves. Deadspin notes that, since then, science has caught up and found that barefoot running may actually cause injury.
"This study showed that increases in bone marrow edema [the precursor to a stress fracture] are more common in subjects who were transitioning to the [Vibram FiveFingers]," concluded a 2013 study in the Medicine & Science in Sports & Exercise.
Vibram still lauds the supposed health benefits of the "barefoot" lifestyle on its website:
Just remember, improving the skill of those muscles then practicing and using those muscles in Vibram FiveFingers will increase both endurance and strength. This will have profound beneficial effects on your body and wellbeing.
If any of the $3.75 million is left after every customer who wants to submits a claim, the remaining money will be donated to the American Heart Association for research on the health benefits of running, according to Runner's World.