'Vibranium' Trends After USDA Accidentally Lists Wakanda as Trading Partner
Vibranium, a fictional metal featured in several series distributed by Marvel Comics, trended on Twitter Thursday after the United States Department of Agriculture's (USDA) tariff tracker inadvertently listed Wakanda, the home of comic book hero Black Panther, as a free trade partner.
Internet archives suggest that the setting of the 2018 hit film Black Panther was first listed as a free trade agreement partner of the United States some time after June 10, though the issue was not rectified until Wednesday afternoon, according to NBC.
"Over the past few weeks, the Foreign Agricultural Service staff who maintain the Tariff Tracker have been using test files to ensure that the system is running properly," USDA spokesperson Mike Illenberg told NBC reporter Phil McCausland. "The Wakanda information should have been removed after testing and has now been taken down."
Since then, Black Panther fans have taken to Twitter with lighthearted jokes about the USDA's error, many asking if vibranium is available for purchase and how much it will cost.
On Thursday, the USDA also used levity to address the incident. "While we removed the Kingdom of Wakanda from our list of US free trade partners, our relationship will always be strong," the USDA tweeted from its official Twitter account, using the hashtag #WakandaForever.
While some played along with the situation, suggesting that "Vibranium prices should remain stable forever," others were less than amused.
"The federal agency allegedly in charge of things like forecasting our nation's crop yields and acreage, export marketability and supply/demand gets owned by one of its own IT nerds and now tries to laugh it off. Probably not the best move," one person replied on the USDA's twitter thread. "Nice try, though."
"Brexit is already a total success," joked another Twitter user. "There are zero tariffs on any British goods which go to Wakanda, the most technologically advanced country in the entire Marvel universe! And nobody else has started buying vibranium yet, so we'll be first in line!"
According to reports, it was Francis Tseng, a research fellow at the Jain Family Institute, who made the initial discovery. "Wakanda is listed as a US free trade partner on the USDA website??" he tweeted Wednesday along with a screenshot of his findings.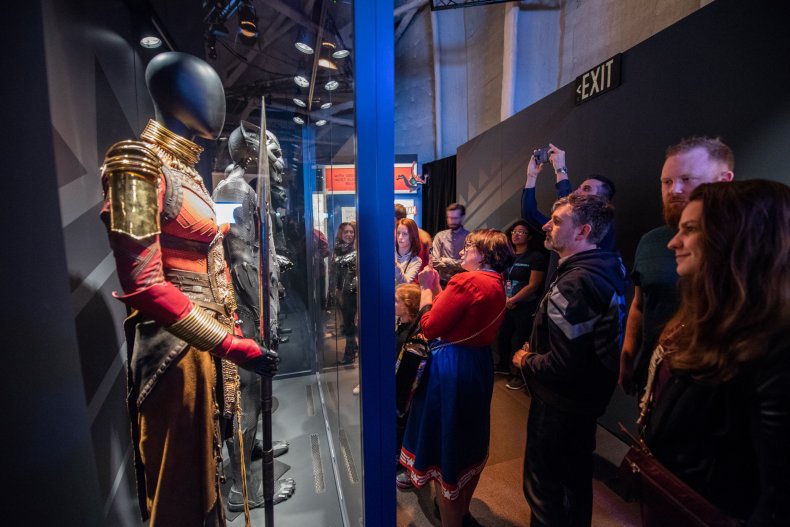 "I definitely did a double take. I Googled Wakanda to make sure it was actually fiction, and I wasn't misremembering. I mean, I couldn't believe it," he told NBC. "I was trying to figure out whether this is someone at the USDA making a joke or if it's a developer who accidentally left it in, but I'm not sure."