Vic Mignogna No Longer Part of 'RWBY' Cast Amid Allegations
In the wake of sexual misconduct allegations against voice actor Vic Mignogna, production company Rooster Teeth announced it would replace him on their popular animated series, RWBY.
Rooster Teeth released a statement Monday on its website confirming that Mignogna will not be returning to his role as Qrow Branwen on RWBY. The company did not say anything about a possible replacement.
"Effective today, Vic Mignogna is no longer a part of the cast of RWBY and Rooster Teeth is ending all associations with Mignogna. This will not affect the creative content of RWBY."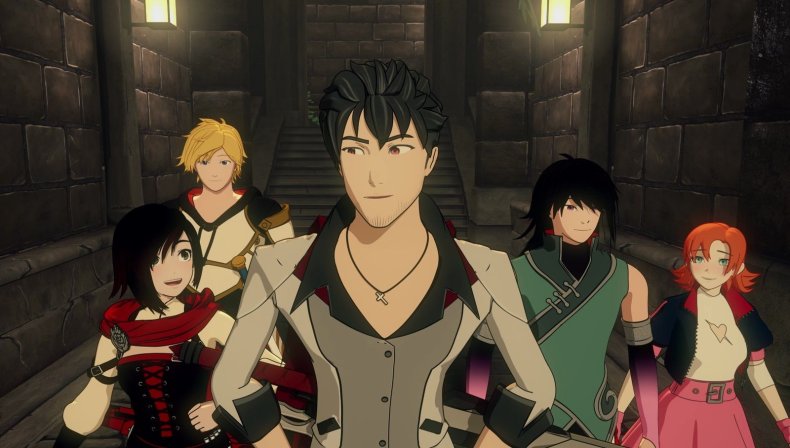 Allegations against the 56-year-old actor come from con attendees who accused Mignogna of kissing and embracing them without consent. Others accused Mignogna of rude and homophobic behavior. This behavior has reportedly gone on over the course of his career, with some allegations dating back to 2008.
Many who have interacted with Mignogna in the past took to social media to share their stories while other voice actors did the same to show their support for the victims, many using the # KickVic hashtag. Here's a sample of some actors taking to Twitter to voice their support.
Mignogna was scheduled for 18 convention appearances in 2019, now all but five were cancelled by Mignogna or convention organizers. Last weekend at Bak-Anime in Bakersville, California Mignogna delivered an apology to the attendees. You can watch the clip below.
A few weeks ago, prior to his Bak-Anime appearance, Mignogna posted a note on Twitter reacting to the allegations against him.
"I sincerely apologize to any convention staff member who ever felt I was anything less than kind and grateful to be included in their event. Unknown to most staffers, contractual arrangements made in advance with cons were occasionally not honored when I arrived and that made me frustrated. That does not excuse making anyone feel badly and I am deeply sorry," Migognia's remarks read.
"I would also like to sincerely apologize to anyone who ever felt my interaction with them (a hug or a kiss on the cheek or forehead) was crossing a line. Never in a million years would it be my intent to make anyone feel uncomfortable."
You can read read the rest of Mignogna's comments below.
Mignogna may best be known for his role as Edward Elric in Fullmetal Alchemist, and recently starred as Broly in the Dragon Ball Super: Broly film.