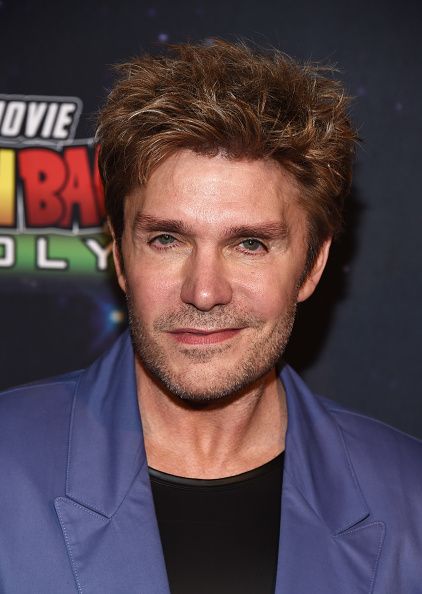 Actor Vic Mignogna, the English-language voice of Broly in several Dragon Ball games and movies — most recently Dragon Ball Super: Broly — filed a one million dollar lawsuit in the Tarrant County, Texas District Court against entertainment company Funimation and other voice actors on Thursday night.
Mignogna claimed the actions of Funimation and voice actors Jamie Marchi, Monica Rial and Rial's fiance, Roland Toye, constitute defamation, interference in existing contracts and prospective business relations, and civil conspiracy.
This suit comes after Mignogna said he lost a string of possible employment opportunities amid harassment allegations that first began circling in early January. Lost opportunities include voice acting roles like on Rooster Teeth's RWBY and Funimation's The Morose Mononokean 2 where Mignogna, prior to the allegations, provided the English voice for certain side characters.
In both cases, an internal investigation occurred, and following it, Mignogna was removed and replaced by another voice actor. Funimation also removed all non-essential appearances by Mignogna in upcoming projects, including an originally advertised special feature interview with Mignogna on the Dragon Ball Super: Broly DVD and Blu Ray.
Additionally, following Funimation's internal investigation, nine separate conventions (Ancient City Con, Anime Milwaukee, Anime NYC, Denver Comicon, Hudson Valley Comicon, Florida Supercon, Phoenix Fan Fusion, Raleigh Supercon, Kamicon, and Kawaiicon) removed Mignogna from their lineups. Kamehacon Dallas initially removed him but later reinstated his appearance a few weeks prior to the convention. He's also still set to appear next month at Puerto Rico Comic Con.
The accusations of sexual harassment and homophobia against Mignogna first appeared on Twitter in early January. Various fans stated that he hugged and kissed them without consent. The alleged incidents go as far back as 2008. The fan statements prompted #KickVic to trend on Twitter. Some voice actors also spoke out against Mignogna. Both Marchi and Rial recounted on Twitter their own sexual claims of harassment at the hands of Mignogna.
The actor, who has voiced a large number of characters, including Captain James T. Kirk on Star Trek Continues, denied both Marchi's and Rial's claims in his suit. He also stated he believes the pair forced #KickVic to "go viral" by retweeting posts with the hashtag.
Shortly after the accusations first arose, Mignogna apologized via Twitter, saying:
"I would also like to sincerely apologize to anyone who ever felt my interaction with them was crossing a line," he wrote, adding, "Never in a million years would it be my intent to make anyone feel uncomfortable."
Correction Friday, May 24 at 8:56 p.m. ET: This story has been updated for the headline to read "Dragon Ball" and not "Dragon Age." Newsweek regrets this error.