Vicar of Baghdad Suspended on Suspicion of Buying Back ISIS Sex Slaves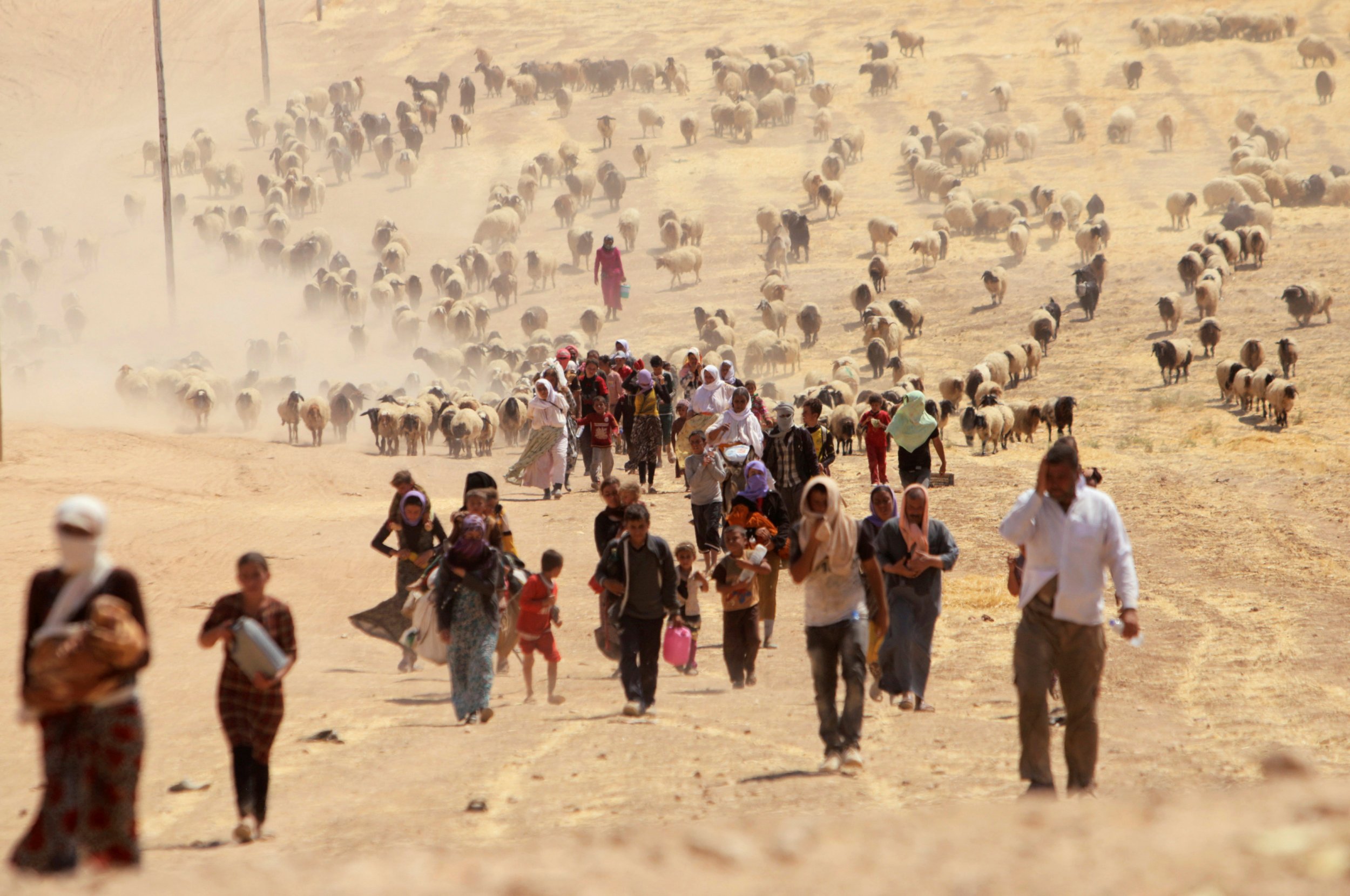 A British charity has suspended a British clergyman referred to as the 'Vicar of Baghdad' on suspicion of involvement in ransom payments to buy back sex slaves captured by the Islamic State militant group (ISIS) in Iraq.
In a now-deleted Facebook post, Canon Andrew White said that the Foundation for Relief and Reconciliation in the Middle East's trustees had suspended him for "some inaccurate statements I made about our work with and funding for the former slave girls taken by ISIS."
The 52-year-old continued to write: "What is clear is that at no time did we pay money to any terrorists."
The suspension came after the U.K.'s Charity Commission launched an investigation into the charity's activities on June 9.
"In response to a statement published on the website of the Foundation for Relief and Reconciliation in the Middle East, the Charity Commission can confirm that it opened a statutory inquiry...on June 9, 2016. The commission cannot comment further on this live investigation at this time," a commission statement said, according to The Daily Telegraph.
White had previously admitted on social media that the charity worked with "women and girls who have been rescued as sex slaves."
Members of another charity, based outside the U.K., have informed Newsweek that they are involved in the negotiations to secure the return of ISIS's hostages, specifically minorities, such as Yazidis, who ISIS kidnapped in their thousands when the group launched a lightning raid across Iraq in June 2014.
Concrete evidence of such organizations paying ISIS significant amounts of money for the return of women and girls held as sex slaves have yet to materialize but members of the Assyrian church have spoken of their raising of donations from the community for potential payments to ISIS for hostages.
White was the pastor of one of Iraq's largest churches, St. George's in Baghdad, before Britain's Archbishop of Canterbury Justin Welby requested that he leave the country because of the security threat to his life from ISIS operatives in the area. He is currently traveling the Middle East, particularly Jordan and Israel, to work with Christian communities in both countries.