Joe Biden Honors Slain Louisiana Officers at Memorial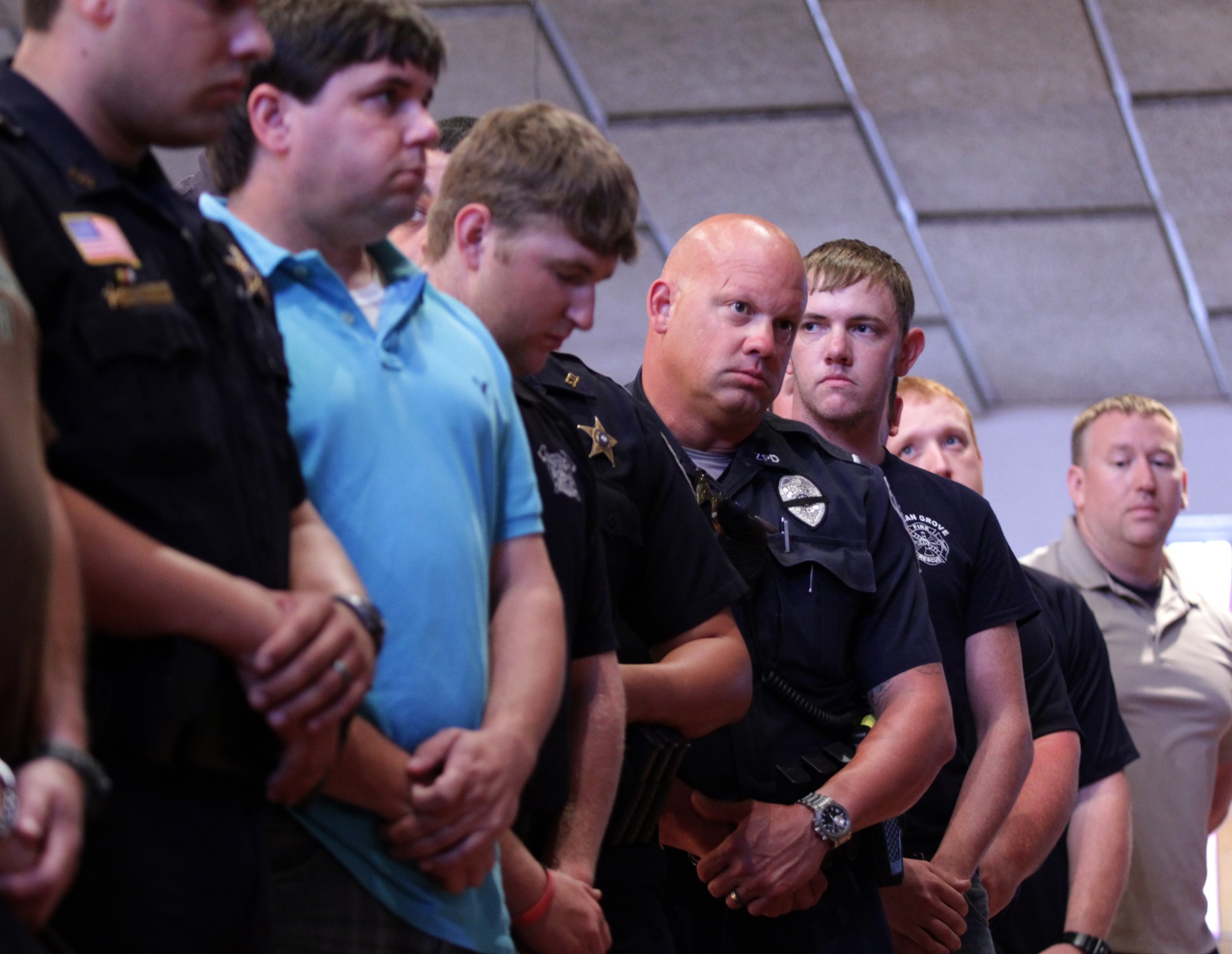 U.S. Vice President Joe Biden and Attorney General Loretta Lynch will address a memorial service in Baton Rouge, Louisiana on Thursday to honor three police officers killed this month by a U.S. Marine Corps veteran.
Louisiana Governor John Bel Edwards will join Biden and Lynch at the vigil scheduled for 2 p.m. CDT (1900 GMT) at a church in Baton Rouge, the state capital, where three other officers also were wounded in the July 17 attack. The shootings came amid a series of deadly encounters igniting debate over policing and minorities in the United States. The killings rattled a city already grappling with protests after the fatal police shooting on July 5 of Alton Sterling, a 37-year-old black man confronted by officers while selling CDs outside a convenience store.
Lynch and Biden's visit will underscore the Obama administration's commitment to police safety. As attorney general, Lynch has traveled the country on a "community policing tour" that highlights best practices of local departments. Biden has become a liaison between the White House and police as tensions between departments and minority communities have escalated.
Slain Baton Rouge police officers Matthew Gerald, 41, and Montrell Jackson, 32, and East Baton Rouge Sheriff's Deputy Brad Garafola, 45, were gunned down in what Louisiana officials have described as a calculated attack. Shooter Gavin Long, 29, a black former Marine with ties to an African-American anti-government group, was also killed in an exchange of gunfire.
The assault followed the deaths of five officers in Dallas, Texas on July 7, who were shot by another black former U.S. serviceman. President Barack Obama traveled to Dallas in the wake of those shootings. One of the wounded Louisiana officers, Nicholas Tullier, 41, remains hospitalized in critical condition, the East Baton Rouge Sheriff's Office said on Thursday.