Snowflake? Mike Pence Is Triggered by NFL Players, 'Mulan' and Women Who Are Not His Wife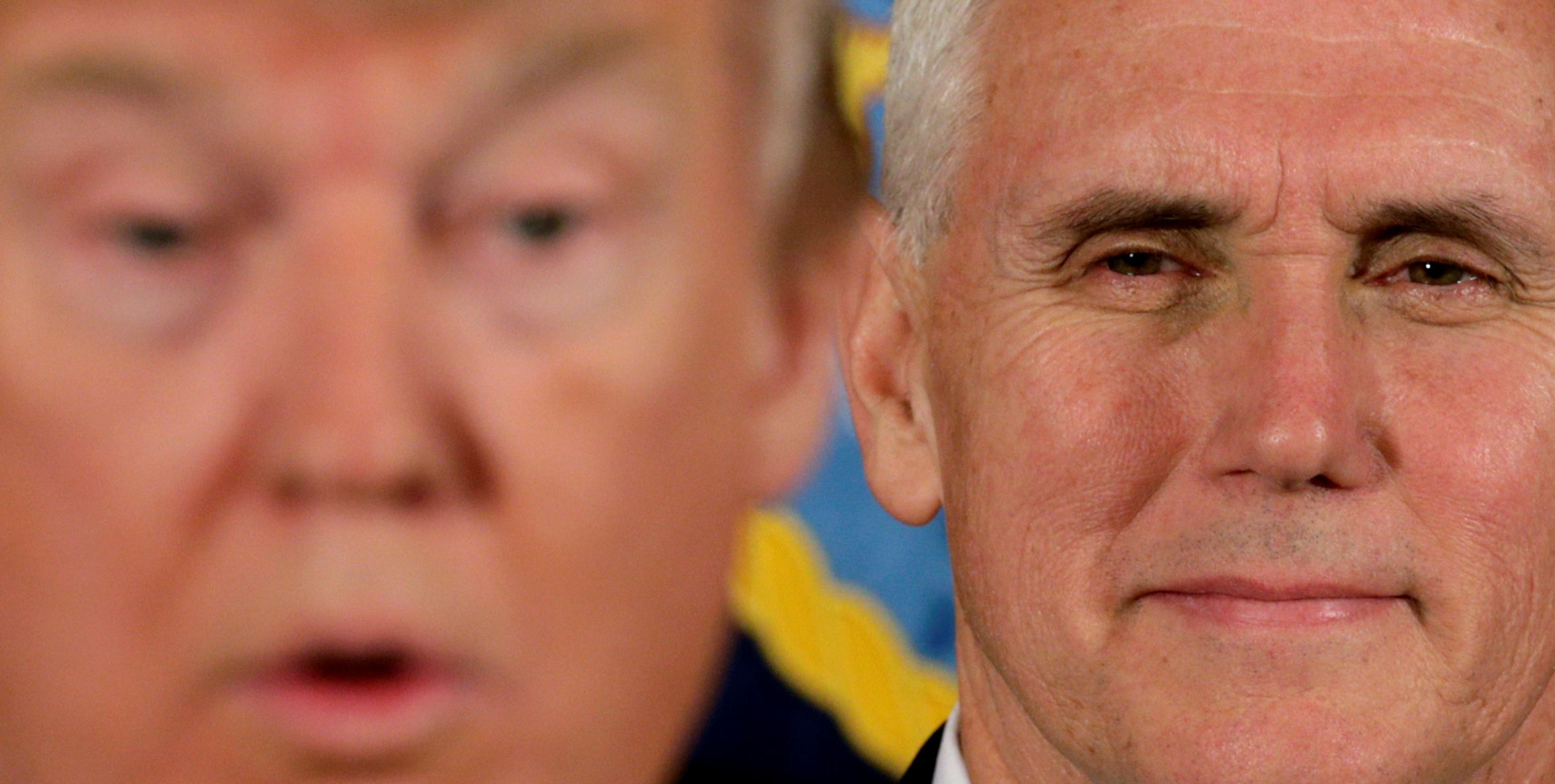 Mike Pence has just about had it with all these peaceful protests interrupting his good old-fashioned American football.
The vice president walked out of Indianapolis's Lucas Oil Stadium on Sunday night before the kickoff to the Indianapolis Colts and San Francisco 49ers NFL game, taking his wife, Karen Pence, on a reported $142,500 flight from their home state to Los Angeles. The vice president, who said he left at the president's request, didn't want to have to watch as nearly a dozen athletes protested racial inequality and police brutality during the national anthem.
Related: Here's How Donald Trump Could Actually Be Impeached
"I left today's Colts game because @POTUS and I will not dignify any event that disrespects our soldiers, our Flag, or our National Anthem," The vice president tweeted Sunday night after the charade produced viral news. "I stand with @POTUS Trump, I stand with our soldiers, and I will always stand for our Flag and our National Anthem."
His response to the league-wide trend to kneel during the anthem—not in protest to the flag or its representation of American values, but rather to denounce violence and discrimination—follows a decades-old pattern of Pence's "snowflake" tendencies.
A snowflake, of course, is the right-wing response to liberal demonstrators calling for safe spaces and political correctness. The term was used in the 1860s to describe white folks opposed to the end of slavery, as Merriam Webster notes, and has taken on a life of its own following its revival throughout the 2016 presidential election.
The conservative vice president has revealed many fragile responses to a host of issues.
NFL players: Pence cannot be bothered to look on as a handful of players silently and peacefully raise awareness to the plight of racial minorities in the U.S., to the point where he will spend hundreds of thousands of taxpayer dollars to avoid a two-minute demonstration.
Hamilton: An American Musical: When the vice president was booed in the auditorium during his visit to Hamilton on Broadway, he claimed to be unbothered. "I did hear what was said from the stage, and I can tell you, I wasn't offended by what was said," he told reporters at the time.
But Pence suddenly became passive-aggressive toward the cast, who said in a speech following the show that they were "alarmed" his administration would not protect diversity, the planet and the inalienable rights that are central to the historical play.
"I'll leave to others whether that was the appropriate venue to say it," he said. "I know this is a very disappointing time for people that did not see their candidate win in this national election."
Mulan: Before Pence was the governor of Indiana and second in line for the presidency, he was writing scathing online blogs, one of which attacked the 1998 children's movie Mulan. The future lawmaker appeared furious over the film, which depicts a Chinese female who disguises herself as a man in order to serve in the military. Pence had a simple conclusion for the reasoning behind his hatred for Mulan and everything it represented to him: "Moral of the story: women in military, bad idea."
"I suspect that some mischievous liberal at Disney assumes that Mulan's story will cause a quiet change in the next generation's attitude toward women in combat and they just might be right," he wrote at the time. "Housing, in close quarters, young men and women (in some cases married to non-military personnel) at the height of their physical and sexual potential is the high of stupidity … It is instructive that even in the Disney film, young Ms. Mulan falls in love with her superior officer!"
Women who are not his wife: Pence refuses to dine alone with women who are not named Karen Pence. He even declines to attend any function where alcohol is being served unless his wife is present.
The vice president told The Hill in 2002 that he doesn't enjoy being at events where "people are being loose" unless he has the comfort and safeguard of his wife by his side. It doesn't seem to matter as much that women need to attend the same functions and engage with their male counterparts in business and politics to receive the same opportunities—if the second lady isn't there, expect Pence not to show up to the party either.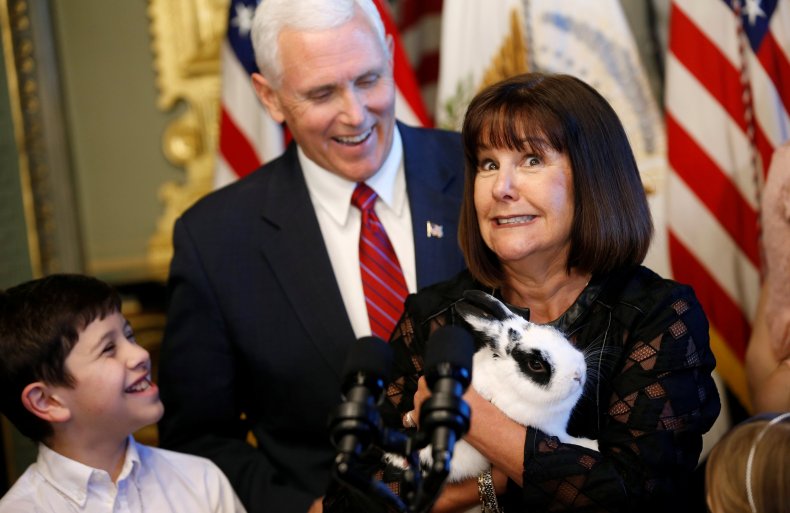 The LGBT community: Throughout his entire legislative career, Pence has worked to rescind protections for the LGBT community, supporting debunked treatments for queer folks like gay conversion therapy, which promises to turn people straight.
In 2006, the vice president sought to add an amendment to the Constitution that would have permanently defined marriage as being between a man and a woman exclusively. He went so far as to suggest that gays getting married would lead to a "societal collapse." He has also opposed laws prohibiting discrimination against LGBT employees, as well as the repeal of the military policy requiring LGBT soldiers to remain closeted (otherwise known as Don't Ask, Don't Tell).