Vice President's Son, Beau Biden, Mourned on Social Media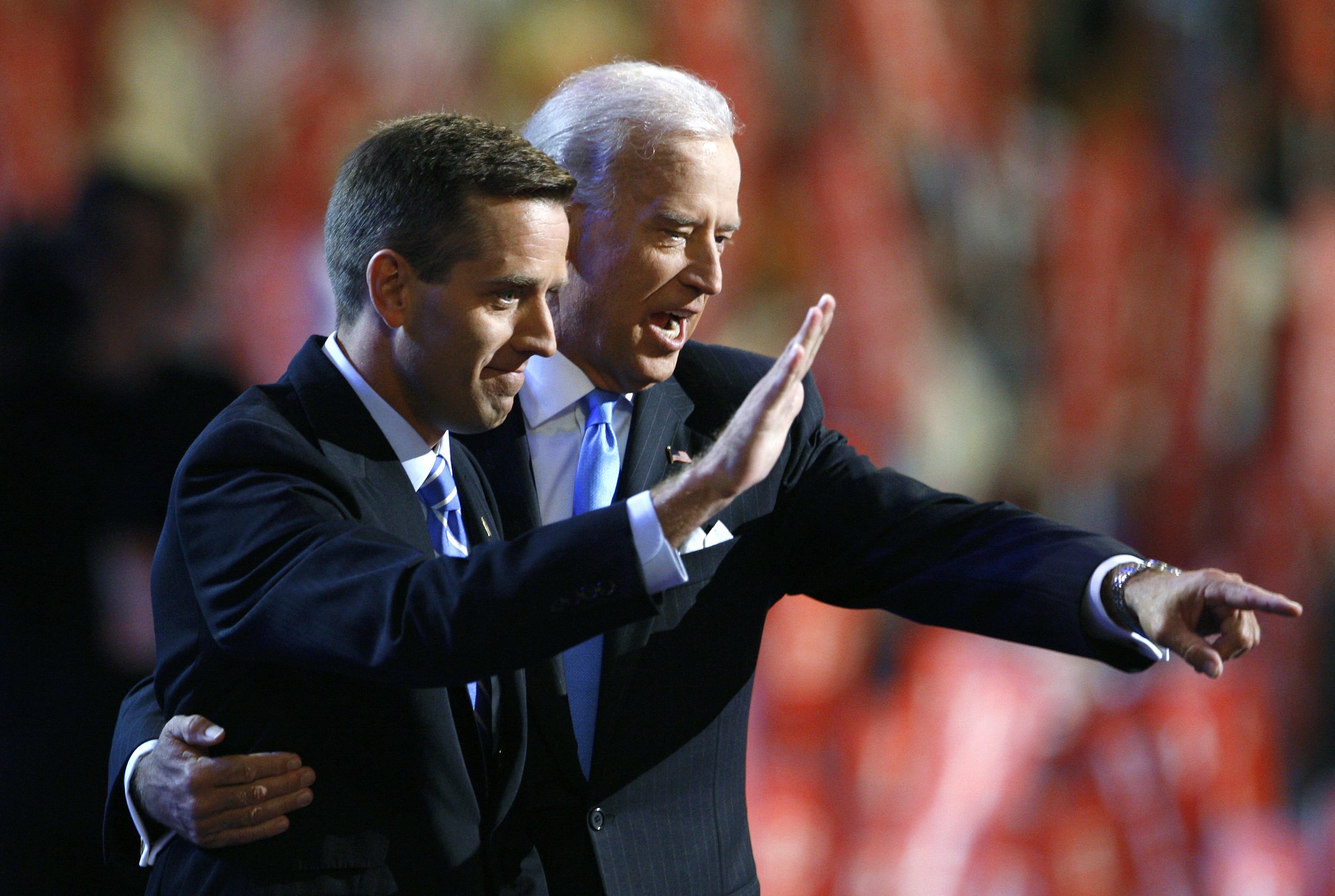 The death of Beau Biden has prompted a flood of condolences and memories shared online by his colleagues and acquaintances since the news was announced by his father, Vice President Joseph Biden, on Saturday. Joseph Robinette "Beau" Biden III died at age 46 after a battle with brain cancer, Biden wrote in a statement.
Beau Biden spent eight years as Delaware's attorney general before joining the investor law firm Grant & Eisenhofer this year. He had surgery at a cancer center in Houston last year and was recently hospitalized for treatment at the Walter Reed Army Medical Center in Bethesda, Maryland, when the cancer returned. He is survived by his wife and two children.
Expressions of grief, respect and sympathy for his wife, children and parents flooded Twitter. The president and first lady shared their remarks on social media, as did Hillary, Bill and Chelsea Clinton along with other politicians, reporters and those who had met Beau in various contexts.
"Michelle and I are grieving tonight. Beau Biden was a friend of ours. His beloved family—Hallie, Natalie and Hunter—are friends of ours. And Joe and Jill Biden are as good as friends get," President Barack Obama said in a statement released Saturday. "Beau Biden believed the best of us all. For him, and for his family, we swing our lanterns higher."
As words of sympathy were being shared on social media, the White House created its own forum to remember and honor the late Beau Biden. A page on its website with the header In Memory of Beau Biden invites people to submit a message to the Biden family.
"On Saturday, May 30, our country lost a dedicated public servant—a fighter for justice on the frontlines of war and in the courts here at home. A committed son, father, and husband, Beau Biden put his family first. His was a life we all strive to lead," the page reads.
"For all who knew him, who were inspired by his example, who share the passion for service that guided every day he lived, please offer your thoughts, prayers, and a message that will be shared with the Biden family as they grieve the loss and honor the memory of a most cherished man."
Vice President's Son, Beau Biden, Mourned on Social Media | U.S.