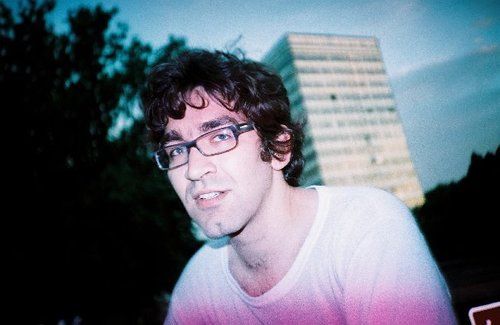 American filmmaker Simon Ostrovsky has been taken into custody in Slaviansk, an eastern Ukrainian town under control of pro-Russian gunmen. Ostrovsky is a reporter for Vice Media, a Brooklyn-based company that produces documentary films.
"Vice News is aware of the situation and is in contact with the United States State Department and other appropriate government authorities to secure the safety and security of our friend and colleague Simon Ostrovsky," said Vice in a statement on Tuesday.
On Monday, Ostrovsky attended a press conference in Slaviansk, which he documented extensively on Twitter.
"Wait, this is the weirdest presser ever. This lady called us all liars and then asked for funeral money," he wrote, attaching a photograph of a stern-looking, middle-aged woman. "Slaviansk pro-Russia 'mayor' threatens to throw journalists out for 'provocative' question about former mayor being held under guard," he continued.
Finally, Ostrovsky wrote in his last message, "Now he's not letting reporters leave the press conference: 'You'll go as you came in. In a group.' That's one way to guarantee coverage."
An English-language translation of Russian website Gazeta.RU quoted Slaviansk's mayor, Vyacheslav Ponomarev, as saying that Ostrovsky had not been abducted but, instead, was working. "The press conference was briefly interrupted when the journalist's parents rang Ponomarev, the leader of the Slavyansk militia, who gave assurances that their son was doing well," said the report on The Interpreter, an online journal that translates media from the Russian press and blogosphere into English.
After a shooting on the outskirts of Slaviansk on Monday, Ponomarev imposed a curfew and appealed to Russia to send peacekeepers, according to a report by The Telegraph. "This city is pretty much getting ready for a conflict," said Roland Oliphant, a Telegraph correspondent, who noted that Ponomarev had appointed himself mayor.
The apparent kidnapping of a journalist occurred while U.S. Vice President Joe Biden was in the Ukrainian capital. The vice president lit a candle at St. Michael's Church in Kiev, met with legislators and spoke about the country's upcoming election. "This is a genuine opportunity to get right what is always difficult to do the first time when coming out from under the oppression or control of another power," Biden told legislators.
"I remain deeply concerned about the ongoing negative pattern in relation to journalists' safety in Ukraine" Dunja Mijatović, representative on freedom for the media at the Organization for Security and Co-operation in Europe said Tuesday afternoon. "I call on all those responsible to stop harassing and attacking journalists and let them do their job. Simon Ostrovsky should be released immediately."
Ostrovsky has written about the close financial relationship between Russia and the Russian Orthodox Church, North Koreans who work in factories abroad, and the supply chain between Western clothing brands and forced child labor in Uzbekistan. His work has appeared in Al-Jazeera English and the BBC, among other places.
One of Ostrovsky's last dispatches from eastern Ukraine opened with a scene of a fighter jet flying low to the ground. "Adrenaline rush? Check," Ostrovsky said, squinting into the camera.