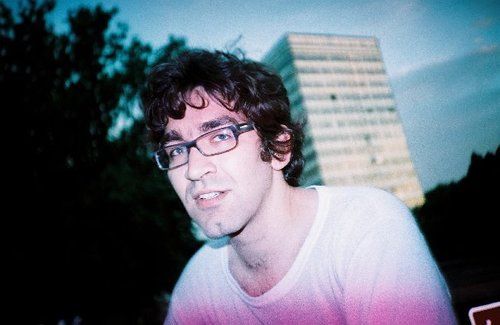 Simon Ostrovsky, the American filmmaker who was detained by pro-Russian gunmen in eastern Ukraine on Tuesday, has been released, Vice Media confirmed Thursday.
"Vice News is delighted to confirm that our colleague and friend Simon Ostrovsky has been safely released and is in good health. We would like to thank everyone for their support during this difficult time," wrote Jake Goldman, deputy communications director for Vice Media, the Brooklyn, New York-based company Ostrovsky works for. "Out of respect for Simon and his family's privacy, we have no further statement at this time," he added.
Reporters in Ukraine broke the news on social media minutes earlier.
"Simon Ostrovsky is free—BBC has spoken to him direct. He is on his way to Donetsk," wrote Kevin Bishop, the BBC's Moscow bureau chief, on Twitter. Bishop tweeted a photograph of Natalia Antelava, a BBC reporter in Ukraine, speaking by cell phone with Ostrovsky.
Jean-François Bélanger, a Moscow correspondent for CBC Television, tweeted a photograph of Ostrovsky speaking on the phone on an empty road next to a white vehicle. "Breaking: hostage @SimonOstrovsky is free and safe. He is with us in CBC car en route to Donetsk," wrote Bélanger.
A list of 16 people, including Ostrovsky, who have been detained by Russian-backed militiamen in eastern Ukraine, was published by KyivPost on Wednesday.
Ostrovsky was detained the day after attending a press conference in Slaviansk, an eastern Ukrainian town under control of pro-Russian militiamen. "Wait this is the weirdest presser ever. This lady called us liars and then asked for funeral money," Ostrovsky tweeted from the conference Monday.
The reporter, who holds American and Israeli citizenship, has been covering the turmoil in Ukraine for several weeks.