Cannabis in America: How Viceland's 'Weediquette' Wants to Change the Way We Think About Pot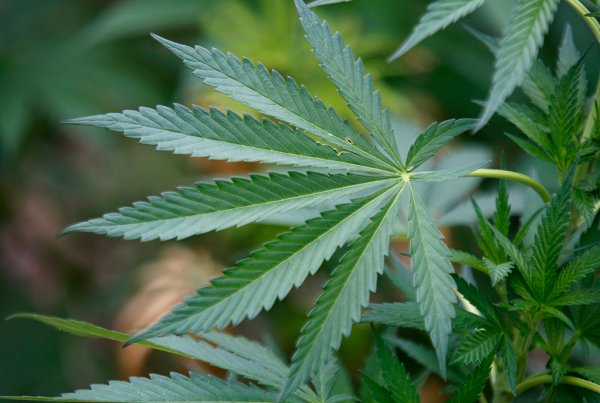 It's not surprising that a TV show called Weediquette is about pot. But anyone who's actually watched the popular Viceland series knows it's much more than just a stoner show pushing marijuana legalization.
With season three set to premiere Wednesday night, the TV show about the people out on the frontline of marijuana reform, whether for it or against it, is slated to introduce a new roster of characters highlighting the counterintuitive means in which marijuana brings individuals together or drives them apart.
During a private screening of the first two episodes of Weediquette's new season in New York Tuesday, host Krishna Andavolu told Newsweek the show seeks to showcase the ways and reasons cannabis is shaping lives. Andavolu said the show's compassionate and precise storytelling of mass incarceration, deportation and families risking their freedom to get their sick children access to cannabis, among other issues, could inevitably change the way Americans perceive the drug.
"I think there's a subtle point of view to the way that we make the show. It's not like an exposé. We're not like, 'Look at what these people are doing.' It's more like can we understand the emotional logic that this family is faced with, what they're trying to do and how they understand the world around them?" Andavolu said.
The show's premiere drew more than 6 million views on YouTube, but it's unclear how many people are watching it on TV. Vice Media Inc. does not report TV ratings for Viceland.
The first episode of the new season follows a young woman fighting for the return of her immigrant husband who was arrested by Immigrations and Customs Enforcement agents and eventually deported back to his home country for a crime he didn't commit and was later cleared of. The storyline certainly pulls at viewers' heartstrings, but it isn't a typical look at marijuana law or stoner politics.
"In a sense we're sort of risking some of that universality of pot lovers by taking it to issues like immigration. But if you look at issues like mass incarceration… mass incarceration and pot's illegality are two things that are very intertwined, and pot's legality started in some ways with racist understandings of things. So I think there's a real opportunity to use the universality of pot to get a message that might be a little uncomfortable to some people who are like, 'You know what, he broke the law. He was a green card holder, which means if you break the law you get deported. The end,'" Andavolu said.
Executive producer Nick Carew, who was also in attendance at the screening, acknowledged that the show might be understood as pro-pot, but that wasn't by design.
"Our series generally comes across as very positive toward weed, but it's not a place I came from to start with necessarily. But I think it's by applying journalistic rigor to the stories and by looking at the facts behind it—it's hard to come away from these stories without thinking that people shouldn't be going to prison for this and without thinking that this should be legalized enough to be able to study it as a medicine so that people aren't doing this in back alleys and being punished for it," he said.
With the state of marijuana in President Donald Trump's America on seemingly shaky ground—Attorney General Jeff Sessions has said he has every intention of enforcing federal marijuana laws—Andavolu said he hopes to continue using the series as a platform to show the way people's lives are "affected both directly or indirectly, or not at all" by issues surrounding cannabis.
"It's not about the pot. It's about the people involved," he said. "This is what gets me off about this show... that it's about what America is, what do we value and what do we punish?"
Weediquette premieres Wednesday at 10 p.m. on Viceland.