Watch: How 'Viceroy's House' Dramatizes the Partition of British India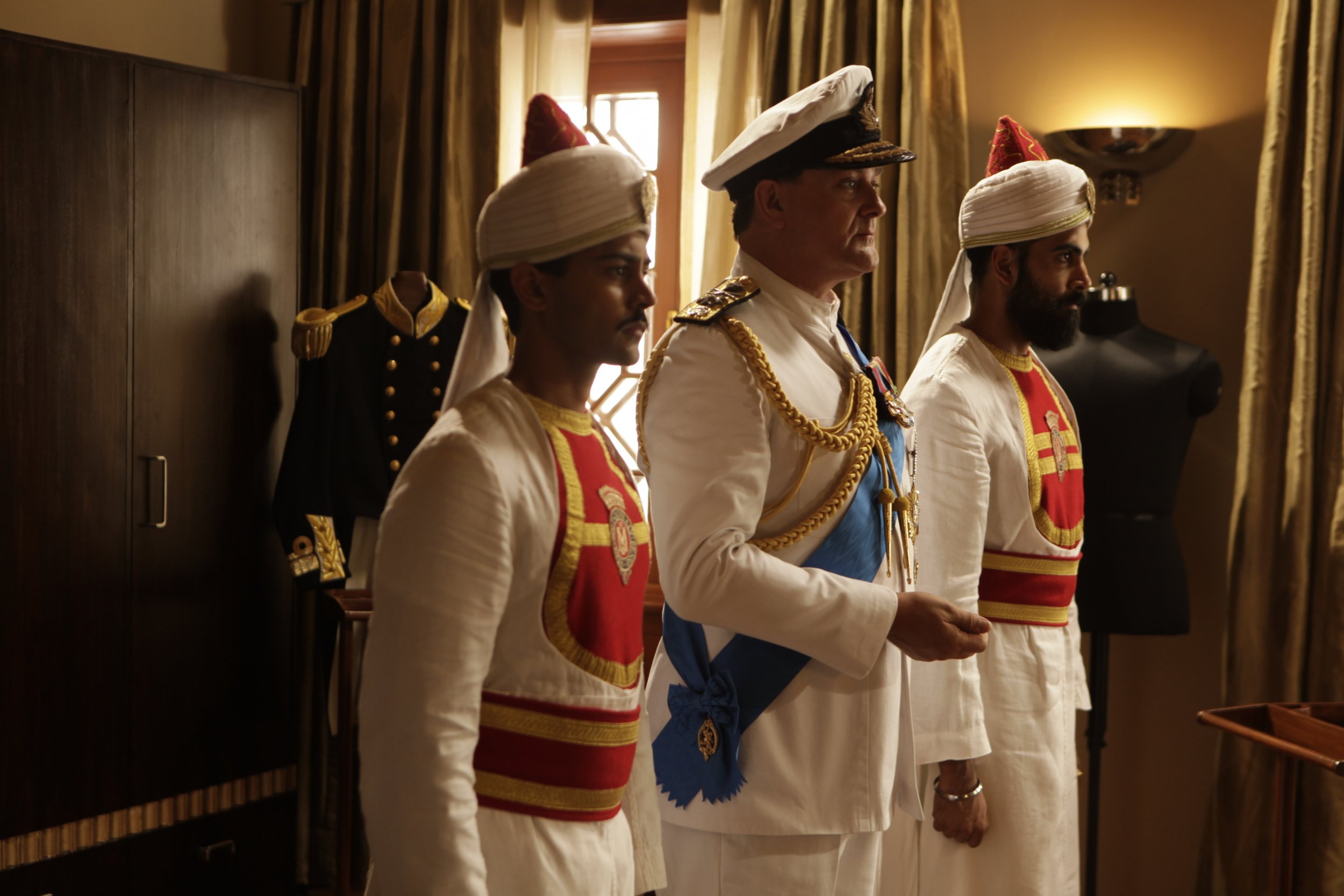 The haunting effect of partition is illuminated on the big screen in director Gurinder Chadha's Viceroy's House.
Set in 1947 as Britain ended its colonial rule of India and separated the country into two states—India, home to Hindus and Sikhs, and Muslim-majority Pakistan— Chadha's period drama reflects on the conflict partition caused, forcing people to choose where they wanted to live. Ultimately, 15 million people were displaced from their homes.
Religious tensions between the two countries also erupted in clashes. In an exclusive clip from Viceroy's House, Downton Abbey's Hugh Bonneville plays Lord Louis Mountbatten, the last viceroy posted in India by the British government as he sets into motion the plans for Partition.
Mountbatten tasks the British lawyer Cyril Radcliffe (Simon Callow) with deciding where, geographically, the two countries would be separated. "You're asking me to draw a line through people's houses?" he says.
The clip also features veteran British actor Michael Gambon, who plays General Hastings Ismay, Mountbatten's chief of staff who helped oversee partition.
Viceroy's House is released across the U.K. on March 3.