Virginia Shooting Victim Vicki Gardner Upgraded to Good Condition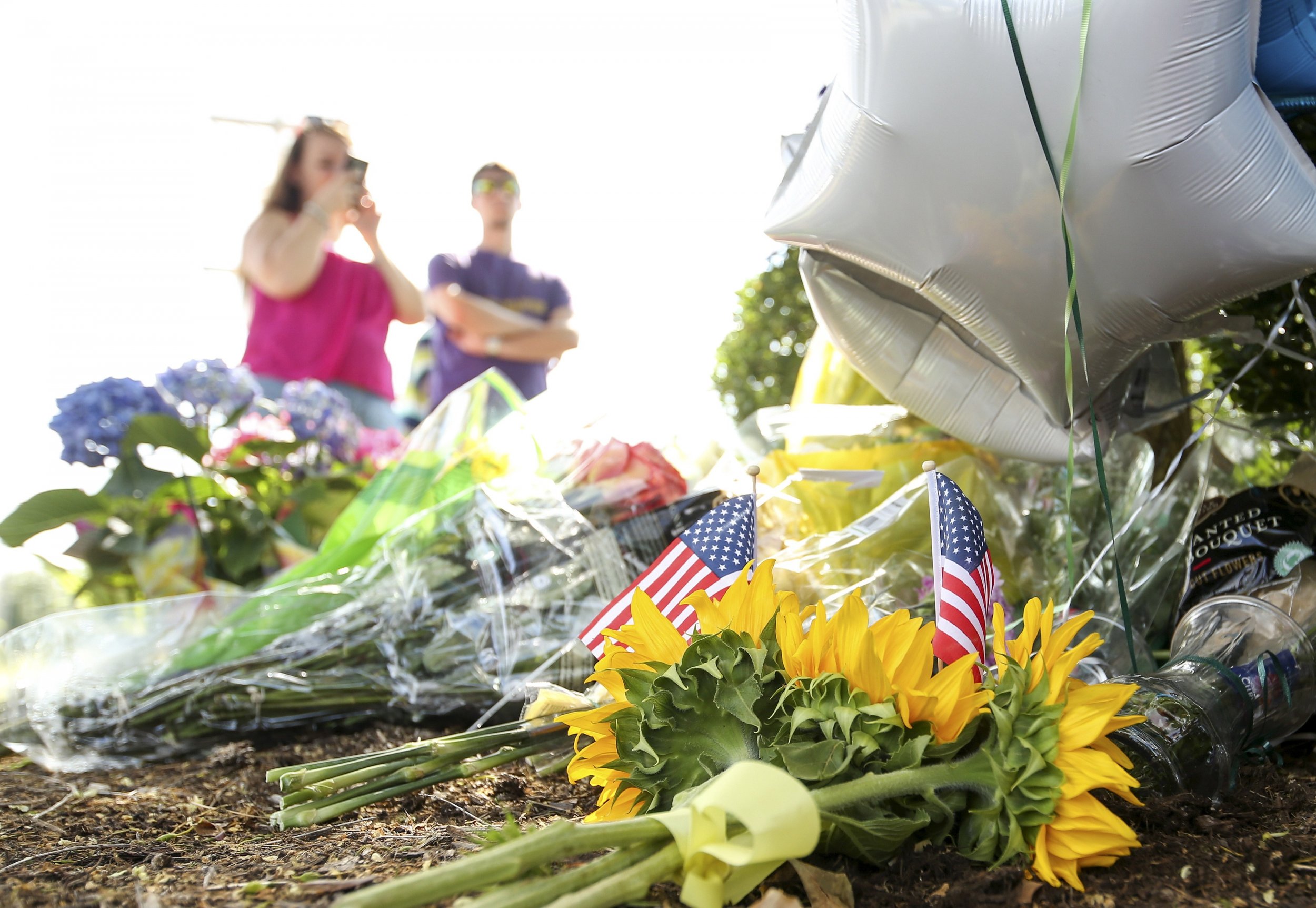 Vicki Gardner, the third victim in the live TV shooting on Wednesday in Virginia, was upgraded to good condition from stable on Thursday morning.
Gardner is the executive director of the Smith Mountain Lake Regional Chamber of Commerce in Moneta, Virginia. She was being interviewed by WDBJ7 reporter Alison Parker for a story about the upcoming 50th anniversary of Smith Mountain Lake when a gunman shot and killed the journalist and her co-worker, photographer Adam Ward.
Gardner was transported to Carilion Roanoke Memorial Hospital for emergency surgery after being shot in the back. She suffered non-life-threatening injuries.
WDBJ7 reporters said Gardner has been a source many times for their stories.
A prayer vigil was held for the three victims on Wednesday night at Bethlehem United Methodist Church in Moneta. Attendees lit candles and placed them on the ground in the parking lot in the shape of a heart.
"The reality is that we live in a broken world and people are going to do things that are bad and wrong," Pastor Tony Gray told WDBJ7. "Certainly it hits home knowing that that's going to happen, but not expecting it to happen in your backyard."
The suspect was a former WDBJ7 employee, 41-year-old Vester Lee Flanagan II. He shot himself to death hours after the incident.