Victims' Family Call for Daniel Lee's Federal Execution to Be Halted Due to Coronavirus
The family of a death row inmate's murder victims have called for his execution—scheduled for next week—to be delayed, saying the federal government is putting them in an "untenable position" if they travel to witness it during the coronavirus pandemic.
Daniel Lewis Lee is scheduled to be executed on July 13 for the 1996 killing of an Arkansas family as part of a plot to steal guns and cash to help establish a whites-only enclave in the Pacific Northwest.
The 47-year-old and another man, Chevie Kehoe, were convicted in 1999 of robbing and murdering William Mueller, a gun dealer, as well as killing his wife Nancy and her 8-year-old daughter Sarah Powell. Kehoe was handed a sentence of life in prison without parole, while Lee was sentenced to death.
If Lee's execution goes ahead, he will be the first federal inmate executed in the U.S. in 17 years.
But their family members filed a lawsuit on Tuesday, seeking to block his execution until the pandemic "abates sufficiently so as to allow for safe travel and indoor gathering or there is an effective vaccine."
Earlene Peterson, Nancy Mueller's mother and Sarah's grandmother; Kimma Gurel, who is Nancy Mueller's sister and Sarah's aunt; and Monica Veillette, who is Nancy Mueller's niece and Sarah's cousin, have said they oppose Lee's execution, but would wish to exercise their right to witness it.
They argued in the filing that traveling to the U.S. Penitentiary in Terre Haute, Indiana, where the execution is set to take place, puts them at risk as they are all medically vulnerable.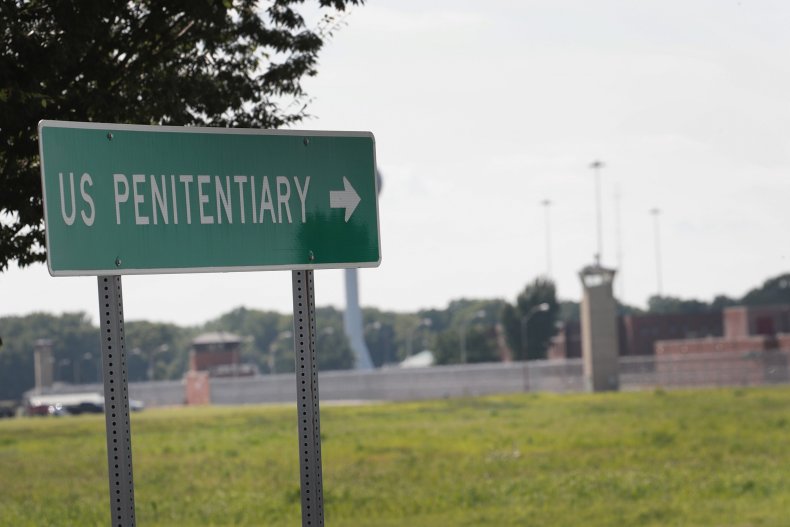 Peterson is 81 and lives in Hector, Arkansas, the filing states, while 61-year-old Gurel and Veillette, 43, live in Washington.
Peterson suffers from congestive heart failure and other underlying conditions that put her at increased risk of developing COVID-19-related complications, it adds.
Gurel has asthma and both she and Veillette also have other underlying conditions that put them at increased risk.
In the filing, they say the federal government is putting them in an "untenable position because they cannot exercise their rights as witnesses without putting their own lives in danger."
It added: "At each stage of these proceedings and their travel to participate in them, plaintiffs face grim risks of exposure to COVID-19, a disease which for these vulnerable plaintiffs, could prove lethal."
They also accused the federal government of "egregiously violating" the Administrative Procedure Act by scheduling Lee's execution even though he "COVID-19 pandemic is worsening and currently ravaging the federal prison system, including USP Terre Haute."
Peterson has previously urged President Donald Trump to halt Lee's execution, saying it would only bring her family "more pain," asking for his sentence to be commuted to life in prison.
In a statement last month, she said: "As a supporter of President Trump, I pray that he will hear my message: the scheduled execution of Danny Lee for the murder of my daughter and granddaughter is not what I want and would bring my family more pain. We don't want Danny Lee to be executed."
Lee's attorneys have also urged a federal judge to delay his execution until next year because the coronavirus pandemic is preventing them from representing their client effectively.
"The government's insistence on pressing forward with his execution in the midst of this public health crisis is forcing counsel and others to assume grave, potentially fatal, health risks in order to be present at the execution or in the days leading up to it," the filing said.
Ruth Freidman, one of Lee's attorneys, said in a statement last month: "In what may be an unprecedented occurrence in a capital case, the trial judge, the lead prosecutor, and the victims' family all oppose executing Danny Lee and believe a life sentence is appropriate.
"The government has portrayed Mr. Lee as a white supremacist and a child-killer. Neither is true. He has long since renounced the skinhead groups he joined as a youth, and the government has now dramatically re-characterized its case against Mr. Lee; in fact, its own evidence at the trial was that he did not murder the child victim."
Friedman added: "Mr. Lee's indisputably more-culpable co-defendant received a life sentence, in large part because the government relied on junk science and false evidence to secure both Mr. Lee's conviction and his death sentence."
Last month, Attorney General William Barr directed the federal Bureau of Prisons to schedule the executions of four inmates, ending an informal moratorium on federal capital punishment, for this summer.
Wesley Purkey is due to be executed on July 15, followed by Dustin Honken on July 17 and Keith Nelson on August 28.