Victims of New Zealand Terror Attack Confront Killer in Court: 'You Are Not Actually a Human'
Survivors and family members of victims of New Zealand's worst mass killing have given moving statements in court about their trauma, in testimony they hope will enable them to move on with their lives.
Brenton Harrison Tarrant sat in court as relatives of the 51 people he killed at two mosques in Christchurch gave victim impact statements in which they described the aftermath of the attacks on the Al Noor mosque and the Linwood Islamic Centre on March 15, 2019.
"It has been a very cathartic experience," said Raf Manji, who has been supporting the victims through the Christchurch Foundation and who himself gave a statement on behalf of three victims.
"People have said they are feeling much better, that there had been this weight lifted off the shoulders and the expelling of pain from their bodies which they had been carrying for so long," he told Newsweek.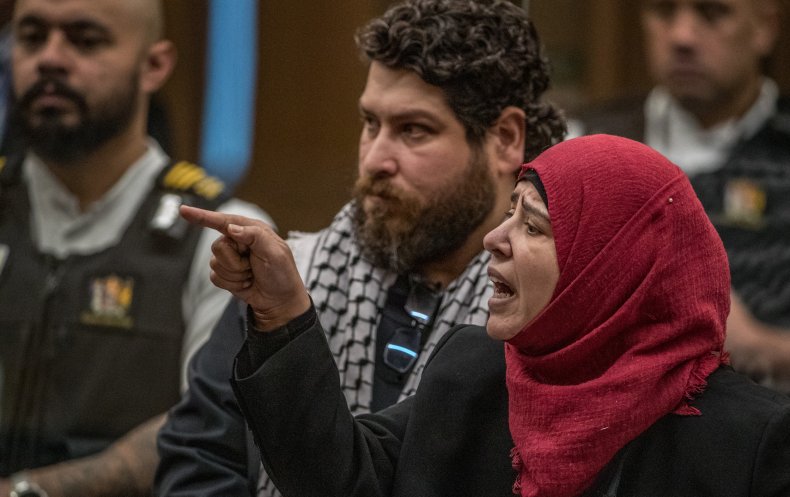 Tarrant is awaiting sentencing at the high court in the South Island city after he admitted to 51 charges of murder, 40 charges of attempted murder and a charge of committing a terrorist act.
His guilty plea spared the victims' families having to relive the massacre, but three days of impact statements gave them an opportunity to address Tarrant directly and offer an emotional release after nearly 18 months.
Among those giving the 91 impact statements, some spoke for five minutes, some for 15 —but all appeared to gain strength from the experience.
"You think your actions have destroyed our community and shaken our faith, but you have not succeeded," Wasseim Sati Ali Daragmih, who was injured in the attack, said.
"You have made us come together with more determination and strength. So you have failed completely. So you have failed completely,"
Nathan Smith described the final moments of Tarrant's youngest victim.
"After you left Mosque Al Noor I was surrounded by the injured, the dying and the dead. I held a three-year-old boy in my arms praying he was alive— he was not. You took him away. He was three."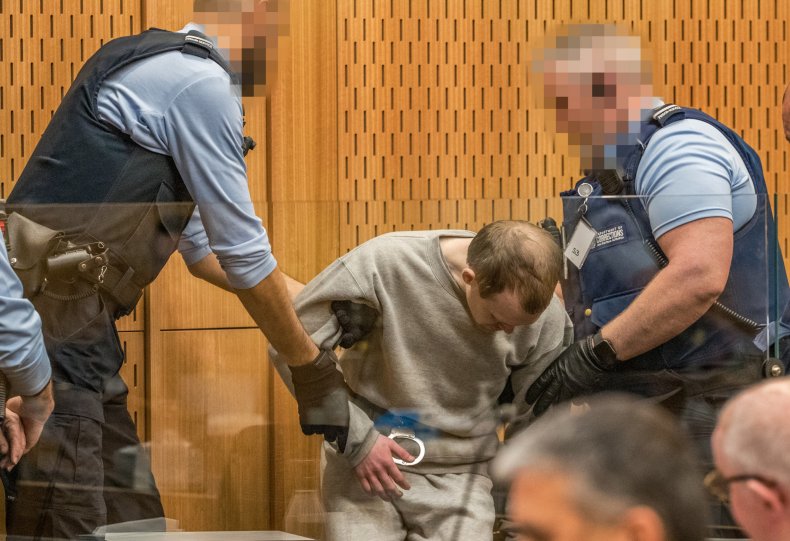 Survivor Mustafa Boztas, who returned from Turkey for the hearing, told the gunman he was "just an insignificant killer who's lonely, scared and left behind to suffer for eternity."
"You are not actually a human, not even an animal since animals are beneficial to the world", he added.
Tarrant, 29, from Australia, faces life in prison, possibly without parole, which would be a sentence never before imposed in New Zealand.
His actions spurred a swift response by the Kiwi government, headed by Prime Minister Jacinda Ardern, to ban most military-style semi-automatic weapons and assault rifles. It became politically complicated with gun campaigners saying it vilified licensed firearms owners.
As the statements were read out, Tarrant sometimes reacted, but did not display the brazenness of his first court appearance after his arrest in which he made a hand gesture used by some white supremacists.
His unprepossessing demeanor this week dispelled any fears among those reluctant to confront the man who had ripped their lives apart.
"Word went round that there was nothing to be scared of," Manji told Newsweek, "It reminded me of the Banality of Evil," he said, referring to part of the title of the book by Hannah Arendt about the trial of Nazi war criminal Adolf Eichmann.
"That people can do these terrible things and then they appear extremely ordinary and have nothing to say for themselves.
"There has been strong language used against him but people felt more empowered that there was no threat here, that they were in a safe place."
It was the first time this year that the Muslim community had come together to face the massacre, with coronavirus restrictions putting paid to the first anniversary in March. It also allowed the city's Muslim community to look to the future, even if there is no end to grief.
"From the point of view of the crime, they can move on and not really think about him. It is an important point in their recovery process," Manji said.