Victor Hugo's Google Doodle Shows the 'Les Misérables' Author Is Still Relevant in Politics and Pop Culture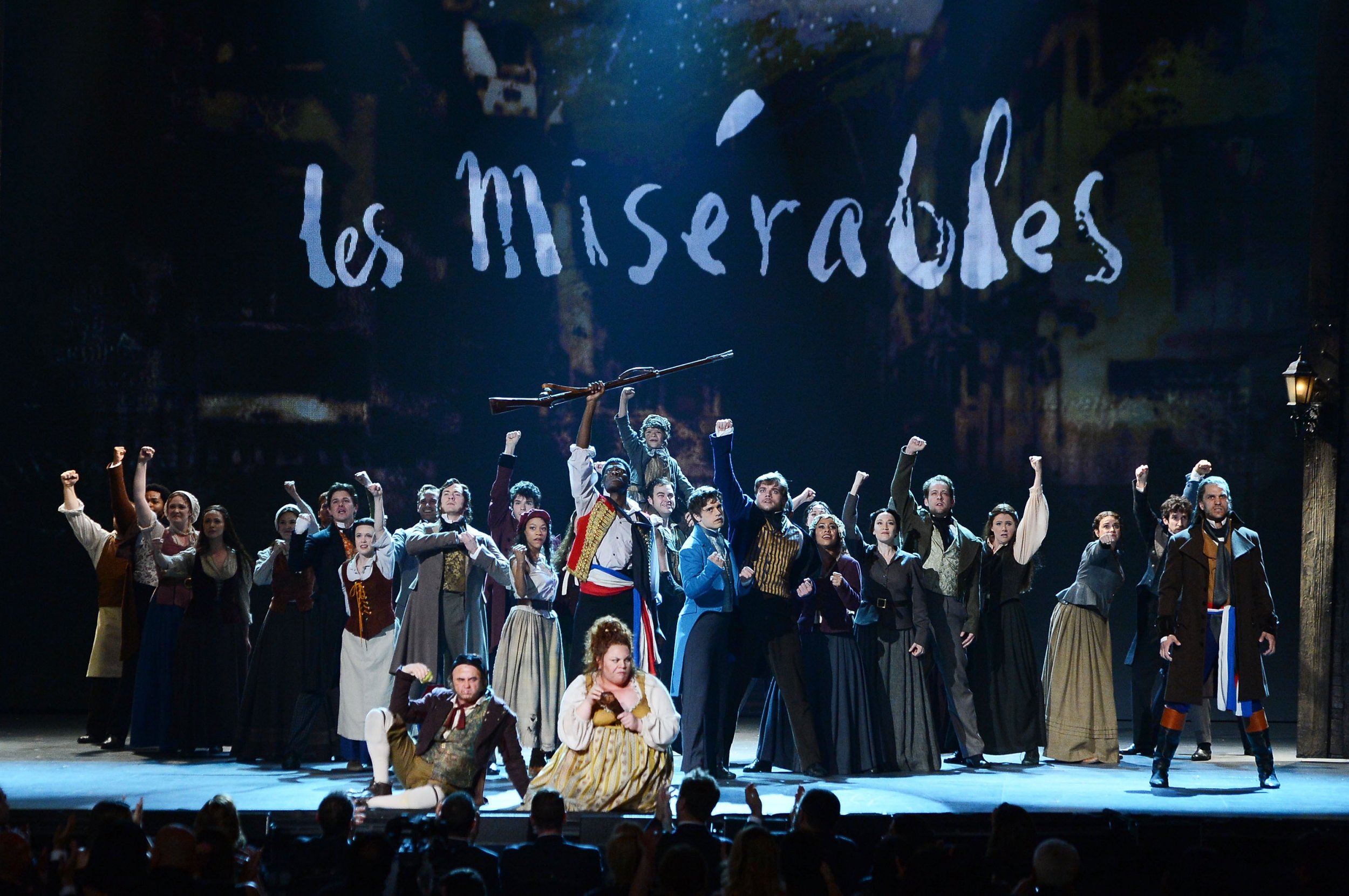 If you open the Google homepage on Friday, you'll be greeted with a familiar face. You might not recognize Victor Hugo at first, but you almost definitely know his works—Hugo wrote The Hunchback of Notre Dame and Les Misérables, both of which are still not only beloved but also relevant 150 years after their completion.
First, a brief history: Hugo was a legendary French writer in the 19th century. The son of a general in Napoleon Bonaparte's army, Hugo first studied to become a lawyer but ultimately began to write plays, poems and articles, according to Encyclopedia Brittanica. By the 1820s, Hugo had fallen into a crowd of Romantics and was borrowing those themes of revolution, youth, passion and social mobilism for his works.
He soon published Cromwell, then Hunchback, the latter of which featured Paris' Gothic architecture in a story about the fraught relationship between gypsy Esmeralda and church bell-ringer Quasimodo. Referencing everything from the death penalty to labor issues, he became increasingly involved in politics until an 1851 coup left Napoleon's nephew in charge of France. Hugo fought against the regime but ultimately left for Belgium and later the island of Jersey, where he wrote a number of pieces including Les Misérables. He went back to France in 1870 and died 15 years later.
As evidenced by Friday's Google Doodle, which named him a "world-renowned poet, statesman and human rights activist," Hugo and his works still resonate today. Google's tribute falls on the anniversary of the release of the final chapter of Les Misérables.
Decades may have passed, but Les Misérables hasn't faded from pop culture. Full of love, poverty, injustice and revolution, the story—which in the 1980s became a stage musical and in 2012 was made into a film starring Anne Hathaway, Hugh Jackman and Eddie Redmayne—comes up constantly.
"It's one of those stories that seems as if it's always existed. It's enormous—a heavy tome, a lengthy musical—and complex enough that to think only one man wrote it is astounding," Jenni Weatherly wrote in Relevant Magazine a few years ago. "The despair and pain are balanced by the love the characters have for one another. And just as the darkness and light even out, so too are the story's truths tempered by the presence of grace."
Hugo's piece takes on new meaning in times of political upheaval, and last year's presidential election is no exception.
In September, then-candidate now-President Donald Trump walked out at a campaign rally to the Les Misérables song "Do You Hear the People Sing." His rival, Hillary Clinton, had recently called his supporters deplorables, and the internet had manipulated a Les Misérables illustration to say Les Deplorables.
Trump's decision set off a firestorm. The men behind the song, Cameron Mackintosh and Alain Boublil, told the Guardian in a statement they "were not asked for permission and did not authorize or endorse usage." But they mentioned that Bill Clinton and Barack Obama, both Democrats, both "independently embraced songs from the musical as a rallying cry for their own cause."
That could indicate Hugo's influence isn't likely to end anytime soon.
As the song goes, "It is the music of the people / Who will not be slaves again! When the beating of your heart / Echoes the beating of the drums / There is a life about to start / When tomorrow comes."