Stroll Through History With Britain's Original Royal 'It' Couple, Victoria and Albert
Before Harry and Meghan, there was Queen Victoria and Prince Albert. Follow in their footsteps on this royal tour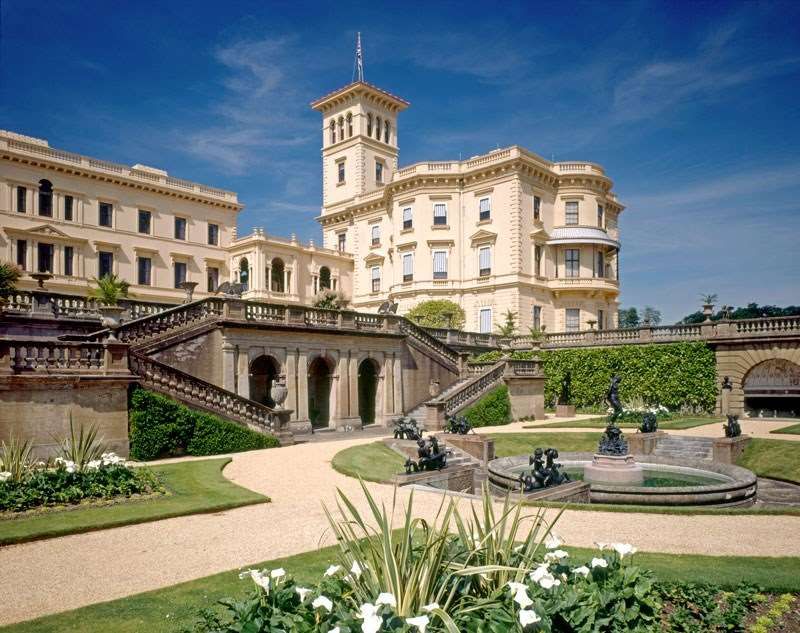 Before Harry and Meghan, there was another royal couple that captivated the world: Victoria and Albert.
The Duke and Duchess of Sussex, a.k.a. Prince Harry and former U.S. actress Meghan Markle, have been in the spotlight lately with the birth of their son May 6 and their one-year anniversary on May 19.
But in the 1800s, Queen Victoria was the young, beautiful royal grabbing all the headlines.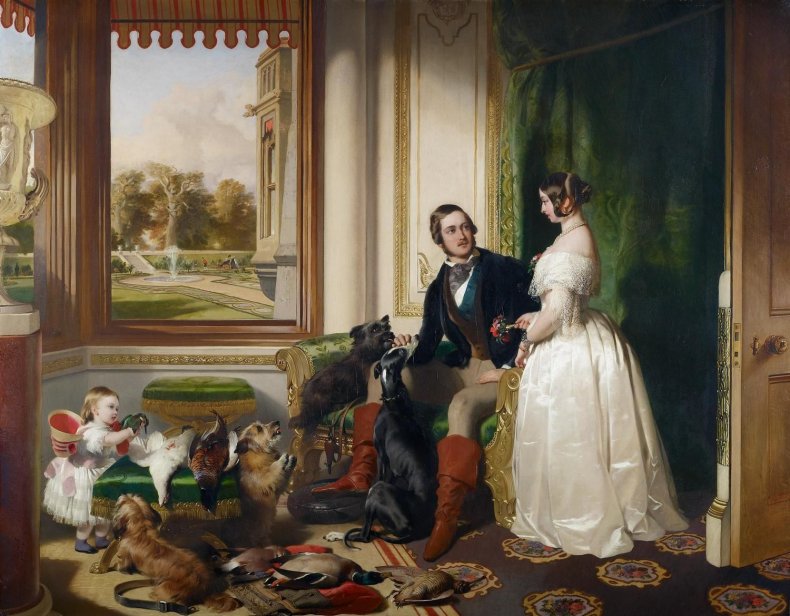 This year marks the 200th anniversary of the birth of Queen Victoria, the second-longest reigning monarch in British history. And the U.K. is commemorating it in royal fashion. Prince Albert of Saxe-Coburg and Gotha, her husband from 1840 until his death in 1861, was also born 200 years ago, on August 26, 1819.
Victoria has had a resurgence in popularity in recent years, with the ITV drama Victoria, now in its third season on PBS. The show follows her path from youth to coronation at just 18 in 1837. Many doubted she could handle the job at first, but her 63-year reign became known as the Victorian era.
From now through the end of 2019, there are many ways for royalists to commemorate one of the United Kingdom's most iconic monarchs—and the man she loved so much that she refused to wear anything but black after his death.
Kensington Palace
The palace where Victoria was born—on May 24, 1819—has unveiled new exhibitions to tell her story.: "Victoria: A Royal Childhood" focuses on her early years as princess at the palace, with never-before-displayed objects like a scrapbook of mementos made by her German governess, Baroness Lehzen. "It's going to be an exciting new look at Queen Victoria," said Claudia Scott Williams, curator of Kensington Palace and the Royal Ceremonial Dress Collection.
"Victoria: Woman and Crown," meanwhile, explores Victoria's life as queen, wife and mother. On display are rare surviving pieces from her wardrobe, like a cotton petticoat and a pair of fashionable silver boots she wore during her younger years as an avid dancer.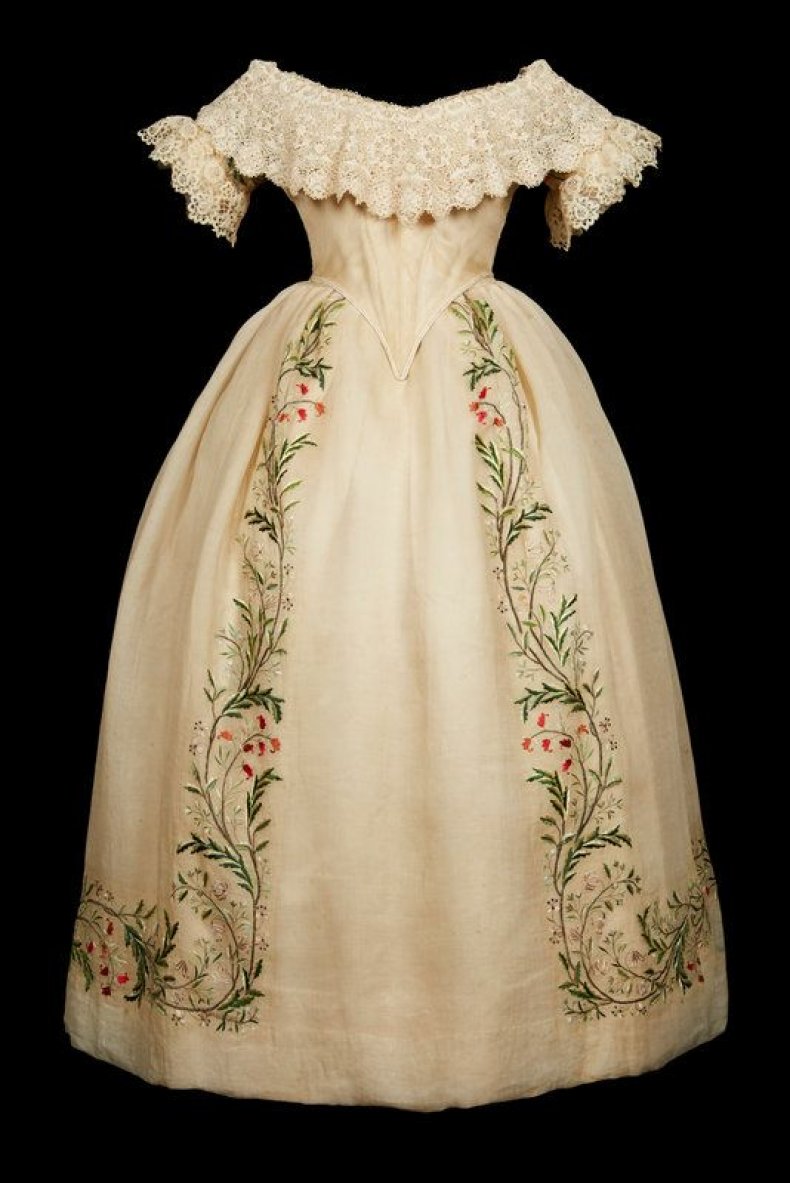 The exhibit also looks into the love Victoria developed for India even though she never visited the country. (She became Empress of India on May 1, 1876.) Samples of her personal diaries inscribed in Urdu are a centerpiece of the exhibit.
To curate the exhibition, historians examined Victoria's diaries and the writings of palace visitors. They also matched the carpets, curtains, wallpapers and furniture to look like they would have in her era.
Other events will take place at Kensington through the year: On June 9 Jenna Coleman, the star of Victoria, will read excerpts from Victoria's diaries and Albert's letters.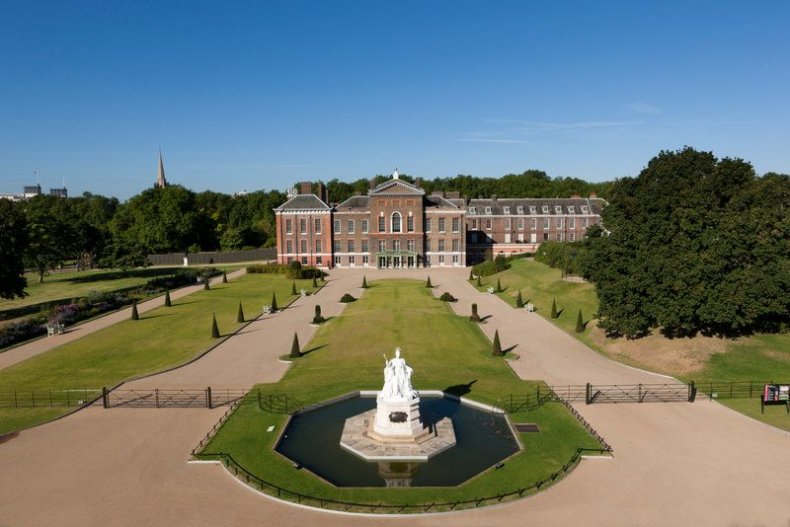 But Kensington Palace was not a happy place for Victoria. Her father died when she was just eight months old. She was raised by her mother, the Duchess of Kent, who let her advisor John Conroy dominate the way Victoria was raised. "She's always on display but really very lonely in her teens," Williams said.
Buckingham Palace
Three weeks after she became queen, Victoria moved her court to Buckingham Palace and promptly banished Conroy. "It was an act of defiance on her part," Williams said.
The palace had been empty for seven years and many of the rooms were unfurnished when she arrived. She transformed it into a working palace that is now one of the most important symbols of the British monarchy.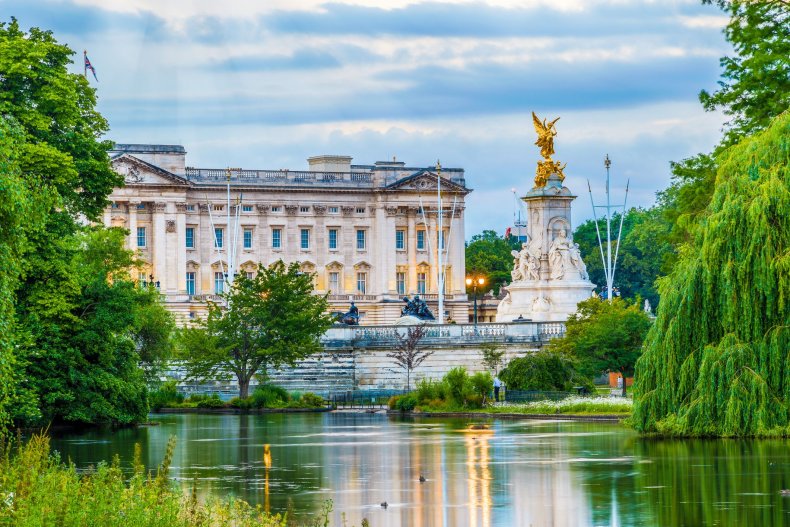 Victoria started her marriage to Albert at Buckingham Palace, and eight of their nine children were born there.
A new exhibit, "Queen Victoria's Palace," will run at Buckingham Palace from July 20-Sept. 29.
Windsor Castle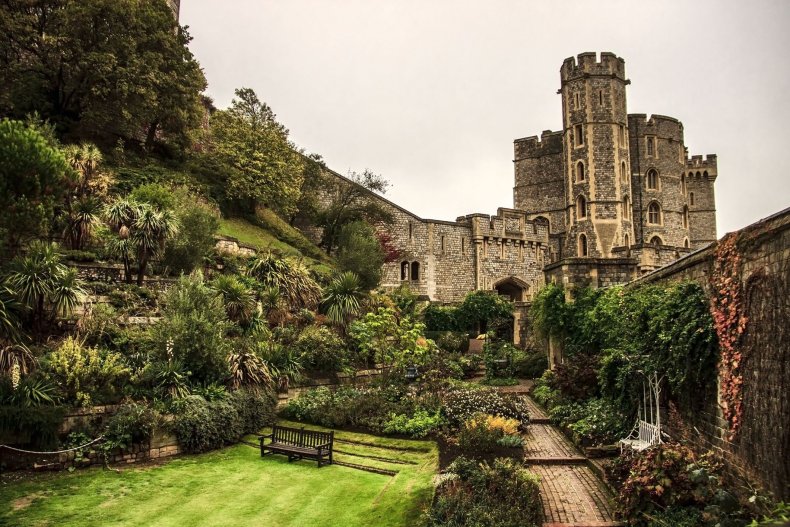 Queen Victoria also lived in of Windsor Castle, located about 45 minutes outside of London. Both Victoria and Albert's tombs are on the private grounds, at Frogmore House in the Royal Mausoleum. St. George's Chapel is where Prince Harry and Markle got married last year and the couple and their newborn son, Archie, now live at Frogmore Cottage.
Peter Symonds, a guide at the castle, said that Victoria first disliked Windsor. "She was a party girl. She loved Buckingham Palace and all-night balls."
She changed her mind when she married Albert, who was more introverted. Victoria proposed marriage to Albert at Windsor. It is at the castle where she increasingly let Albert help her with her official duties.
"She came to rely on him very, very much," Symonds said. After Albert's death, Victoria became known as the Widow of Windsor.
Queen Elizabeth II, who has surpassed Victoria as the longest reigning monarch, also favors Windsor Castle. (She celebrated Easter there this year.) "It's still very much a working royal palace," Symonds said. "It feels less like a museum when you have people living here."
The town of Windsor has only 33,000 people but it too is always bustling. "For a small town, we are a very, very busy town," said Amanda Bryett, a guide at Windsor Tourist Guides. A statue of Queen Victoria, erected in 1887, is in the town center, as is the royal train station that was built for her. The waiting room she used at the station is now a bar. Patrons can peek into—but not use—her private bathroom, the HRH Queen Victoria Water Closet.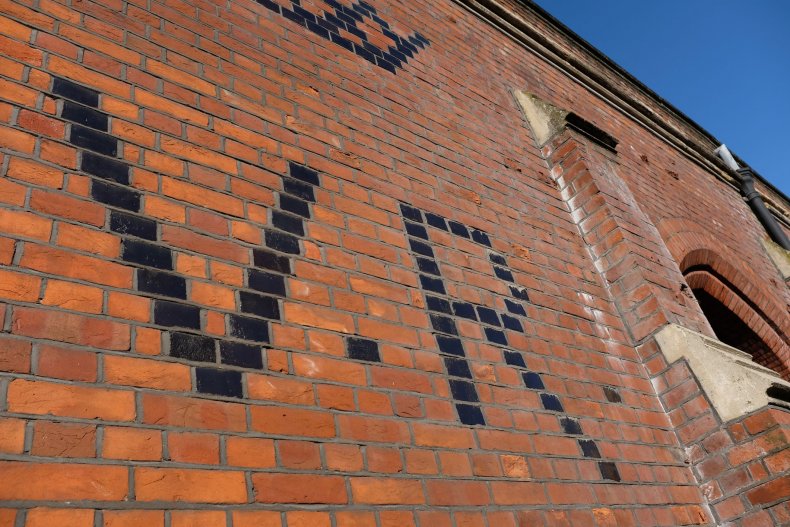 Cliveden House
From Windsor, Victoria would have taken a royal barge up the River Thames to visit her good friend, the Duchess of Sutherland, at Cliveden House. Today, visitors can drive to Maidenhead and take a boat up to the house, which is now a five-star hotel. Meghan Markle stayed there the night before her wedding.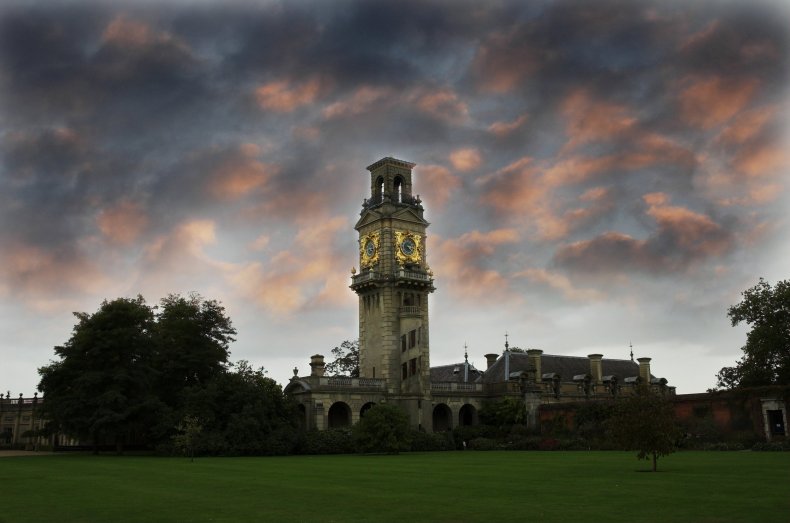 Upon arrival at Cliveden, Victoria would have taken her afternoon tea at Spring Cottage, which can now be booked for an overnight stay.
The 48-room property has a French dining room that was built in France but installed in England. (It appeared in the television show Versailles.)
The house was built in 1666 for the Duke of Buckingham before it ended up in the hands of the Sutherland family. Whenever Victoria visited the Sutherlands, she brought with her two portraits of Albert, one to have next to her bed and one at the foot of the bed so she could wake up to him.
In 1893, the house was sold to Waldorf Astor and his wife Nancy, who was born in the United States but moved to Britain as an adult and became its first female member of Parliament.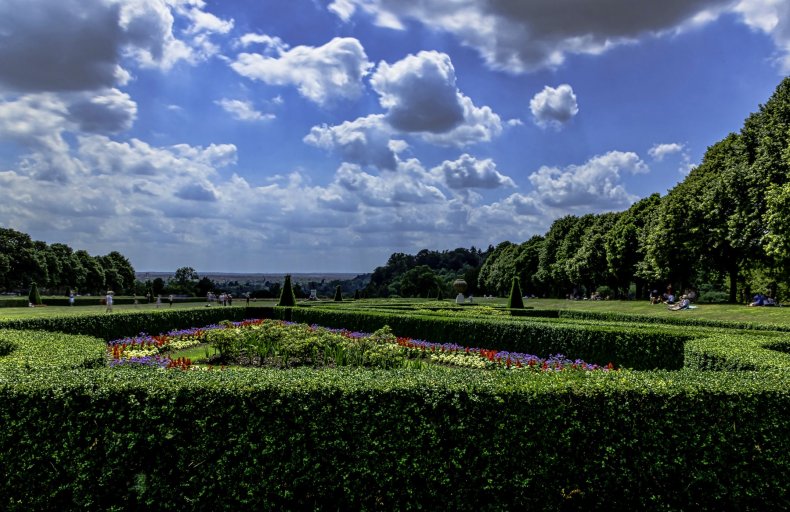 "Cliveden was used as a base for the Astors to entertain," said house manager Michael Chaloner. The Astors left in 1963 and turned over the property to Stanford University, which used it as an overseas campus. A portrait of Nancy Astor still hangs by the fireplace in the main room. (Her office has been converted into a private dining room.)
The estate is owned by the National Trust, which leases the mansion out.
Isle of Wight
Victoria and Albert spent three to four months each year on the Isle of Wight, an island off the southern coast of England with beaches, scenic roads and charming villages.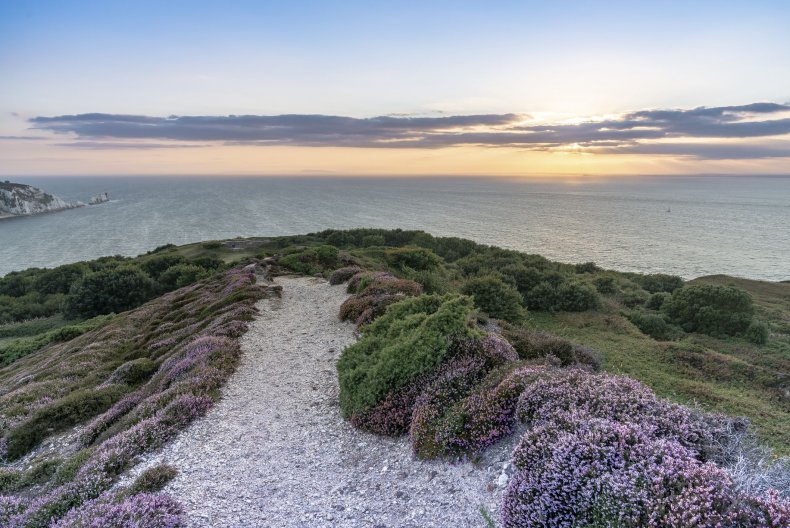 "In some parts of the island, it's like going back 30 years, in a good way," said Simon Osborne, a captain for the Red Funnel ferry, one of the two main ferry services that carry passengers from the mainland.
The royal couple bought their favorite holiday home, Osborne House, in East Cowes in 1844. They tore down the original house because it was too small and, in its place, they built an elegant estate in the Italian Renaissance style. Albert designed the house and its surrounding gardens. Victoria's private beach, a 20-minute walk from the house, recently opened to the public.
"It was a really favorite place," said Michael Hunter, collections curator of Osborne house. "It was here that Victoria and Albert were able to have a more normal family life together."
Even though Victoria had a sitting room where she worked on state papers and an audience room for official visitors, the house has the feel of a warm family home.
There is a dining room with family portraits, a nursery bedroom for all the children, a billiard room, and a drawing room with a piano for the music lovers. "Victoria and Albert wanted something cozy," Hunter said.
The family spent many birthdays at Osborne House and had a "Present Table." For the anniversary of the birthdays of both Victoria and Albert, Osborne House has on display seven gifts exchanged there, including a life-size marble statue of second eldest daughter Alice and an oil on canvas painting of one of Albert's favorite pets, a St. Bernard named Maurice. The gifts can be found on a new birthday trail.
Victoria died at Osborne House in 1901, at the age of 81. Her deathbed is still on display.
Fans of Victoria can also visit nearby St. Mildred's Church, where the family worshipped when in residence at Osborne House. Victoria's youngest daughter Princess Beatrice was married there.
Perhaps the most recognizable sight on the Isle of Wight are the Needles, three distinctive stacks of chalk that rise almost 100 feet above the sea. Visitors can take a chairlift ride and a rigid inflatable boat to get a close look at them.
Nancy Trejos has been a journalist for more than two decades. She was most recently a business and leisure travel writer at USA Today for seven years, writing about destinations, hotels, airlines, cruises, and anything else related to travel. Previously, she spent 13 years at The Washington Post covering government, real estate, personal finance, education, and the war in Iraq.
She is the author of the personal finance memoir, Hot (Broke) Messes: How to Have Your Latte and Drink it Too, and is the 2011 recipient of the Lowell Thomas bronze award for investigative reporting in travel journalism.