Victoria Beckham's 'Posh' TikTok Debut Backfires: 'Out of Touch'
Victoria Beckham's attempt to prove she's Posh by name and posh by nature backfired as her TikTok debut has been mocked and criticized by fans.
The former Spice Girl was the latest celebrity to join TikTok this week, but one of her first published videos was accused of being "out of touch" with the public. Beckham offered her followers a typical TikTok challenge but the video reactions and the comments produced unexpected results.
"Tell me you're posh, without telling me you're posh," Beckham says to the camera in the video, playing up to the typical "Tell me you're..." viral challenges. Within her own video, a waiter arrives to reveal a fancy looking salmon meal.
"It's about to get SPICYYY" commented the official TikTok UK account, referencing Beckham's past as a Spice Girl. However, the comment section below this did indeed get spicy.
"Tell me you're out of touch, without telling me you're out of touch," mocked @bbetter10, getting over 13,000 likes in the process. "Read the room," wrote @Slimmytimmytomtom, "this is not the time or place." In Beckham's native U.K., the government is imposing austerity measures. Bloomberg analysts predict the country has a "50-50" chance of entering recession in the next 12 months.
Comments on the poor timing considering the state of the U.K. economy continued. "Victoria people can't feed their kids," wrote @kellogscocopoops. @Mattmangus felt the same and wrote, "Just what you want to see as I walk to work due to petrol prices."
"I'm skinty spice," replied, @jen..lou, using the British slang skint to mean poor.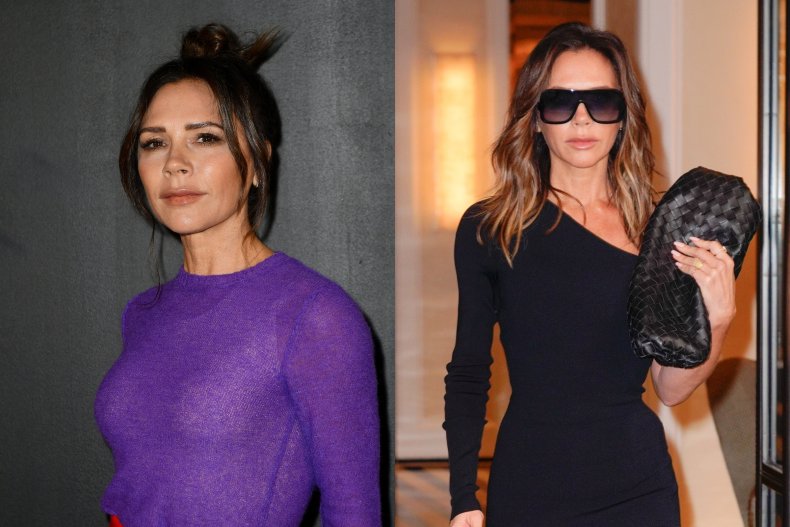 Not everyone was against Beckham in the comment section as many leapt to her defense, stating that it was obviously a joke.
Others actually did take part in the challenge too, displaying various acts of being "posh."
"I use a cloth to blow my nose instead of tissue lol," contributed @darrenbarber5. Others used the audio and showed off their surroundings such as The Ritz, while others completed the challenge ironically.
Beckham's latest social media faux pas isn't the first misstep she's made online. In February she and husband David received backlash for hyping up a magazine cover that featured their son Cruz Beckham in just his underwear on his 17th birthday.
Victoria posted three videos on her first day as a TikTok user, but the "posh" challenge was the most watched, gaining 4.4 million views. In her other videos, she shared behind-the-scenes clips of her Vogue Australia photoshoot, while the other features Beckham telling followers about her makeup products.
Newsweek has reached out to Beckham and her team for comment.