The Victoria's Secret's fashion shows have been an iconic annual event since 2001. However, they were canceled in 2019, and the brand has since moved away from their "Angels" with a rebrand, becoming The VS Collective.
A group of seven models have been announced in connection with The VS Collective, including Priyanka Chopra Jonas, Valentina Sampaio, Adut Akech and Megan Rapinoe.
The brand will also be launching The VS Global Fund for Women's Cancers, with designer Stella McCartney acting as a partner during Breast Cancer Awareness Month in October.
Chopra Jonas said of the new venture: "I can vividly remember the thrill at 16 opening a gift from Victoria's Secret given to me by my aunt.
"A new era always brings a sense of freedom, and the opportunity to play a part in shaping the evolution and future success of a heritage brand like Victoria's Secret is so exciting to me.
"As we work together to chart the path forward in a new and impactful way, I'm not only looking forward to developing future collections that are inclusive of all people, but I am most excited for new customers and for those who have always been a customer of Victoria's Secret to feel represented and like they belong."
As the brand looks forward to a new era, we will look back at the icons who have walked the runway as a Victoria's Secret Angel.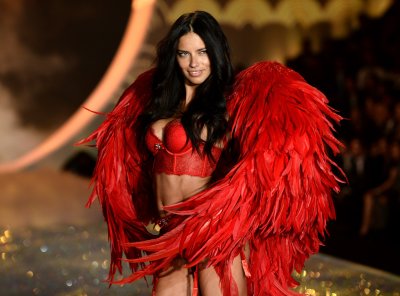 Tyra Banks
While Banks might be known best for her presenting duties on America's Next Top Model, she made history as a Victoria's Secret Angel.
In 1997, she was the first African American chosen for the cover of the Victoria's Secret catalog. That year she walked in the fashion show wearing the Fantasy Bra, worth $3 million.
She performed in nine shows for the brand, until 2005, wearing the Fantasy Bra again in 2004.
Adriana Lima
Hailing from Brazil, Adriana was the longest-serving Angel, having walked in 18 shows for the brand.
She wore the Fantasy Bra three times, a record she shares with Heidi Klum, first walking with the brand in 1999.
Lima also made history by being the first model to wear one of two Fantasy Bras in the same show, when she and Alessandra Ambrosio sported $2 million bras in 2014.
Gisele Bündchen
Bündchen appeared in nine shows from 1999 to 2006, and was given the Fantasy Bras in two shows.
Her first, worn in 2000, is the most expensive of these bras to have ever been worn in the show, valued at $15 million.
The bra was not only the most expensive in show history, but is also in the Guinness Book of World Records as being the most expensive lingerie to have ever been made.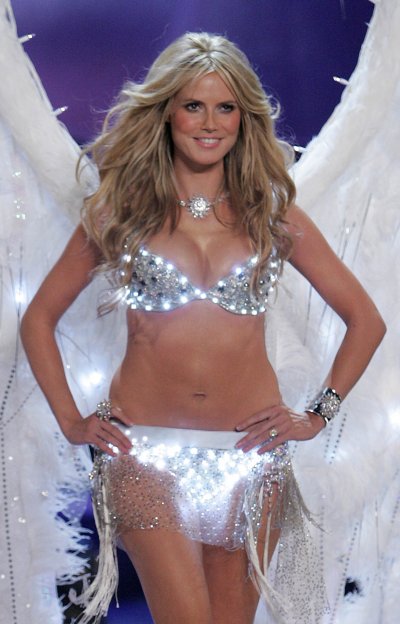 Heidi Klum
Klum transitioned from her life as a model into presenting, having been a judge on America's Got Talent since 2013.
Klum became the first German to walk for Victoria's Secret in 1997.
She shares the record for wearing the most Fantasy Bras with Lima, having worn it in her debut year as an official Angel in 1999, as well as in 2001 and 2003.
Alessandra Ambrosio
Second to Lima, Ambrosio is one of the longest-serving angels, having walked in 17 shows.
She and Lima each wore the Fantasy Bra in 2014, in a history-making moment.
Ambrosio also became a spokesmodel for PINK, a sub-brand of Victoria's Secret that had a regular slot in the show from 2006-2018.
Miranda Kerr
Kerr walked in six shows for the brand, and was also named a PINK spokesmodel.
Kerr walked from 2006 to 2009, and again in 2011 and 2012.
In her penultimate year with the brand, she wore the Fantasy Bra, worth $2.5million.
Other major supermodels have walked for Victoria's Secret, including Winnie Harlow, Kendall Jenner and Gigi Hadid.