What the Victoria's Secret Models Have Said About Working for VS
Victoria's Secret: Angels and Demons is a highly-anticipated documentary explaining the rise and fall of the billion-dollar lingerie brand.
The three-part series begins with Les Wexner's purchase of the small underwear business from Stanford graduate Roy Raymond in 1982 and charts its global success, the Victoria's Secret's fashion shows, and everything that went on behind the scenes.
Victoria's Secret: Angels and Demons also examines Wexner's association with disgraced businessman Jeffery Epstein and the company's downfall in 2018, when allegations of bullying and harassment came to a head.
In 2020, Victoria's Secret underwent a rebranding, as well as increasing the number of female board members. The figureheads are no longer "Angels", instead they are the "VS Collective," described as a group of "trailblazing," diverse women.
With the release of Victoria's Secret: Angels and Demons on Hulu, Newsweek has taken a look back at what some of the VS models have said about working for the brand from its heyday, all the way up to the final Victoria's Secret fashion show in 2018.
What The Victoria's Secret Models Have Said About Working For VS
Bella Hadid
Bella Hadid walked the Victoria's Secret runaway from 2016 to 2018.
Speaking to E! News in January 2022, Hadid shared she once felt "unempowered" working with Victoria's Secret and was looking forward to working once again with the brand, which has a whole new vision.
She also added her decision to rejoin the brand was a sign of "personal growth."
Hadid said: "Another way that I realized my growth—which was super important for me—was being able to be in a setting that I once felt unempowered and to now feel so empowered and so reassured.
"I don't know if people understand that just as much as you would feel that it's uncomfortable to be in your underwear shooting a commercial, it is that uncomfortable," she said. "So the thing about Victoria's Secret for me now is that they really, really care about us."
In a separate interview with Marie Claire, Hadid said she returned to Victoria's Secret because things had "changed so drastically."
She said: "There was a type of way that, I think, a lot of us women who used to work with Victoria's Secret felt. And now, six of the seven [VS] board members are all female. And there's new photoshoot protocols that we have. So a lot has changed."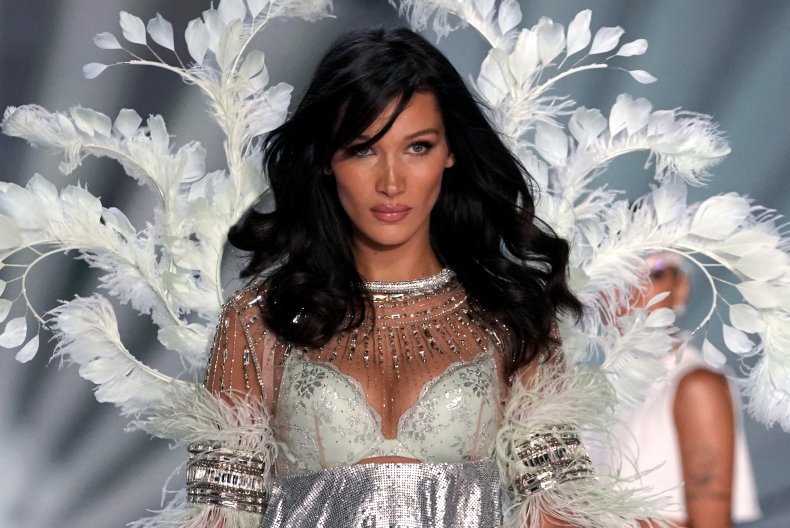 Hadid added: "It took me almost a year and a half to take the meeting with them. Even having that conversation was very complicated for me because of the way that I had felt in the past," Hadid also said in the interview. "But they came to me with a big presentation about everything that they've changed, the way that they're moving forward with not only body diversity but diversity of women in general.
"Once I sat down with them and had multiple meetings, they were able to prove to me that there are real protocols that are being put in order and put in line to make the best possible environment for us."
Hadid was also one of the models named in a scathing investigation by The New York Times, which found Victoria's Secret's former president and chief marketing officer Ed Razek had been accused of sexual harassment and bullying. Razek allegedly made inappropriate comments about Hadid's body and chest size.
Hadid has never addressed the allegations.
Bridget Malcolm
Australian model Bridget Malcolm referred to Victoria's Secret as "exploitative" in an interview with 60 Minutes Australia.
During the interview, Malcolm discussed suffering from mental health issues and eating disorders. She also said she had been dumped from the company after she gained "half an inch" on her hips.
Malcolm shared: "My body was malnourished, my mind was malnourished, it was relentless. What that company represented for me and for so many other women was extremely exploitative at that time."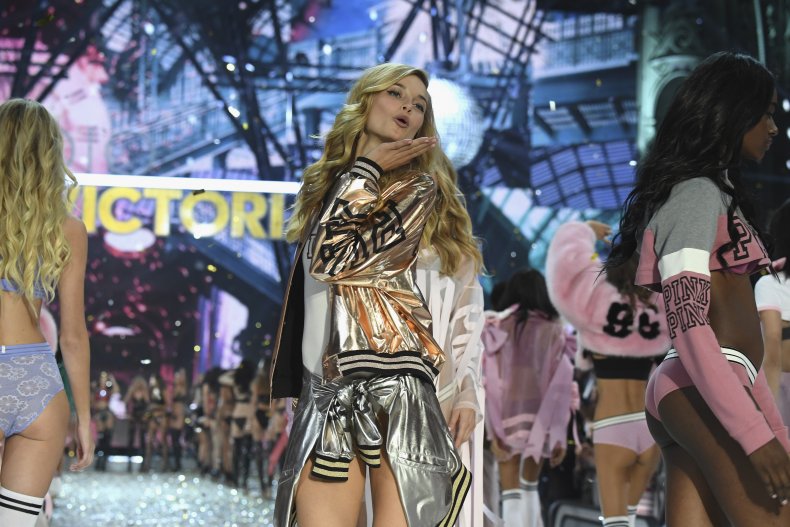 Andi Muise
Modell Andi Muise walked for Victoria's Secret Fashion Show on four occasions but was never invited back after rejecting advances by Razek, according to The New York Times.
Muise stated she received sexually explicit emails from Razek after they went for dinner together.
Razek allegedly wrote: "I need someplace sexy to take you!" in one email.
When Muise politely rejected his invitation to his New York home for dinner, she was not picked to walk in the show again, the first time in four years.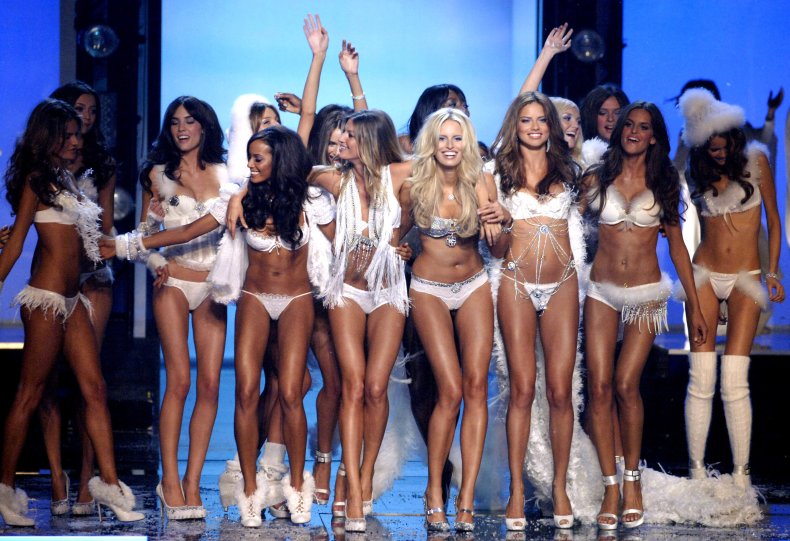 Selita Ebanks
Speaking to E! News as a part of its True Hollywood Story series, Ebanks said the brand's body standard went "against Mother Nature."
She said: "Modeling for Victoria's Secret, there's a code you have to follow. There is [an] expectation to maintain the size, and unfortunately, we are going against Mother Nature. It is not something that's natural, it is not something that should happen. It's tough."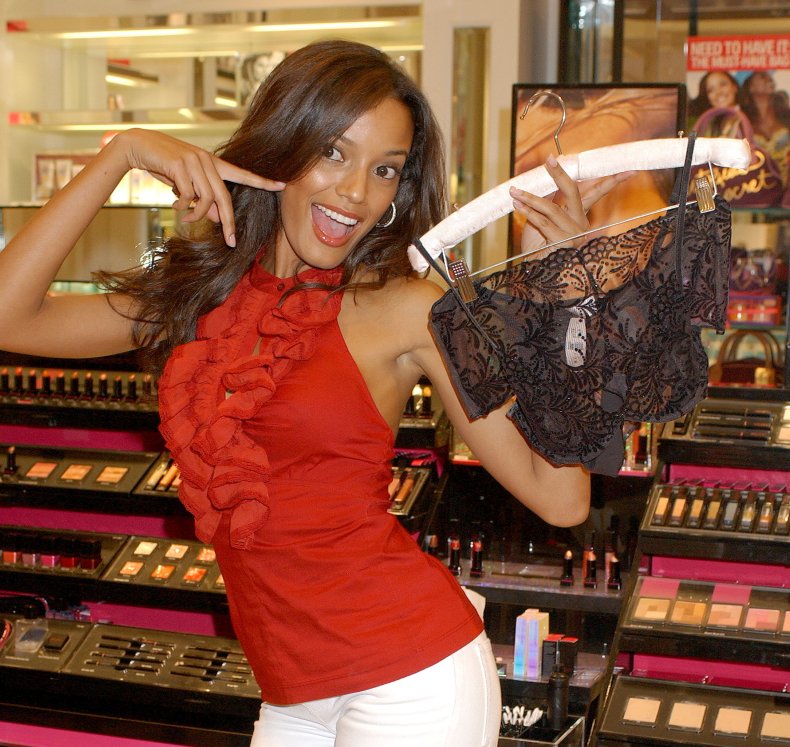 Laetitia Casta
Laetitia Casta was one of the first Victoria's Secret models to speak out against the brand.
Casta began working for the brand in 1997 but left in 2000.
Speaking to Glamour, Casta said she was "kicked out" as she was "too much of a rebel."
Casta shared: "They would ask me which photographers they should work with and I suggested a woman. That was interesting, then they started asking me to be a piece of meat and I said, 'Bye-bye.' It became not about beauty, but about sex, it was soft porn. I didn't want to be just an object, so I went away.
"They asked me to do interviews and I tried to say what I believed in and they kicked me out in a way. They said, 'You can't do that.' I remember being asked what my dream was for Christmas and I'm sorry, I didn't want Victoria's Secret underwear. So they kicked me out. I was too much of a rebel."
Victoria's Secret: Angels and Demons is streaming on Hulu now.