Who Is Wearing the $1 Million Bra in Victoria's Secret Fashion Show? Model Elsa Hosk To Walk Runway in Swarovski Diamonds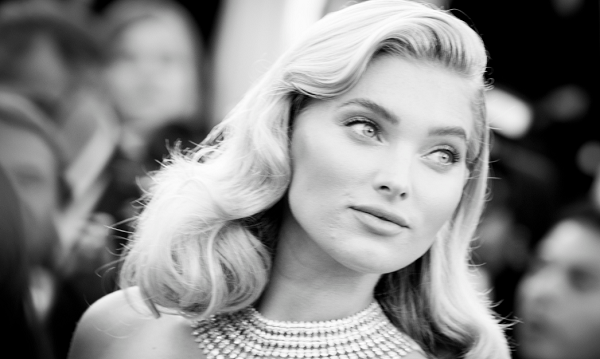 Elsa Hosk will rock the $1 million bra down the runway during the annual Victoria's Secret Fashion Show in December, the company announced Monday. The 29-year-old Swedish Angel follow the footsteps of Lais Ribero, who strutted down the aisle in the lingerie brand's $2 million Champagne Nights Bra in 2017.
Hosk will hit the catwalk in the 2018 Dream Angles Fantasy Bra adorned with more than 2,100 Swarovski Created Diamonds. The icy lingerie, which took more than 930 hours to make, also features a responsibly sourced topaz set in sterling silver with 71 carats of diamonds within the centerpiece.
Hosk recalled her first time wearing the expensive bra during an interview with People magazine, released Monday. Calling the experience "beyond exciting," Hosk said putting the diamond bra on gave her "a sensation that I've never felt before."
"My body was violently shaking. And it wasn't because I was nervous, I was just excited. It was a cool feeling that I've never felt before. And it was definitely a moment that I'll never forget," she said, adding, "It's definitely the most beautiful fantasy bra I ever saw, and when I saw it I was like, 'You guys have got to be kidding me.'"
She continued: "It's just very cool, very simple, modern, and so sparkly—If I would have designed it, it would have looked just like this. I put it on and I was like, 'It looks like someone just made magic and put it on my body."
Since Claudia Schiffer wore the first diamond-encrusted fantasy bra in 1996, each of the million-dollar bras has remained one of a kind. However, for this year's show, the lingerie company will let customers partake in the luxury with the new Victoria's Secret Dream Angels Fantasy Bra, made with Swarvoski crystals and retailing for $250. Shoppers will be able to purchase the bra in select stores as well as online starting November 29.