Victoria's Secret Fashion Show 2018 in Pictures: Kendall Jenner, Bella Hadid and Gigi Hadid Grace the Catwalk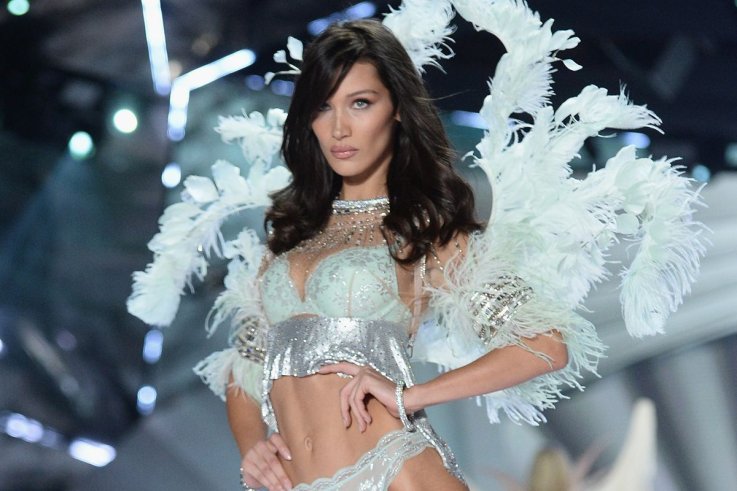 On November 8, New York City played host to the annual Victoria's Secret Fashion Show, which sees bejeweled models strut the catwalk in the latest skimpy undergarments from the famous lingerie brand.
The event is the most-watched fashion show of the year, with 800 million tuning in annually. Organizers splurge around $12 million on each event, to make sure it's a truly extravagant spectacle.
Victoria's Secret carefully selects which models appear in the show. This year, big names on the runway included Kendall Jenner, Bella and Gigi Hadid, Adriana Lima and Stella Maxwell. Canadian model Winnie Harlow also walked, making her the first woman with the skin condition vitiligo to take part.
The brand recruited a number of designers to craft the show's ensembles. London-based designer Mary Katrantzou, nicknamed the 'Queen of Prints,' gave the show an injection of color for a 'Floral Fantasy' section.
Victoria Secret always includes a mega-expensive Fantasy Bra in the show, which was sported by Swedish model Elsa Hosk this year. The translucent, bralette-style undergarment was crafted with 2,000 Swarovski diamonds and cost $1 million. The bra took an incredible 930 hours to make.
To round out the show, Shawn Mendes, The Chainsmokers, Rita Ora and Halsey all performed on the runway, with models strutting past them. Bebe Rexha, Kelsea Ballerini and The Struts also played.
The first-ever Victoria's Secret Fashion Show was held in New York in 1995, making this year something of a homecoming for the brand. Over the years, it has attracted the world's most high-profile models to its catwalk, including Gisele Bündchen, Tyra Banks, Naomi Campbell, Rosie Huntington-Whiteley, Heidi Klum, and Miranda Kerr.
The Victoria's Secret 2018 show will air on December 2 on ABC Television Network. Until then, these are the most spectacular photos from the night.