'Victoria's Secret Fashion Show' Announces Musical Guests, Met With Mixed Reactions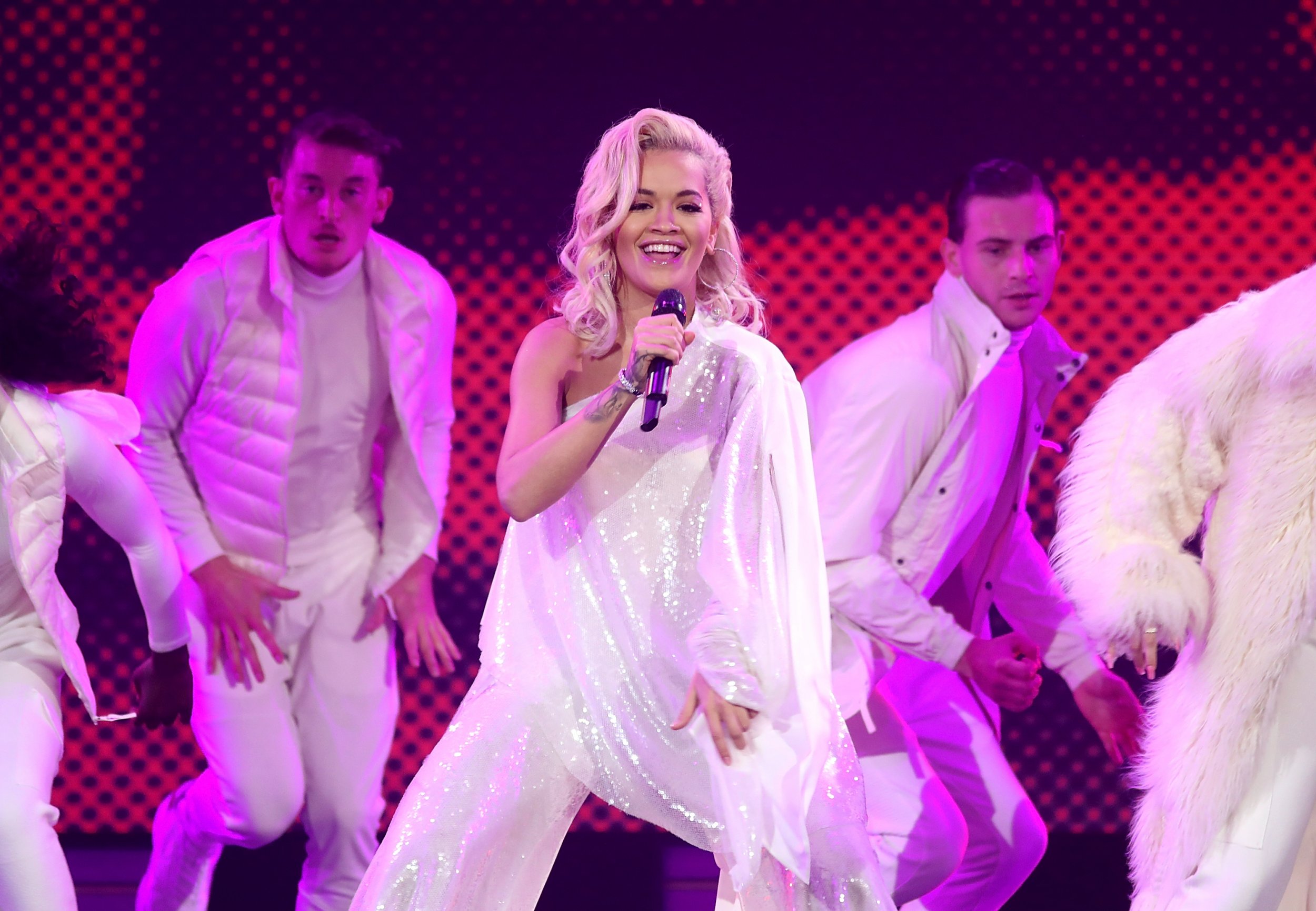 Victoria's Secret announced the 2018 fashion show date and musical guests on Thursday via Twitter and ABC News. The Victoria's Secret Fashion Show, which will film in New York City, will air on ABC December 2 and feature seven live musical acts, mainly from the pop genre.
As Victoria's Secret angels walk the runway, they'll be serenaded by artists Bebe Rexha, The Chainsmokers, Halsey, Kelsea Ballerini, Rita Ora, Shawn Mendes and The Struts. Some fans expressed excitement for the lineup, while others found it lacking.
"Is this the VS Fashion Show or the f****** VMA's?" a Twitter user shared.
Another viewer asked if the release was a joke. "ok that was pretty funny now drop the real list," the user shared.
Last year's performance included Harry Styles and Miguel and the 2016 runway was shared by musicians Lady Gaga, Bruno Mars and The Weeknd. One fan claimed this year's musical guests are a step down, and held 2016 as the best collection.
"How do you go from The Weeknd, Gaga, Bruno to last year's mess and this," the user asked.
Others were amused by the lineup, particularly by individual acts. A handful of Twitter users expressed their excitement for Shawn Mendes, 20, who is best known for his singer-songwriter style and songs "Stitches", 'Nothing Holding Me Back" and "In My Blood".
Bebe Rexha also had major fans support. The American singer released a 2018 album, Expectations, which features tracks "I'm A Mess" and "Meant To Be."
Multiple Twitter users expressed they'd hoped Ariana Grande would be on the roster. One singled out her track "God Is A Woman" as a perfect runway song. "F*** I WANTED ARIANA GRANDE WITH GOD IS A WOMAN !!" the user expressed.
Other details on the pre-filmed event were released earlier this month, including the model lineup. Notable America's Next Top Model alumni Winnie Harlow will take the runway for the first time alongside new model Kelsey Merritt, who will become the first Filipino model to ever walk in the Victoria's Secret Fashion Show.
Kendall Jenner and Gigi Hadid, who have walked the runway before, have not personally confirmed their involvement with the 2018 show. They are expected to appear, though, as designer Brian Atwood implied they'd be walking in his shoes on the runway this year via his Instagram account.