Why Victoria's Secret Reportedly Canceled Annual Fashion Show
Victoria's Secret Fashion Show is reportedly no more. Shanina Shaik, model and longtime Angel for the lingerie brand, revealed the company pushed the breaks on the annual fashion show during an interview with Australia's Daily Telegraph on Tuesday.
"Unfortunately, the Victoria's Secret Show won't be happening this year," Shaik said. "It's something I'm not used to because every year around this time I'm training like an Angel."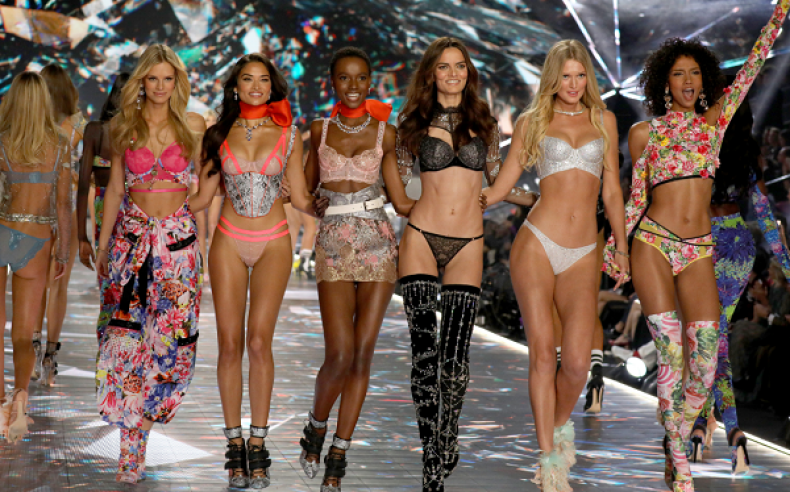 The Victoria's Secret Fashion Show has been a lingerie staple since the early 1990s when model Stephanie Seymour walked the runway during the first show, held in New York City's Plaza Hotel, in 1995. The event became a broadcast spectacle when it debuted on ABC in 2001 featuring supermodels like Tyra Banks, Heidi Klum, Gisele Bündchen, Adriana Lima and Daniela Peštová. Newcomers like Gigi and Bella Hadid, Kendall Jenner and Behati Prinsloo have appeared on Victoria's Secret catwalk in the years since.
Shaik, who's walked Victoria's Secret runway on four occasions since her first strut in 2011, suggested potential company changes behind the lingerie maker's decision to ax the 2019 fashion show. "They're trying to work on branding and new ways to do the show," she said.
It's not too surprising Victoria's Secret reportedly wants to change their direction. Company CEO Leslie Wexler suggested the show would not be broadcast in a memo obtained and released by CNBC back in May. Claiming network television was no longer the "right fit" for the fashion show, Wexler said the brand would be focusing on "developing exciting and dynamic content and a kind of event—delivered to our customers on platforms that she's glued to." He noted the 2019 brand strategy would incorporate something that will "push the boundaries in the global digital age."
Wexler's comments come following the fashion show's worst year in ratings in 2018, according to CNBC. Not to mention the company's drop in sales reported last January. Although L Brands, the parent company behind Victoria's Secret, still accounted for approximately 63 percent of lingerie sales in the U.S. last year, according to an IBISWorld report released in October 2018, the brand still saw sales decrease to $7.4 billion in 2017 from 2016's reported $8 billion. A recent Fast Company report revealed Victoria's Secret hasn't been able to rise above the decline in the two years since.
Victoria's Secret has also seen an increase in backlash over the last few years as shoppers' complaints regarding the brand's lack of inclusivity and diversity—in the fashion show and in general brand promotion—have grown louder. L Brands executive Ed Razek only heightened the controversy when he said the lingerie line wouldn't hire plus-sized or transgender models during a November 2018 interview with Vogue.
"Shouldn't you have transsexuals in the show? No. no, I don't think we should. Well, why not? Because the show is a fantasy. It's a 42-minute entertainment special," he said.
Victoria's Secret did not respond to Newsweek's request for comment at time of post.