'Victory' for Russia's Top State Executives as They Keep Salaries Secret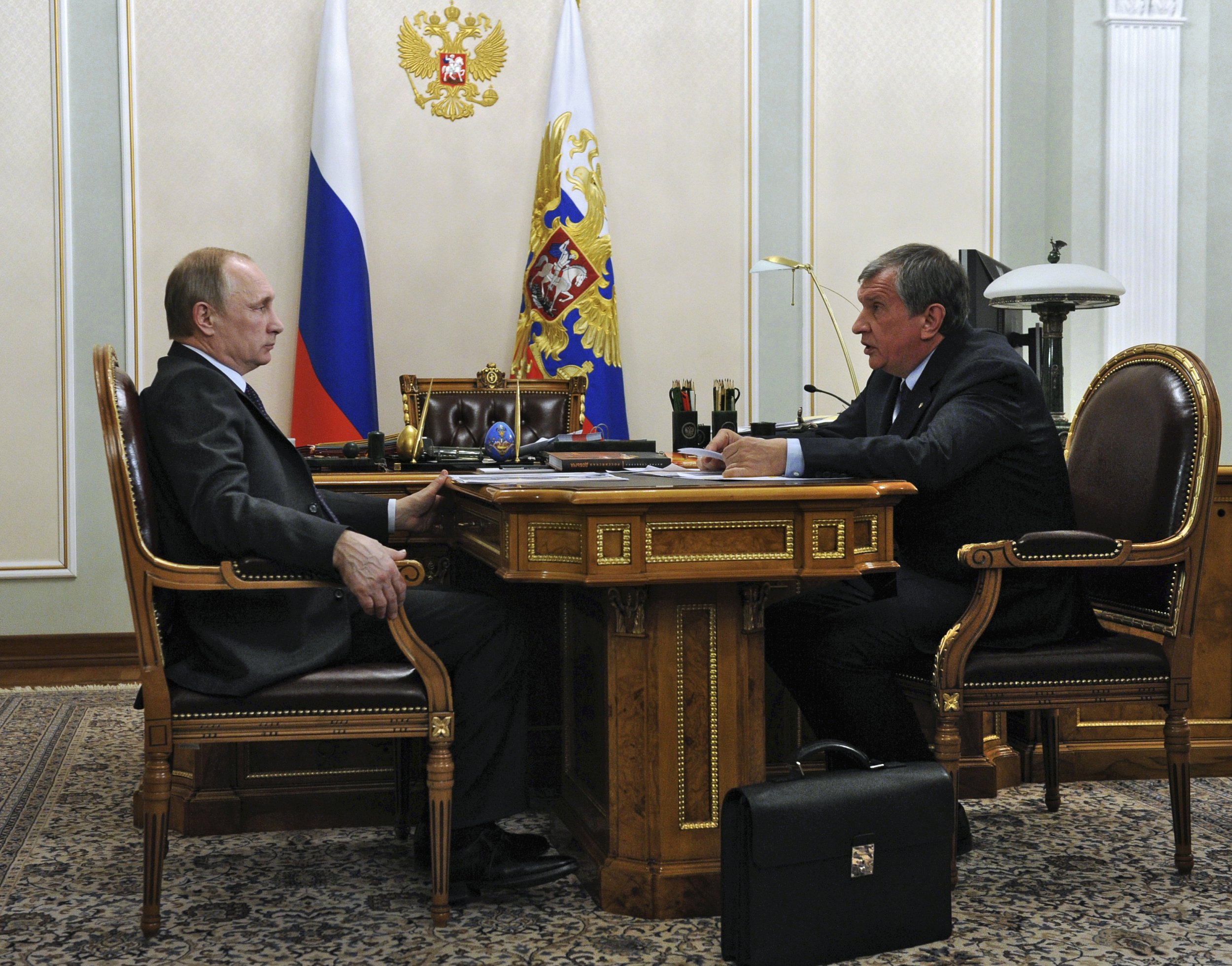 Directors of companies part-run by the Russian state are now exempt from publishing details about their earnings and financial worth in what has been described as a "victory" for some of the country's most powerful officials, Russian news agency Interfax reports.
Last year the Kremlin put in place regulation which required heads of state-run companies to publish their income figures online. However, according to Interfax the Russian government has now changed its stance, informing heads of state companies that they do not have to comply with the rule as it "violates a trade secret".
The news agency quoted anonymous sources for tipping it off about the memo but also reports that Natalia Timakova, a spokeswoman for the Russian prime minister has confirmed the news.
Among the men who are now not obliged to make their income public are the bosses of Russian Railways, Gazprom and Rosneft - Vladimir Yakunin, Alexei Miller and Igor Sechin respectively.
According to Timakova, these men are "in the strict sense not civil servants, and are representatives of the commercial business," which is why they are no longer obliged to disclose their income publically. She added, however, that state company bosses will still have the same legal status and will continue to report their earnings to the government.
Russian liberal news source Meduza explains that powerful heads of these companies were not reporting their earnings publically prior to yesterday's official exemption but have scored a valuable "victory" with this latest government decision as now they have an official backing not to divulge their salaries or their properties. Another aspect of the news is that it solidifies their 'special status' in Russian society.
"Sechin, Yakunin, Miller, and others have shown basically that they don't have to obey the government's orders, and not only that but they can get meddlesome decisions reversed," Meduza writes.
"'Special' individuals can get 'special' treatment from the country's leaders—that's precisely the message Russia's top managers send with this turn of events."
Sechin and Yakunin have been blacklisted by the EU due to their perceived closeness to Russian president Vladimir Putin in the wake of Russia's annexation of Crimea from the territory of Ukraine last year.
According to Meduza this latest decision is testament to the increased power Sechin and other men in Putin's inner circle hold, amidst reports of a rift inside the Russian power establishment between the conservative backers of the president and moderates, such as Russian prime minister Dmitry Medvedev.
Lilia Shevtsova, Kremlinologist and Russian politics expert at Brookings says the move shows Putin's protection for Russia's oligarchs and the conservative faction which backs Putin - the siloviki.
"This is the appeasement of the loyalists of the first circle close to the Kremlin. The loyalty has to be tended in times of trouble," Shevtsova says referring to the current financial crisis in Russia.
Last month rumours of a rift in the Kremlin were fueled by Putin's decision to fire a presidential advisor who had been close to Medvedev during his time as president.