YouTube VidCon 2019 Announcements: Super Stickers, Changes to Monetization and More
VidCon is the biggest annual convention for YouTubers and the fans who adore them. Taking place in Anaheim, California this week, thousands of aspiring influencers and their audiences have gathered to watch panels, sign autographs at meet-and-greets and just hang out. YouTube has decided to use this year's convention to announce new features coming to the site that it hopes will make the platform more profitable for creators and less of a cesspool for viewers.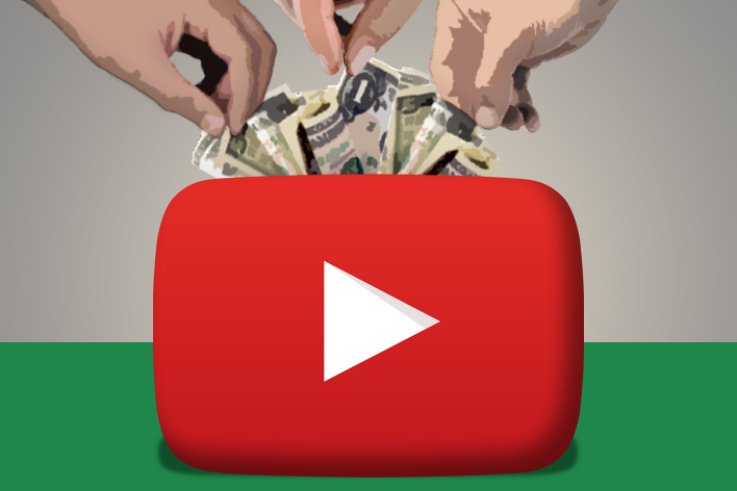 Channel Memberships and Super Stickers
During a panel Friday morning, YouTube's Chief Product Officer Neil Mohan announced new monetization opportunities for creators. Users can now purchase Super Stickers during live streams and video premieres that will come in an array of styles and colors. For real money, fans get a new way to engage with their favorite creators
There's also the Channel Membership, which will function similarly to a Twitch subscription. For $4.99 a month, users will receive special emojis and badges that can be seen in chat, along with special live streams and shout-outs. There will be five different levels content creators can make available for their fans to, with higher-priced tiers potentially generating more revenue s. Twitch subscriptions do pretty much the same thing, and have proven to be incredibly lucrative for those with a substantial number engaged fans.
Learning Playlist
YouTube has added Learning Playlists to the site, creating a section for those who want to learn about topics like Java or chemistry. Curated lists of content for those who want to learn about specific topic will soon be available, without YouTube's recommendations cluttering the feed. These playlists currently only feature three channels, Khan Academy, TED-Ed and Crash Course, but will slowly add more content as the program grows.
This new addition is an attempt to keep users from falling down weird rabbit holes of content that may not be related to the topic they want to learn about. Presumably, the logic here is that if users aren't recommended conspiracy videos while trying to learn about makeup, they are less likely to search them out on their own.
Creator-on-Creator Harassment
The Verge has reported that later this year, YouTube will implement rules to curb "creator-on-creator harassment." Mentioned very briefly by Mohan during the panel, the announcement comes after months of scandals involving YouTubers squabbling amongst themselves for views. James Charles and Tati Westbrook's public feud earlier caused both beauty YouTubers to gain and lose millions of subscribers in response to a deluge ofleaked messages and drama between the two. The debacle caused YouTube to announce changes to how subscriber counts were viewed, though the change was never implemented and we don't know why.
YouTube VidCon 2019 Announcements: Super Stickers, Changes to Monetization and More | Tech & Science