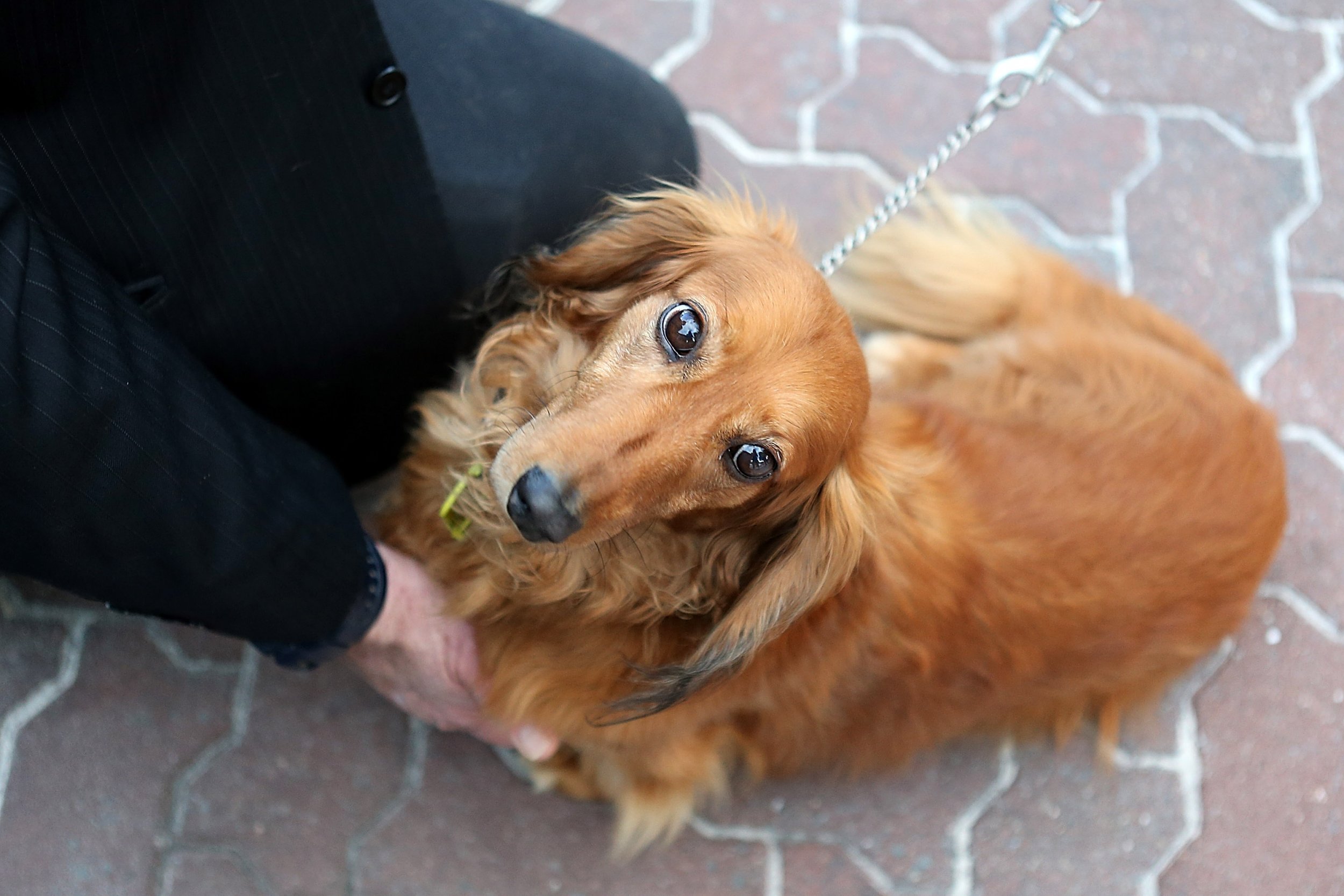 A family in Connecticut is overcome with emotion after reuniting with its pet dachshund, who went missing more than five years ago.
The 17-year-old dog, Lady, was found by animal control officer Donna Gremminger at a parking lot in Mohegan Park, Norwich, thinking she had been abandoned.
By the time she was picked up, Lady had lost most of her sight and hearing, reports the Norwich Bulletin.
After identifying Lady through her microchip, the dog pound found her owners were Rick and Michelle Riendeau of Brooklyn, Connecticut.
As Lady had been missing for so long, the microchip's phone contact details were listed as Rich Riendeau's former employer, who promptly called him with the good news after the pound got in touch.
"We found out an hour ago. I couldn't believe it," Rich Riendeau told the Norwich Bulletin. "We headed here as soon as we heard."
In a video posted online by the news site, an emotional Rich Riendeau can be seen cradling the dachshund while describing his joy that they have been reunited years after fearing she had died.
"We live in a wooded area, [where] we have wolves," he said. "She was 12 so we thought that was her way of going in the woods and…," he added, before struggling to get his words out to continue.
"I didn't believe it. We got this dog when our kids were about seven and five, they're in their 20s now and have kids of their own.
"I really hope she gets along with the grandkids."
Rich Riendeau also thanked Gremminger and Chris Lamb, president of CT Animal House, who helped identify Lady, for all their help.
"I give them credit for what they do because there's always a lot more bad than good," he said. "A lot of the people who do this type of work do it because they love the animals so work must be tough because it doesn't always turn out well."
Norwich Animal Control said they take in more than 300 dogs every year. While some are reunited with their owners, it is rare that it happens after such a long time.
"The moral of this story—chip your animals," Lamb told the Bulletin.