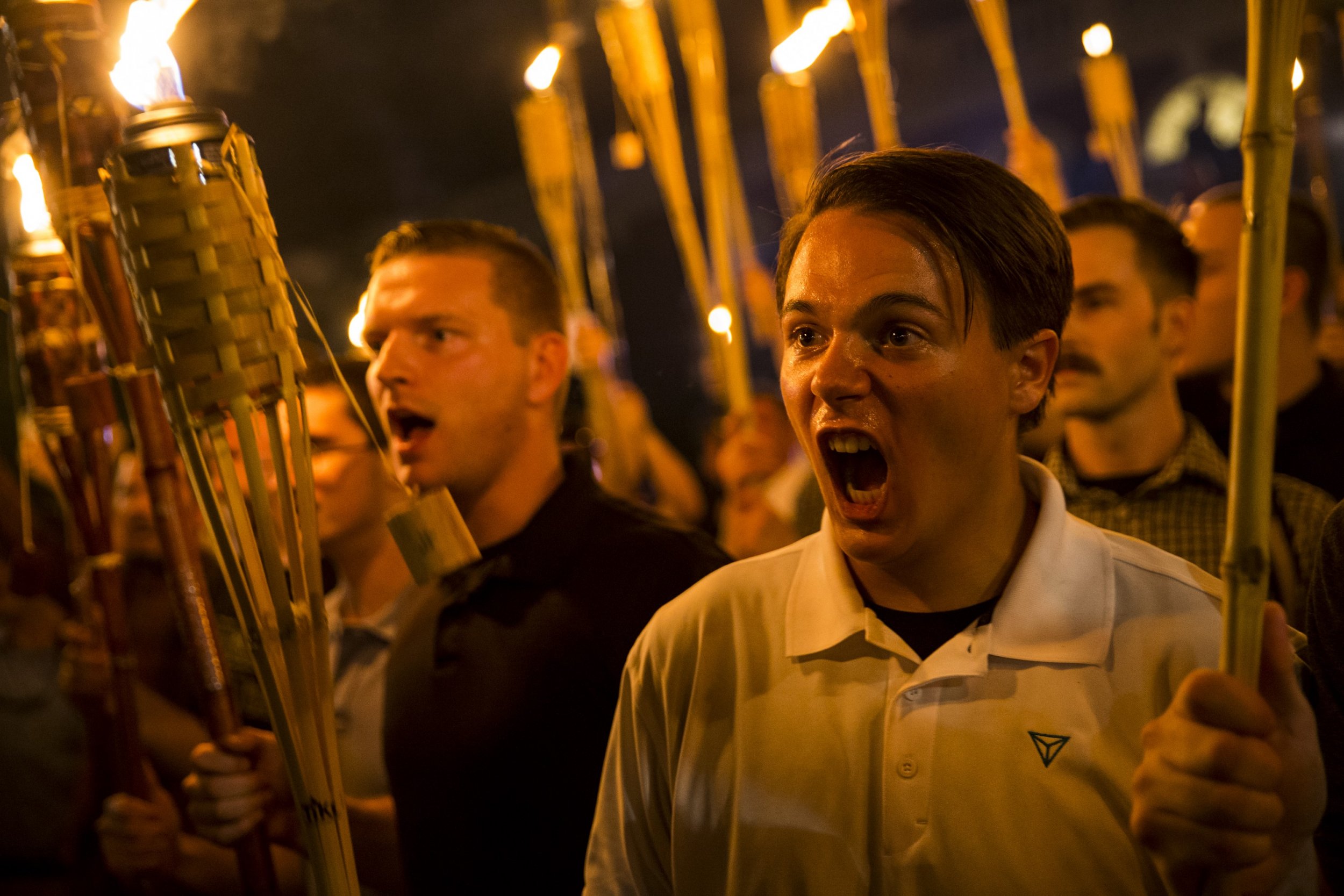 A Utah school district is investigating a group of five white cheerleaders who laughed as they said "fuck n---ers" in a video, the latest report of anti-black hate speech being spewed across the heartland.
In a video posted to a private Instagram account last year, the senior and junior girls from Weber High School repeat the offensive phrase inside a car. The video was later shared publicly by other students, according to The Salt Lake Tribune.
"There is no excuse for these girl's action," the school district said in a statement obtained by Fox 13. "These are teenagers who made a big mistake."
The girls did not actually use the "n" word, but instead said "serggin cuff" and then used an app to reverse their words into the racial slur, much to their delight.
A Twitter user criticized the girls this week, posting, "I thought people were better than this especially my so called 'friends.'"
The video is the latest in teens getting caught on camera for their racist behavior.
A September poll by Reuters and Ipsos with the University of Virginia Center for Politics found that Americans support racially charged ideas and attitudes shared by extremist groups with 31 percent agreeing that the country needs to protect its white European roots. The poll was conducted following the white supremacist rally in Charlottesville, Virgina.
experts blame the rhetoric of President Donald Trump.
"The far-right is resurgent ... with a president that espouses demagoguery and bile," British scholar Clive Webb of the University of Sussex, said in a podcast this week. "That can only serve to energize the far right ... making it more daring in its actions."
High school students appear to be tuning into the rhetoric. Google searches on racist high school incidents come up with several options within hours of each other.
School district officials disciplined a group of six white students at a Maryland high school last week after a photo showed the students wearing shirts that spelled out "n--ger." The photo was taken in the school library and shared across social media.
In Texas, a student sent his black classmate a Snapchat that said "we should have hung all u n****** while we had the chance and trust me it would make the world better" in September. The Snapchat was sent in response to the girl's post about kneeling for the national anthem.