Video: Alexandria Ocasio-Cortez Slams Conservatives, Calls on Women to 'Shake the Table' in Women's March Speech
Democratic Rep. Alexandria Ocasio-Cortez (N.Y.) slammed conservatives and called on women to "shake the table" during a fiery speech given at the third annual Women's March in New York over the weekend.
Speaking to a cheering crowd on Saturday, the 29-year-old congresswoman declared that justice is "not a concept we read about in a book."
"Justice is about the water we drink. Justice is about the air we breathe. Justice is about how easy it is to vote," Ocasio-Cortez said. "Justice is about how much ladies get paid. Justice is about if we can stay with our children after we have them for a just amount of time. Mothers, fathers and all parents."
The freshman congresswoman — who represents New York's 14th Congressional District — went on to encourage women to speak out about injustices.
"Justice is about making sure that being police is not the same thing as being quiet," she said. "In fact, oftentimes the most righteous thing you can do is shake the table."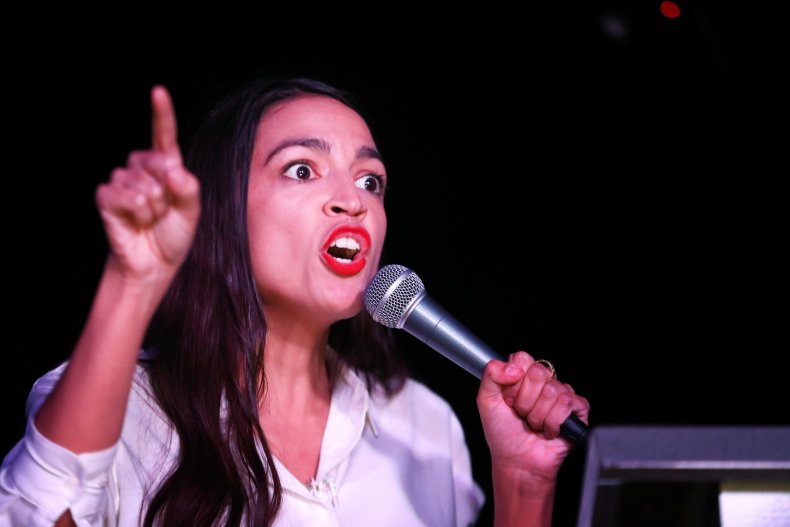 "That's what we're going to do because we need to advance and fight for an America where all people are welcome and no people are left behind," the congresswoman continued. "I know that while this year has been historic, there's a lot more congresswomen right here in this audience right now. There's a lot more city councilwomen, there's a lot more workers that will be building businesses, and I know there's a future president out here, too."
Ocasio-Cortez also took aim at conservatives who are uncomfortable with and "want to stop talking about the issues" that minorities face.
"Let us remember that a fight means no person is left behind," she said. "So when people want to stop talking about the issues that black women face, when people want to stop talking about the issues that trans women or immigrant women face, we gotta ask them, 'why does that make you so uncomfortable?'"
"In 2018 we took the House of Representatives and through 2020 we're going to take the White House and the Senate too," Ocasio-Cortez added.
Widely considered a rising star in the Democratic Party, Ocasio-Cortez made history as the youngest woman ever elected to Congress last November at age 28. Her appearance today comes after the Democratic Party pulled its sponsorship of the rally over anti-Semitic allegations made against its leaders. The controversy ignited after Tamika Mallory, one of the movement's organizers, declined to condemn Nation of Islam leader Louis Farrakhan, who has made several anti-Semitic statements in the past.
Earlier Saturday, Ocasio-Cortoz told CNN that concerns about anti-Semitism under the Trump administration are "absolutely valid."
"I think that concerns of anti-Semitism with the current administration in the White House are absolutely valid and we need to make sure that we are protecting the Jewish community and all those that feel vulnerable in this moment," she said.
Watch Ocasio-Cortez's speech below: