Video: Amazon Delivery Van Gets Towed From Virginia Apartment Complex in 1 Minute
A video showing an Amazon delivery truck towed seconds after it stops for a delivery is causing some Virginia residents to ask questions about the power of towing companies.
A video from NBC 4 Washington shows a delivery driver park his van at the East Falls apartment complex in Seven Corners, Virginia, a Washington D.C. suburb.
Immediately after the driver exits his vehicle, three employees of Advanced Towing leap into action, rushing to put the van in neutral while the tow truck zooms into place behind the vehicle. After the car is loaded onto the tow truck, it's hauled off with its hazard lights still blinking.
The whole incident unfolds over just 60 seconds. By the time the delivery person returns to the lot, his vehicle is already gone.
The owner of Advanced Towing, one of the largest towing companies in Northern Virginia, told NBC 4 Washington it had warned the delivery driver not to leave his car unattended. Advanced Towing is contracted to enforce parking rules at the apartment complex.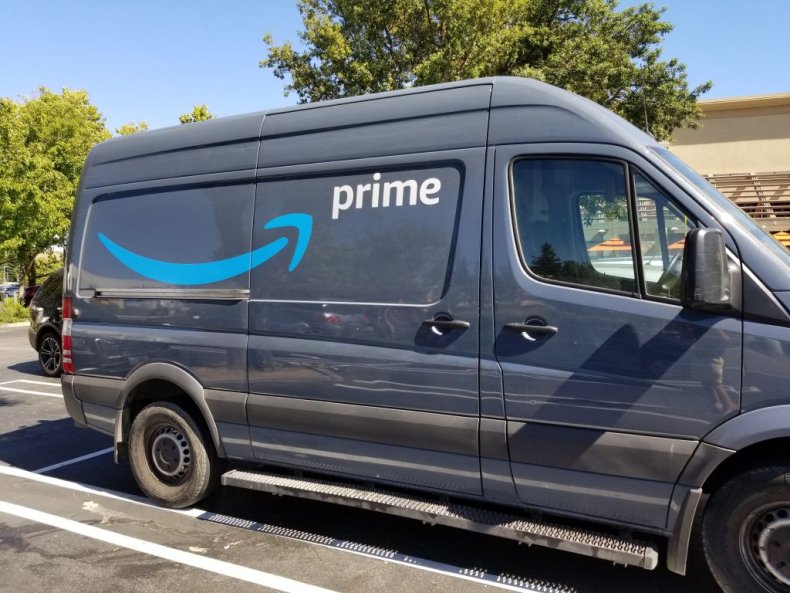 Orlando Lopez, a resident of the apartment complex who recorded the whole incident, has had his car towed under similar circumstances. He said he was shocked by the towing company's practices.
"One of the workers was saying 'Go, go, go.' People were just stunned that they would actually do that to a delivery guy," Lopez told NBC 4 Washington.
The practice of removing a vehicle from private property without the driver's consent is known as trespass towing, and it's legal in Fairfax County, where the apartment complex is located. Advanced Towing is registered with the county to perform that kind of service.
The practice isn't legal everywhere, however. In nearby Montgomery County, it is banned.
This isn't the only issue Virginia residents have had with tow truck drivers. On Tuesday, a Virginia man entered a business with his vehicle parked and a woman, two children and a dog left behind in the car.
While he was away, a tow truck driver drove up behind the car and began to hook it up. The man went outside to confront the tow truck driver.
The tow truck driver, 23-year-old Mohaned Zyoud, allegedly struck the man with his truck, which did not injure him.
The man then walked around to the driver's side door of the tow truck and attempted to open it. Zyoud allegedly then punched the man in the face.
Eventually, Zyoud unhooked the car and drove off. He was arrested a short time later, and charged with attempted malicious wounding, assault and battery and misdemeanor hit-and-run, according to NBC 4 Washington.