Video: American Airlines Captain Ordered 40 Pizzas for Passengers After Flight Was Diverted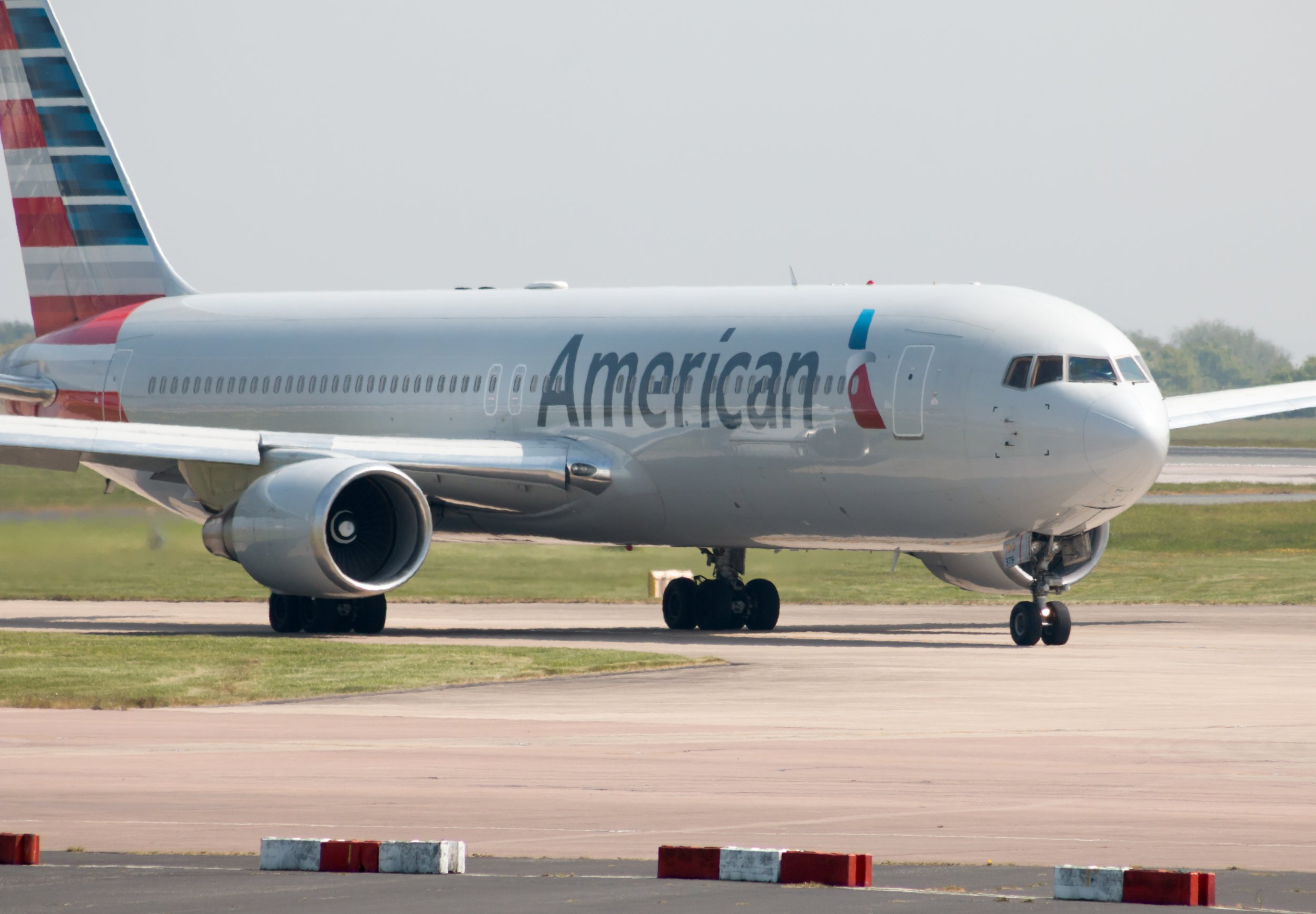 Is there anything worse than getting your flight canceled? Or finding out last minute that bad weather has stopped your vacation in its tracks?
Of course not—we've all been there before. Unfortunately for most of us, we didn't get what is surely the world's best airline captain. Earlier this week, a pilot from American Airlines went above and beyond the call of duty for his stranded passengers.
In a video recorded and shared on Twitter, the pilot can be seen hand delivering fresh pizzas to the entire bank of frustrated travelers. Not only did the pilot help give out the 40 pizzas, he ordered them off his own back. The video shows the pilot, who has not yet been named, running back and forth between a pizza delivery man's car so that he can get the 'zas out quickly.
Passengers recording the world's nicest pilot can be heard saying: "What a guy, what a guy." The video was recorded by Josh Raines, a Wichita Falls local. The footage was uploaded to Twitter by Joey Shankland.
The flight was from Los Angeles to Dallas Fort Worth on Thursday. It was diverted to Wichita Falls due to severe thunderstorms and was forced to remain overnight. The flight will depart on Friday morning.
American Airlines told Newsweek it was aware of the incident. "We are always proud of our crew members who take great care of our customers who fly on American Airlines," a spokesperson said. "We are fortunate that our crew members are the best in the business."
The pilot's gesture was a stark contrast to a fellow flyer's actions earlier this year. A Portuguese airline had to issue an apology after more than 100 passengers got stranded because their pilot was too drunk to fly.
The travelers were stuck at the Stuttgart airport in Germany after their flight was canceled because of a drunken co-pilot. One of the airport employees noticed the co-pilot was stumbling and smelled like alcohol, so she quickly notified the airport's authorities.
The airline has provided the stranded passengers with hotel rooms.
And this wasn't the first time a pilot has tried to fly a passenger plane drunk. In 2016, two pilots, one in Canada and another in Indonesia, were both removed from their scheduled flights because they were suspected of intoxication. One of the pilots passed out in the cockpit and had to be removed from the plane by police.
Just last year, reports revealed that at least one pilot in the U.S. had successfully flown and landed a passenger plane with a blood alcohol level over three times the legal limit. The pilot and his crew were arrested upon landing the plane, and the pilot was sentenced to 16 years in federal prison.