Video: American Woman Dragged Off Korean Air Flight After Demanding Seat Upgrade In 'Major Disturbance'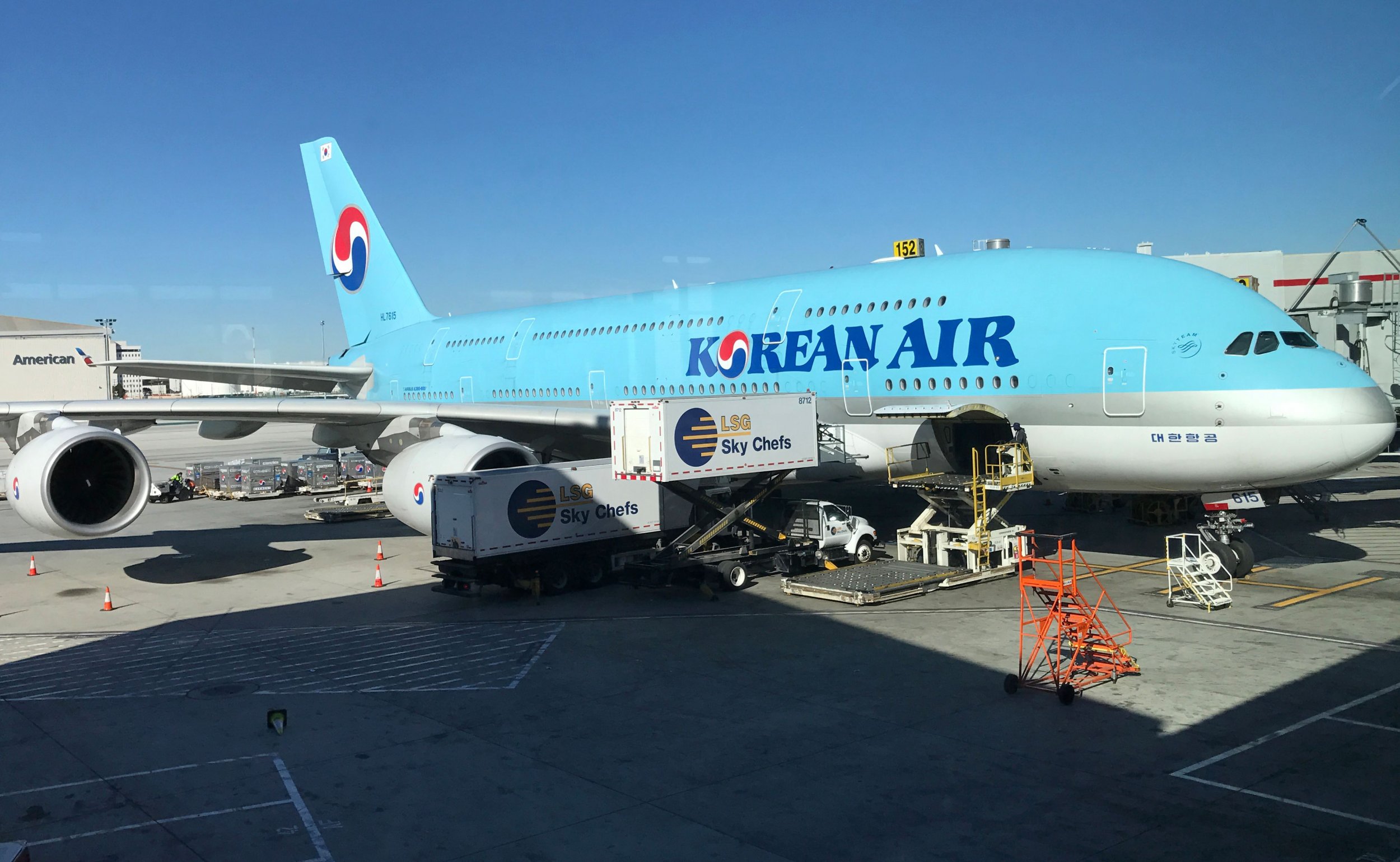 An American woman was dragged off a Korean Air flight from South Korea to San Francisco on Friday for causing a "major disturbance," allegedly refusing to leave a business class seat after only paying for economy.
Video of the incident obtained by Korea JoongAng Daily shows a chaotic scene as the woman can be heard shouting "U.S. Marshall" and "Korean Air stole my passport," as several flight attendants struggle to remove her from the business class seat.
At one point, the woman appears to put her passport in her mouth, before a flight attendant removes it, at which point she starts repeatedly shouting Korean Air "stole my passport."
Eventually, crew members succeed in removing the woman from her seat, with one attendant appearing to put the woman in a headlock for a brief period.
Other passengers can be heard clapping as the crew members drag the woman down the aisle after she appears to fall down. They then seat her in a wheelchair and offer her a blanket, while asking her to "calm down."
Korean Air confirmed the incident to the San Francisco Chronicle, stating that it ended up delaying the flight for about an hour and 40 minutes.
The airline said the female passenger had ignored repeated requests to leave the business class seat.
It added crew and a captain decided to remove the passenger to "avoid further delay and for the sake of the flight safety."
Korean Air said the woman became violent, however, when airline staff began to forcibly remove her, adding that she also ignored police officers' requests after they boarded the plane.
An investigation into the incident is currently underway, according to the airline.
It comes just over a year after United Airlines faced a public relations nightmare when video emerged of flight attendants dragging Dr. David Dao from his seat after he refused to give up his spot to make room for airline employees.
Dao was left bloodied and bruised after the altercation with United staff, causing national outrage and prompting questions over the airline's seating policies.
The incident also prompted United to announce policy changes, including rules that it would no longer bounce passengers who were already seated off flights and that it would offer as much as $10,000 for those who volunteer to give up their seat.