Video: Angry Bear Jumps Off Skateboard, Attacks Circus Handlers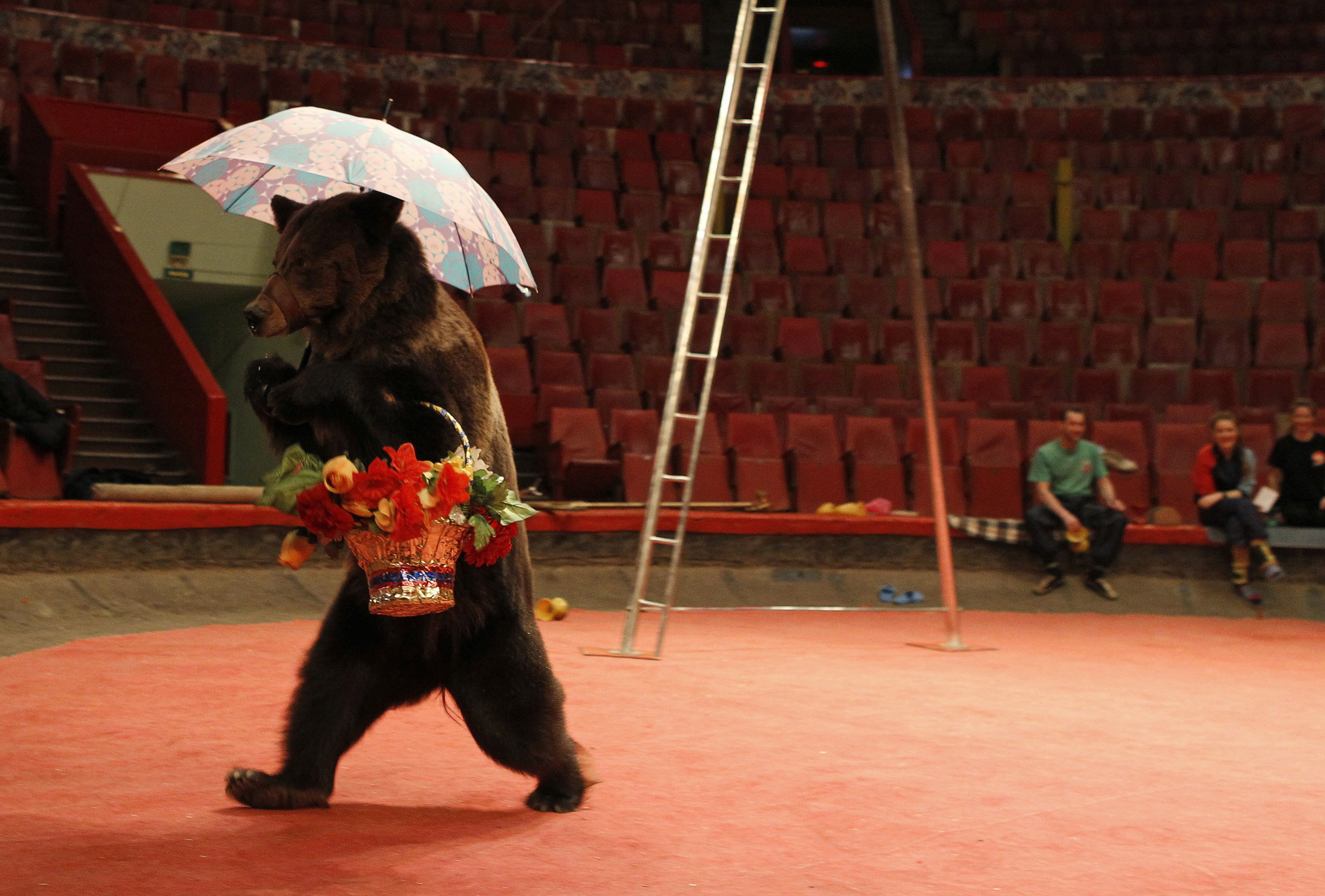 A Russian circus bear turned on its handler and viciously attacked the crew inside a circus ring during a live show on Saturday in Olkhovka village, in the Volgograd region.
In a shocking video of the incident, a bear can be seen in a circus ring riding a skateboard down a ramp while being led on a leash by a female handler in blue clothing. At the bottom of the ramp, the bear suddenly jumps off the skateboard, pulls away from its handler and dashes towards another circus staffer in the ring.
Other handlers then pull out large sticks and start swatting the bear as it aggressively leaps onto a man and pins him down to the ground. The bear can then be seen biting, tussling, violently shaking and dragging the man around the ring as other circus crew continuously beat it with sticks.
Soon the bear releases the man, who then surprisingly stands up and walks over to pick up a stick. The man does not appear to be bleeding, wounded or badly injured.
Members of the audience can be heard screaming in horror throughout the video. The audience was sitting on benches only feet away from the attack. Their seats were not fenced off or safely secured from the ring.
Anastasia Mishcherina, a Olkhovka village resident, told the Daily Mail that it was clear the bear was nervous when made to go down the ramp on the skateboard. "[It was] reluctantly slipping off the ramp, the animal wanted to leave, but he was pulled back," she said. "Perhaps he realized that another flogging was waiting for him, and he decided to attack first."
Nikolay, another local resident, revealed that the circus came from St. Petersburg. "I hope that the relevant authorities will conduct a check and understand what is going on in this circus," Nikolay said.