Video: Attack on U.S. Embassy in Cairo Goes Up in Smoke as Suspected Bomber Stumbles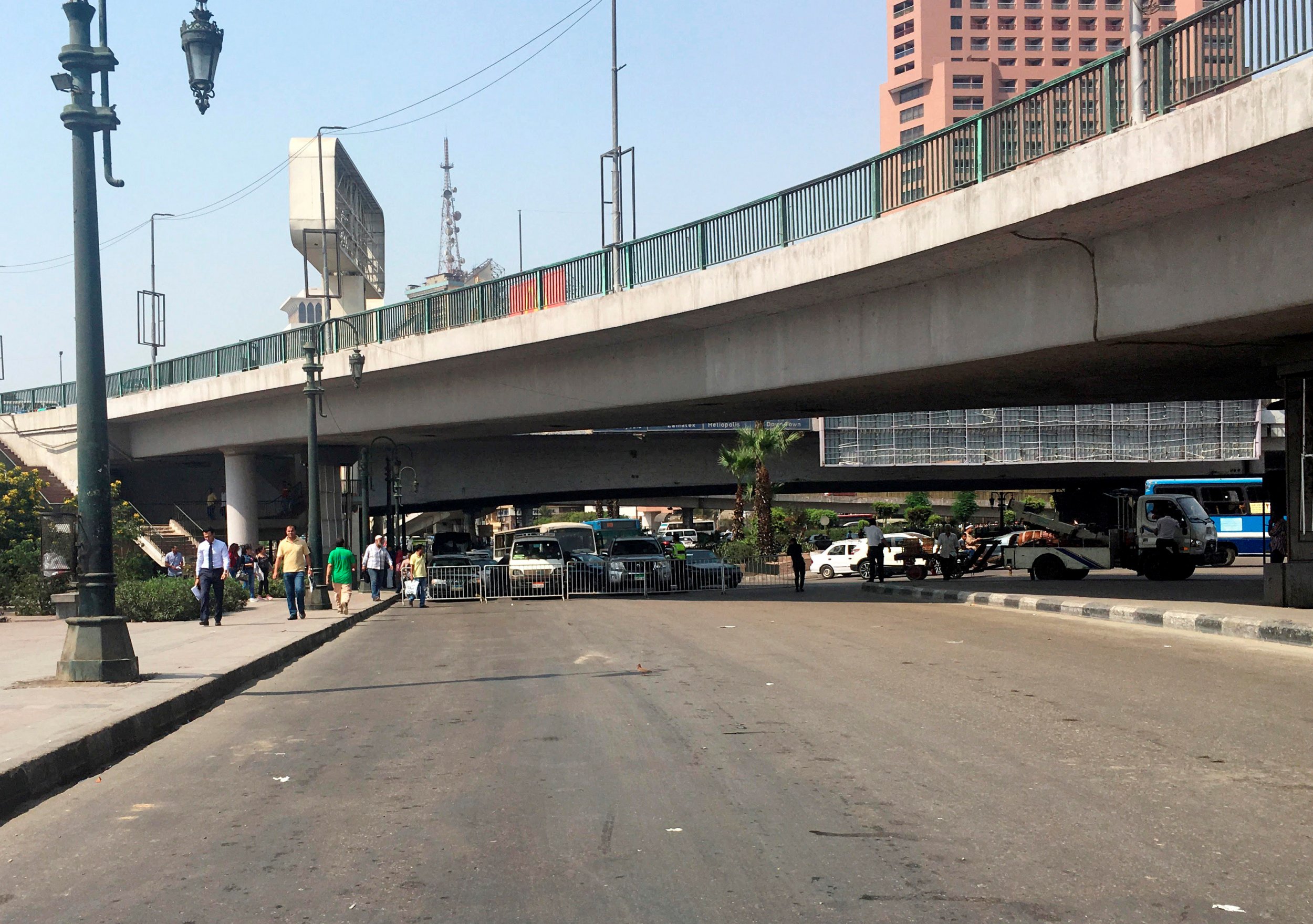 Video footage has emerged of what appears to be a failed bomb attack on the U.S. Embassy in Cairo.
One man was arrested Tuesday afternoon after an apparent explosive device detonated inside his backpack just outside the embassy compound. No injuries were reported.
Reuters quoted a witness who said she heard an explosion and saw a man carrying a bag that had caught fire. The woman said security forces rushed over to the man and pinned him to the ground. The blast occurred close to the Semiramis Hotel, which sits across the road from the embassy buildings.
A video of the incident shows a man wearing a black T-shirt and white trousers carrying the backpack down the street. Suddenly, an explosion erupts from the top of the bag, throwing the man to the floor and sending forth a plume of white smoke.
Security forces quickly arrived and arrested the suspect, who had not yet been identified. A second video shows the crowd gathered around the man and tearing off his trousers, presumably to check for additional weapons or explosives. As he was taken away, people extinguished the remnants of the bag, which sat aflame in the street.
Abu Dhabi news agency Erem News tweeted what it said was footage of the bomber being questioned inside a nearby police station. The suspect's black T-shirt was tied across his eyes as officers questioned him and took photos.
Though he was thrown to the ground by the explosion, the suspect did not appear to be badly injured in any of the videos or images. No information has been released about the man's possible plan or motive.
Academic Adel al-Adawy posted photos he said showed the immediate aftermath of the explosion. Smoke initially filled the street as security forces and onlookers rushed toward the commotion. In a later picture, the suspected bomber could be seen being led away by a large crowd as the device burned on the ground.
On Twitter, the U.S. Embassy said it was aware of the reported incident and advised people to avoid the area. Security forces closed off the surrounding area and extra police were deployed to guard the cordon, Reuters said. It later confirmed that police had finished their investigation in the area, and that the building had reopened for normal business.
The U.S., British and Japanese embassies all sit close to one another in the leafy Garden City district of Cairo. The premises are heavily guarded, and multiple concrete barriers can be seen in the videos and pictures of today's incident.