Massive Blasts Rock Tianjin, China, Killing 44 and Injuring Hundreds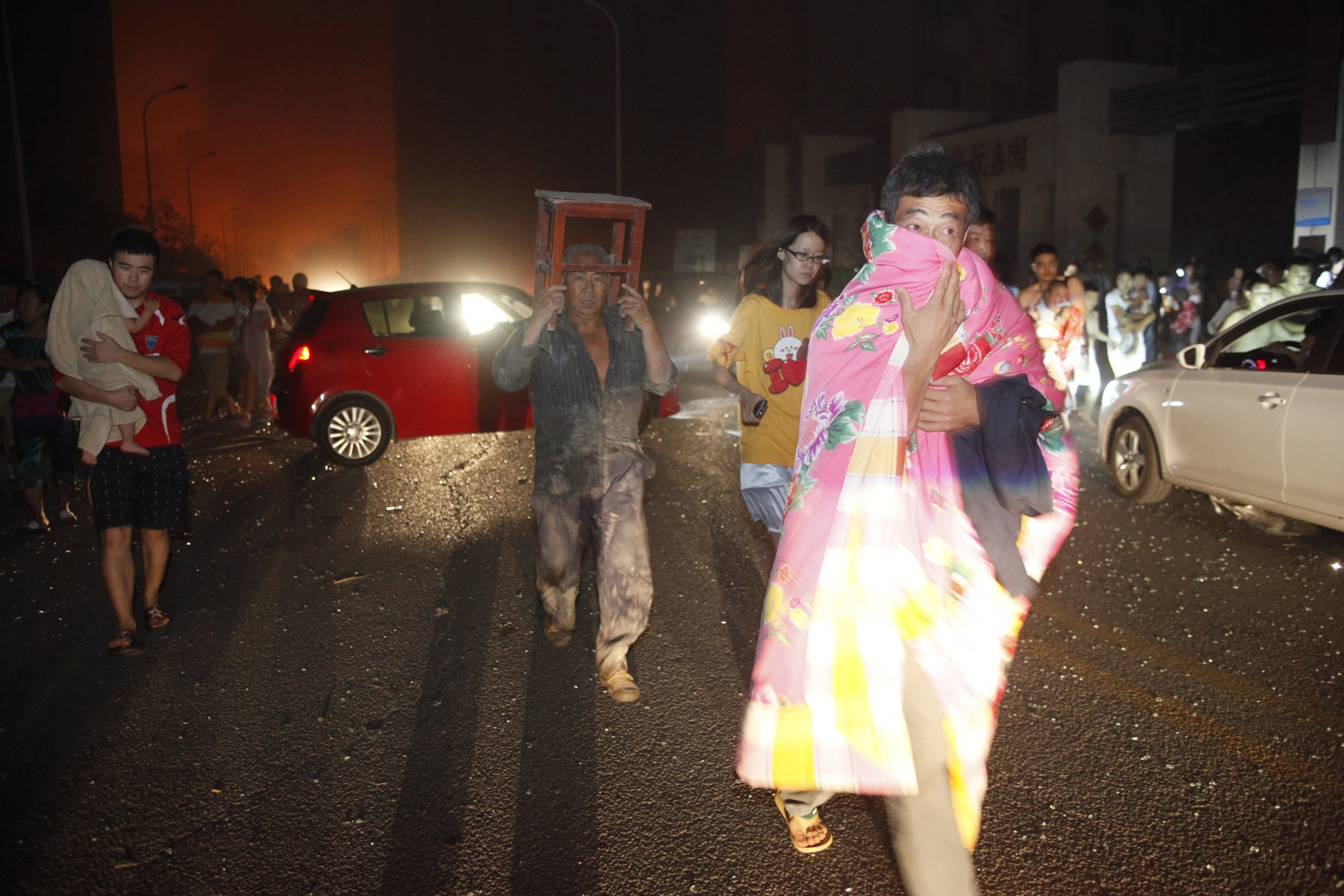 Updated | Two massive explosions rocked the city of Tianjin in northeastern China on Wednesday, killing at least 44 people and injuring hundreds, Chinese officials said.
Videos of the blasts began appearing on the Chinese social media site Weibo and showed a huge fireball stretching for what appears to be hundreds of feet. It's unclear how many people remain trapped in the rubble.
At least 44 people were killed in the blast, according to Reuters. China Central Television (CCTV), the country's state broadcaster, reports the blast occurred in a shipment of explosives in the city's port at 11:30 p.m. That reportedly triggered another explosion shortly thereafter.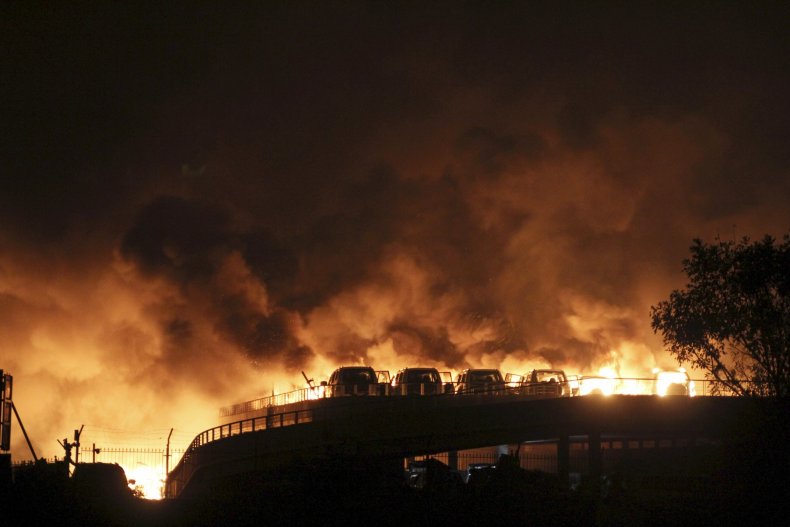 China's Xinhua News reports residents of Tianjin, China's fourth largest city, fled their homes over fears of "an earthquake" and quoted residents who said the explosions shattered their windows. Some felt the blasts from miles away.
Seismographs posted to Weibo by the Shanghai Morning Post show the two expolosions, the second one larger than the first.
A tweet posted by Russell Dengel of the Space Science and Engineering Center at the University of Wisconsin, Madison, purportedly shows one blast from space.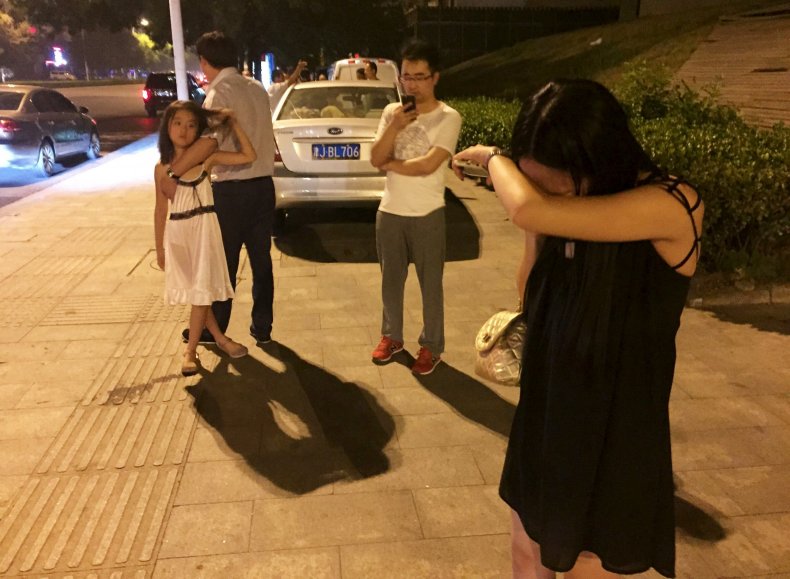 As Reuters explains, after 30 years of rapid economic growth, industrial accidents are common in China. Last year, an expolosion at an auto parts factory in the eastern part of the country killed 75 people.