Video: Are Progressives Cheap? Fox News Host Tucker Carlson Says Activists Don't Tip—'Seriously, Ask a Waiter'
Tucker Carlson has made clear his disdain for "progressives" whom he accuses of having a sense of entitlement allowing them to criticize others for "the very same sins" that they commit themselves.
In a wide-ranging monologue on his Fox News show, which was backed by a graphic in capital letters stating "liberal hypocrisy," Carlson took aim at what he feels are shortcomings on the left.
"Being a progressive allows you to attack others for the very same sins that you yourself are committing in greater abundance.
"And it's not just true of wearing blackface. It's true of everything," according to Mediaite.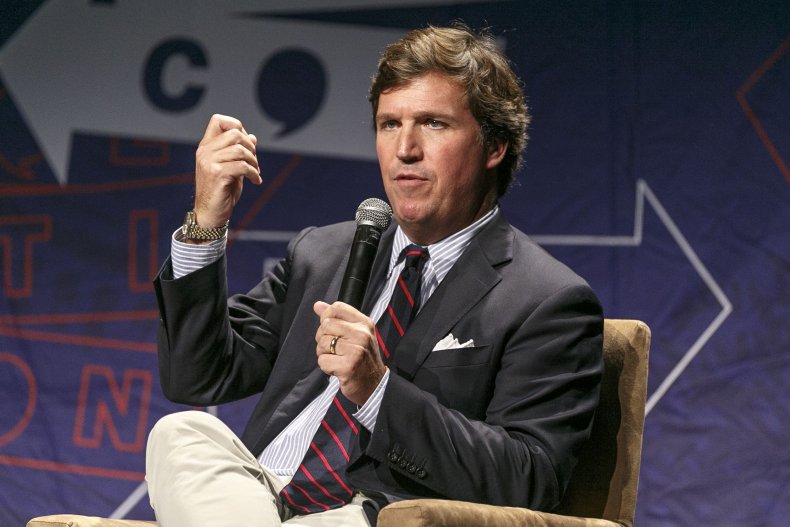 He criticized those with private security who oppose gun ownership, womanizers who pose as feminists and liberals who flew private to "global warming conferences all over the world."
"That's what Tom Steyer did, and Mike Bloomberg and Leonardo DiCaprio, that's what they tell themselves. This attitude defines a ruling class. Once you understand that contemporary politics comes into focus."
He then proclaimed sympathy for beleaguered waiting staff who, he alleges, gets no tips from the progressives they serve.
"Ask any waiter how well progressives tip. Seriously, ask a waiter," he said on Tucker Carlson Tonight.
"A group of progressive activists arrives at a restaurant. They linger for hours delivering passionate lectures about the horrors of income inequality," he claimed..
Carlson continued: "When they leave, they shaft the working people who've served them food; the very people they claim to care about."
Carlson concluded that this hypothetical situation shows: "Only with progressivism is this behavior possible."
"Precisely because they care so much about structural inequality, progressives don't have to leave actual cash on an actual table for actual workers.
"Their tip is their profound sense of caring. Too bad waiters can't pay the rent with that," he said, without offering a specific example of when this might have happened.
An avowed supporter of President Donald Trump, Carlson was criticized in December for a segment in which he said that migrants made America "poorer" and "dirtier," leading to sponsors suspending their support of the Fox News show.
According to data by the firm Standard Media Index, which were published by The Wrap, his immigration comments cost his show an estimated $2.2 million in ad revenue.