Video of Arizona Man Accusing AMC Theatre of Racial Profiling After He's Falsely Accused of Sneaking In Goes Viral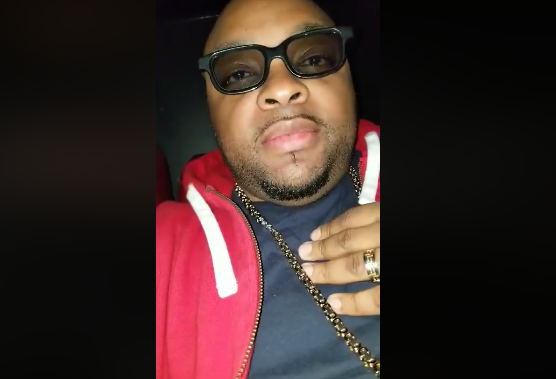 A Phoenix man accused staffers at an AMC theater of racial profiling last week after he was accused of illegally entering the premise in a video that has since gone viral, sparking protests and calls to boycott the theater chain.
While taking a bathroom and concessions stand break during a screening of Captain Marvel on Friday, movie-goer Larry Shelton, 40, said an AMC Ahwatukee theater security guard approached him and accused him of sneaking into the film.
Shelton denied the allegations and encouraged the staffer to check the security cameras before returning to his seat. There, the guard asked him to leave the premises and stood by the aisle, prompting Shelton to pull out his phone to film the encounter. The video, posted to Facebook, has been viewed over 740,000 times as of Wednesday evening.
"I'm at the movies. I paid to get in here. And one of the people out of the blue said I did not pay and didn't have a ticket," he said in the footage. "Now I'm taping everything."
Police soon arrived in another segment of the clip, subsequently taken in the theatre lobby. "These guys said you didn't have a ticket," an officer said, referring to the manager, who added: "Sir, you walked in an exit door and my staff warned me they did not sell you a ticket… I am sure. Nobody scanned your ticket."
Shelton then pulled out his ticket and showed it to authorities and the manager. "Oh yes, this is a ticket that does look like it was purchased," the manager responded, "but you should have shown me the ticket… you walked in [from] the exit door."
"Do you know how embarrassing this is?" Shelton replied, before demanding a refund.
"You're not getting a refund. You violated our code of conduct by turning a flashlight on in the theatre," the manager said, apparently referring to the patron's smartphone which lit up while he was recording the interaction.
Following the incident, Shelton accused AMC of discrimination in an email detailing the encounter. An AMC corporate spokesperson responded by apologizing for the "avoidable situation" and vowed to reinforce "unconscious bias training" for "all AMC management associates" at that theatre.
"We understand that Mr. Shelton feels he was treated with bias," the spokesperson added, according to Yahoo Lifestyle. "Equality is of the utmost importance to AMC, which is why unconscious bias training is required for all AMC management associates, and we will be reinforcing that training at this theatre."
Despite the apology, Black Lives Matter Arizona held a protest to mark the beginning of their boycott of AMC Theatres outside the venue on Tuesday in response to the "racial profiling, harassment, and mistreatment," that Shelton had allegedly been subjected to.
Video of Arizona Man Accusing AMC Theatre of Racial Profiling After He's Falsely Accused of Sneaking In Goes Viral | U.S.