Video: Bandit Fishing Ship Exploded by Indonesian Government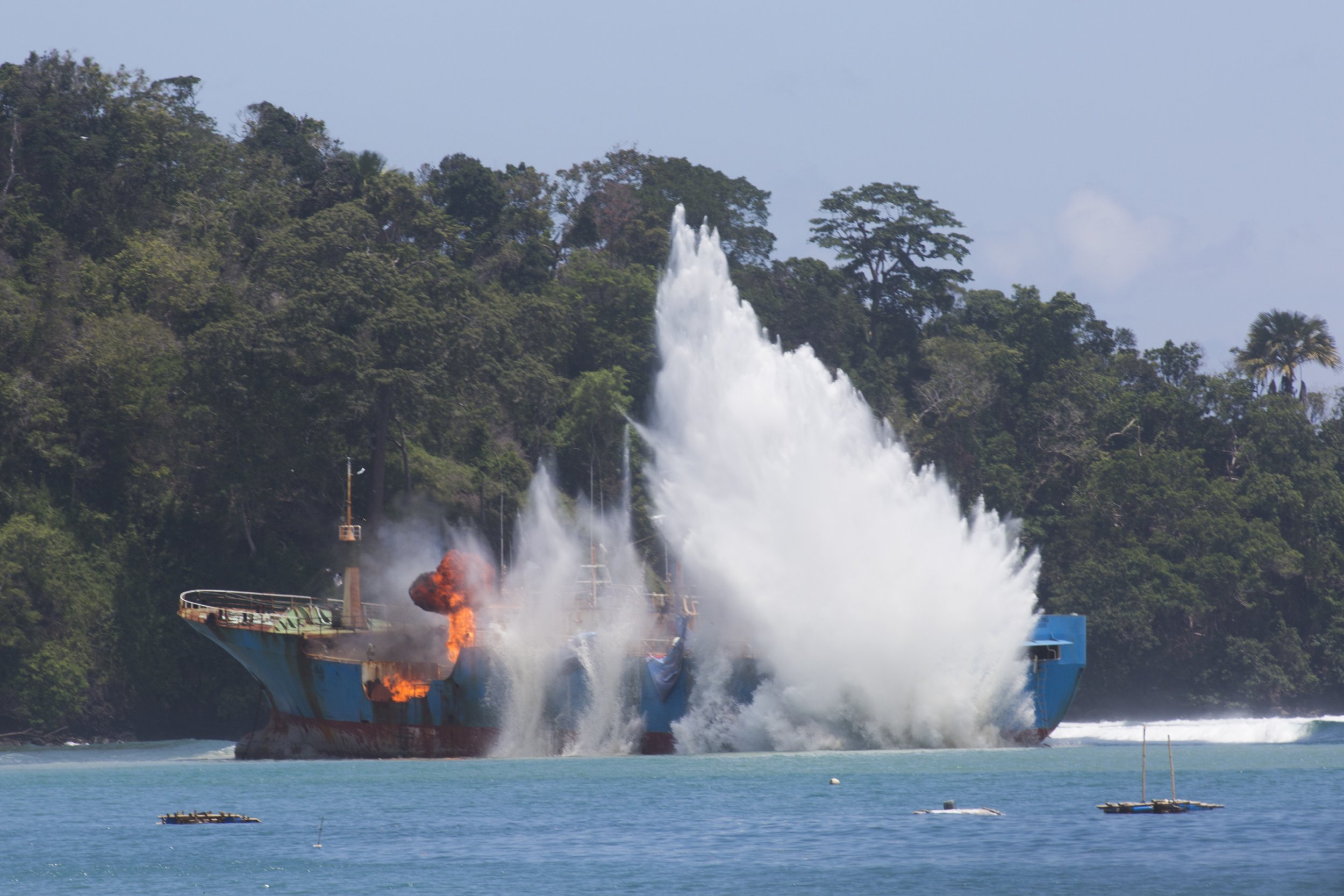 The Indonesian government exploded and scuttled a ship known as the Viking, which had been apprehended after a long history of illegal fishing. A so-called "ghost ship," the vessel changed its name and registry information regularly so as to avoid detection as it fished illegally in Antarctic waters and elsewhere, according to the Sea Shepherd Conservation Society, an environmental nonprofit group.
Sea Shepherd had pursued the Viking and five other ships that it dubbed the "Bandit 6," all of which have now been apprehended by various authorities or otherwise put out of commission. One such ship, the Thunder, was pursued 10,000 miles by Sea Shepherd, after which its crew intentionally sunk it off Nigeria.
The Viking was sunk on March 14 in shallow waters off the southern coast of Western Java, in Indonesia, about six weeks after being seized by the government on February 26. "The vessel entered Indonesian territory without fulfilling its obligation to report its identity and shipping data to the country's authorities," the Maritime Affairs and Fisheries Ministry reported.
"This is to serve as a deterrent to others," fisheries minister Susi Pudjiastuti told reporters, while standing on the beach near the smoldering ship. "You may go freely in the rest of the world, but once entering Indonesia, this is the consequence."
The Viking had become notorious for illegally fishing Patagonian toothfish, also known as Chilean sea bass, in the Southern Ocean near Antarctica. It had also been sought after by Interpol for improperly fishing in Norwegian waters.
Members of the Viking's crew, including its Chilean captain, have been detained in Indonesia, the AP reported.