Video: Ben Carson Doesn't Know What an REO Property Is, Thinks He's Being Asked About Oreos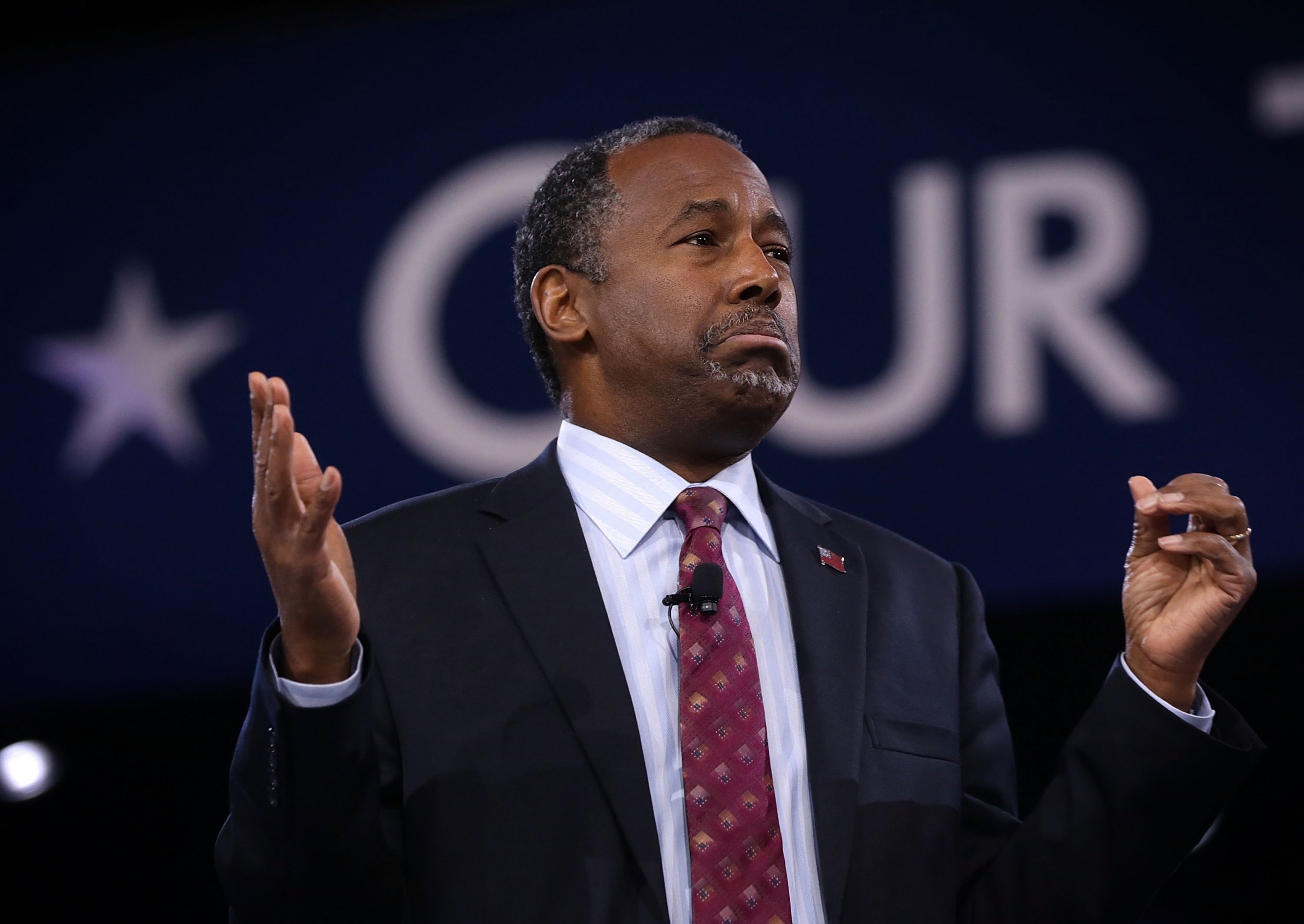 Department of Housing and Urban Development (HUD) Secretary Ben Carson was caught out during a hearing Tuesday, appearing not to know the meaning of a basic housing term related to foreclosure and confusing it with an Oreo cookie.
While testifying before the House Financial Services Committee, Carson was asked by Democratic Representative Katie Porter to explain the disparity in rates of REO, a class of property owned by a lender after a sale is unsuccessful at a foreclosure auction.
"Do you know what an REO is?" Porter asked.
"An Oreo?" Carson replied.
"No, not an Oreo," Porter said. "An REO. R-E-O."
Carson asked, "Real estate?"
Porter continued, "What's the 'O' stand for?"
"E-organization?" Carson asked.
Porter finally explained the "O" stands for owned.
"Real estate owned," she told Carson. "That's what happens when a property goes into foreclosure. We call it an REO, and Federal Housing Administration (FHA) loans have much higher REOs, that is they go to foreclosure rather than to loss mitigation or to non-foreclosure alternatives like short sales, than comparable loans at the GSE's (government-sponsored enterprises).
Porter continued that she wanted to know why more foreclosures were resulting in people losing their houses and getting bad marks on their credit, disrupting communities, at the FHA than at the GSE.
Carson responded that he "would be extremely happy if you'd like to have you work with people who do that."
"Well, Mr. Carson, respectfully that was my day job before I came to Congress, so now it's my job to ask you," Porter said.
After the hearing, Porter tweeted about the exchange in a way to ridicule Carson.
"I asked @SecretaryCarson about REOs - a basic term related to foreclosure - at a hearing today," Porter tweeter. "He thought I was referring to a chocolate sandwich cookie. No, really."
Democratic Senator Elizabeth Warren, a 2020 presidential candidate, slammed Carson on his lack of real estate knowledge.
"@SecretaryCarsob can't distinguish between a cookie and a home that's been foreclosed on," Warren tweeted. "Luckily, @RepKatiePorter was able to school him on the difference."
Carson also got it wrong when Democratic Representative Joyce Beatty asked him about the OMWI, an Office of Minority and Women Inclusion.
"Are you familiar with OMWI and what it is?" Beatty asked.
"With who?" Carson said.
Beatty repeated: "OMWI?"
"Amway?"Carson said.