Video of Black Man Sitting on Curb Tased by Police Prompts Investigation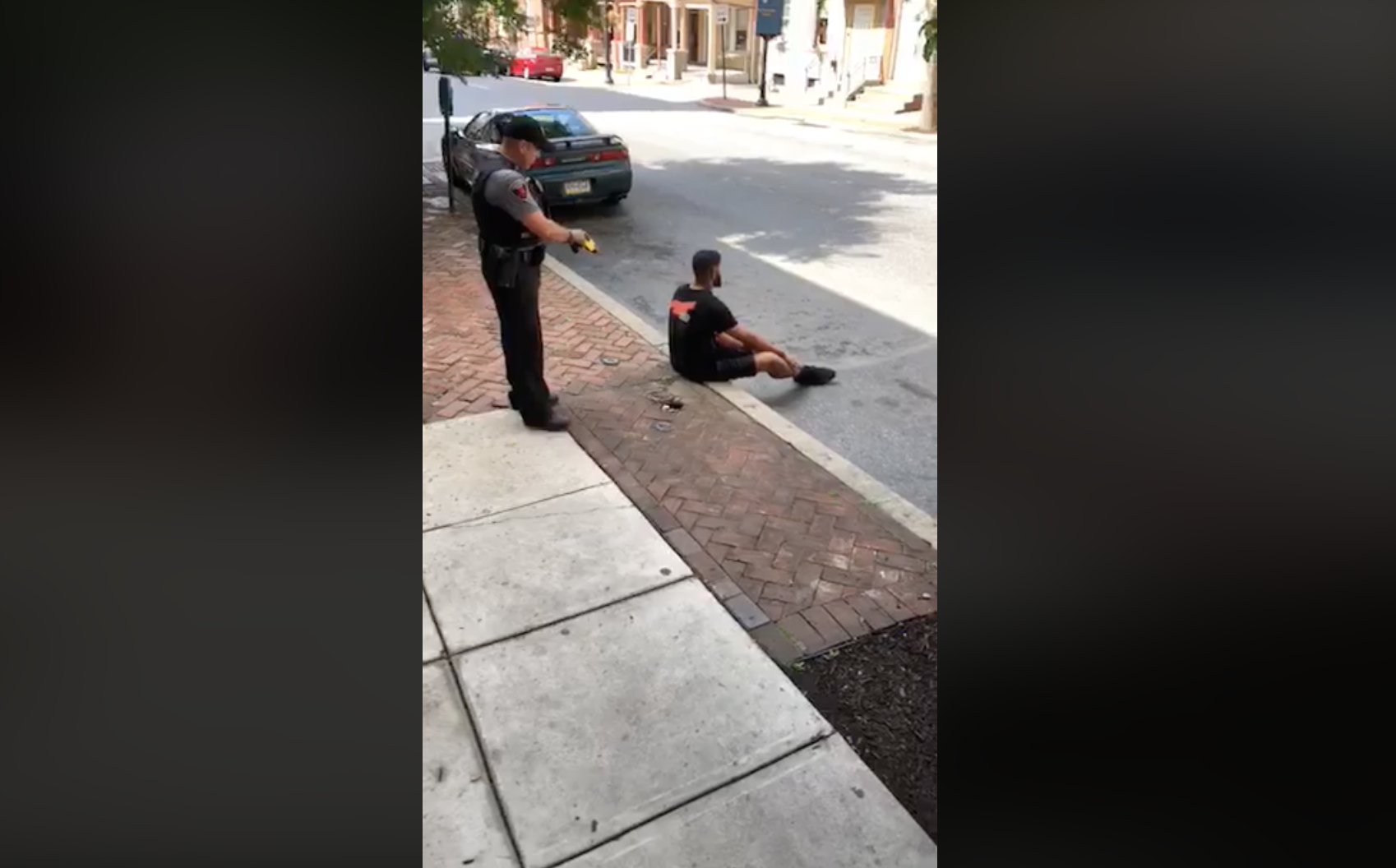 A video posted to social media showing a man getting shot with a stun gun by police as he sat on a curb in Lancaster, Pennsylvania, on Thursday has prompted an investigation, said the city's mayor.
The video, played thousands of times on Facebook, shows part of an interaction that Sean Williams, 27, had with Lancaster police.
"Like you when I saw the video, I was upset by it, and it is of great concern to me. We take the use of force very seriously. There is an investigation that has already commenced regarding the use of force in this incident," said Mayor Danene Sorace in a video address Thursday.
It is unclear what the investigation would entail and if would be different from other use-of-force reviews the city's Police Department says are part of protocol. Newsweek could not immediately reach the mayor's office for comment.
The video begins with a police officer circling Williams, who is seen standing. Williams then sits down on the curb and the officer repeatedly asks him to put his legs straight out. Williams keeps his legs bent.
"Legs straight out or you're getting Tased," the officer can be heard saying.
Another voice can also be heard asking Williams to "put his legs straight out and cross them now."
Williams then pulls his legs toward himself and then gets hit with the stun gun. After writhing on the ground, Williams is commanded to lie on the ground and put his arms out like an airplane. He does so and is apprehended. "Non-compliance is often a precursor to someone that is preparing to flee or fight with officers," said the the Lancaster Bureau of Police in a statement.
The statement further described how the police had responded to a call about a disturbance in the area. According to the statement, a man with a bat had gone after a group of three other people, who had asked the man to get away from them. Police said that the man, later identified as Williams, kept asking one woman in the group for a specific item, his Social Security card. The police said they found no bat at the scene.
Police said that Williams was checked by medical personnel after getting hit with the stun gun, which is part of standard procedure. Police found that Williams had an outstanding criminal arrest warrant for possession of the drug PCP and public drunkenness. Williams was arraigned and released on an unsecured $5,000 bail.
Sorace also said the incident had "firmed her resolve" to implement a body camera program for police.
The Lancaster Bureau of Police could not immediately be reached for comment by Newsweek.