Video: Black Police Officer Maintains Composure As Man Yells N-word at Her More Than 50 Times in One Minute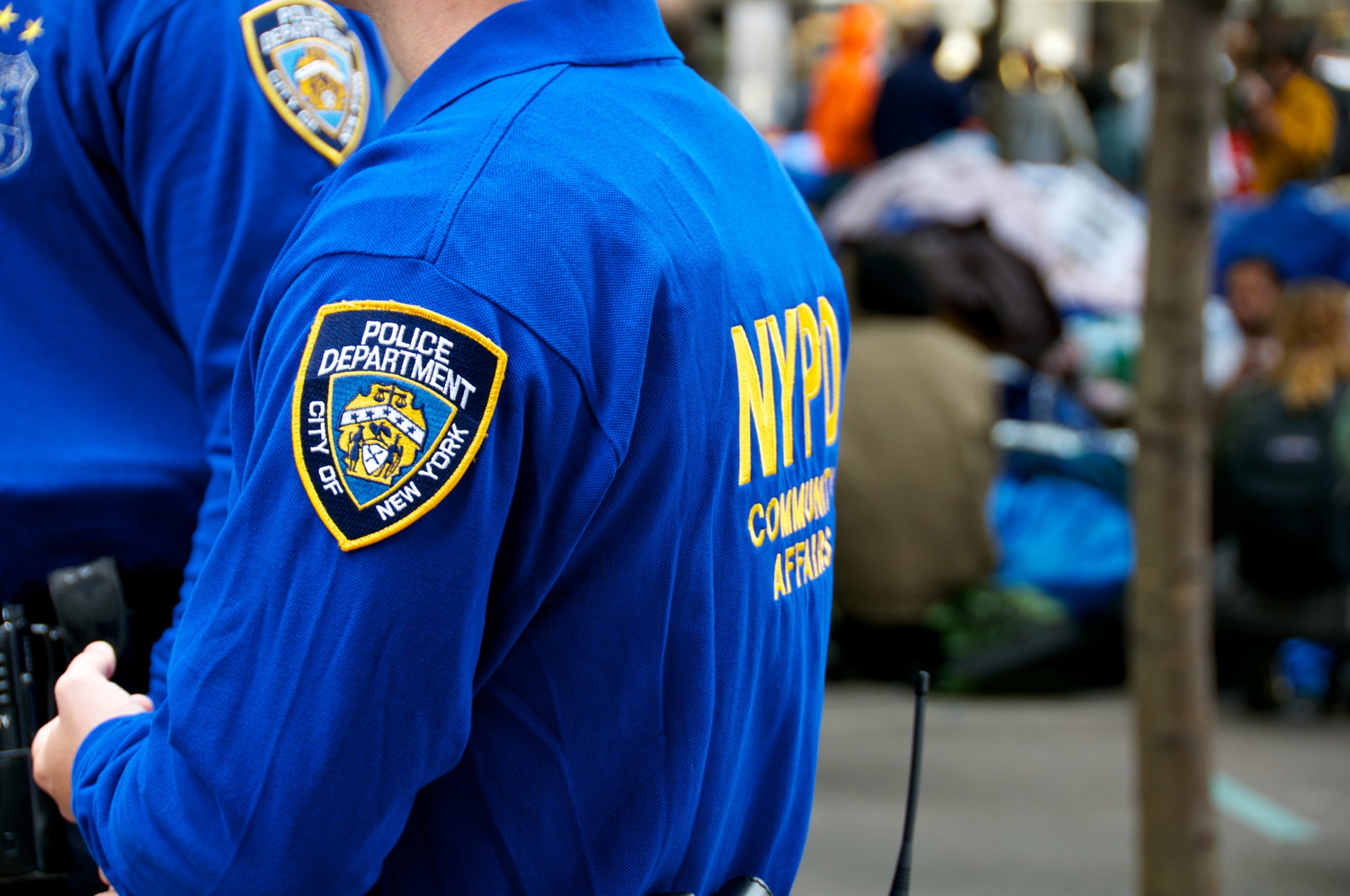 A New York City police officer who was showered with racist abuse by an arrested suspect has been applauded for her ability to remain calm.
When police arrested 51-year-old Ilya Freyman in Brooklyn, he screamed the N-word at a black, female officer around 50 times in just one minute. Sitting in handcuffs outside an auto-shop, Freyman repeatedly said the N-word directly at the officer, stopping only tell other officers "f**k you."
The video was uploaded to Facebook by Swagnista Keda on Saturday. Comments have been turned off on the post. Despite the racial abuse, the officer did not respond once to Freyman's taunts.
Police arrested Freyman following calls he had punched and shattered a glass booth. According to Yahoo Lifestyle, Freyman was charged with criminal mischief, disorderly conduct, harassment and reckless endangerment.
The New York City Police Department did not respond to a request for comment. It is yet to issue any formal response to the video.
Police commissioner James O'Neil penned an op-ed for the New York Post in August and said abuse aimed at officers was common. "For the public, viewing this ignorant spite might come as a shock," O'Neil wrote. "But for cops, witnessing this boorish behavior is, sadly, nothing new.
"Like police across our nation, New York City cops regularly experience scenes like these. Overwhelmingly, our officers handle the situations with professionalism, discretion, and a stoicism that refuses to stoop to the camera-person's level of base crassness. I am positive that a majority of New Yorkers find the videos as unacceptable as I do. What these videos do show, however, is exactly what cops can, and do, routinely face.
"We know that not everybody loves the police. And we do not shy from criticism, because we know it goes hand-in-hand with the possibility of saving lives. I could not be more proud of our cops. They do what they do better than anyone else, anywhere."
In a similar case last week, footage of an Oregon woman's racist rant went viral on social media. The video shows a woman in a white car attacking another driver, who was filming the confrontation, for supposedly being in the country illegally. The victim of the abuse, named as Selina Cairel on Facebook, posted it online with a few sentences describing what happened.
"Before you say anything you might want to make sure you're actual 'legals,'" the unidentified woman told Cairel and her friend. Asked what she means, the woman replies: "That you're 'illegals' crossing the border. And your parents probably had to work for fucking dirt just to get here." The woman is smiling as she speaks and has a passenger in her car, who appears to be hiding from the camera.