Video of Blind Man Marrying Woman in Tactile Dress So He Could Feel Her Beauty Goes Viral
Already a self-described Paralympic athlete, musician, motivational speaker, skater and surfer, the prolific Anthony S. Ferraro added one more title to the list: husband.
The content creator, who is blind, recently took to social media and shared footage from his wedding to Kelly Anne Ferraro. The video highlighted key moments from the special day and included one notable detail—the bride's "tactile" wedding dress. The clip has received an outpouring of support on TikTok, racking up over 520,000 views and 100,000 likes, plus thousands of comments.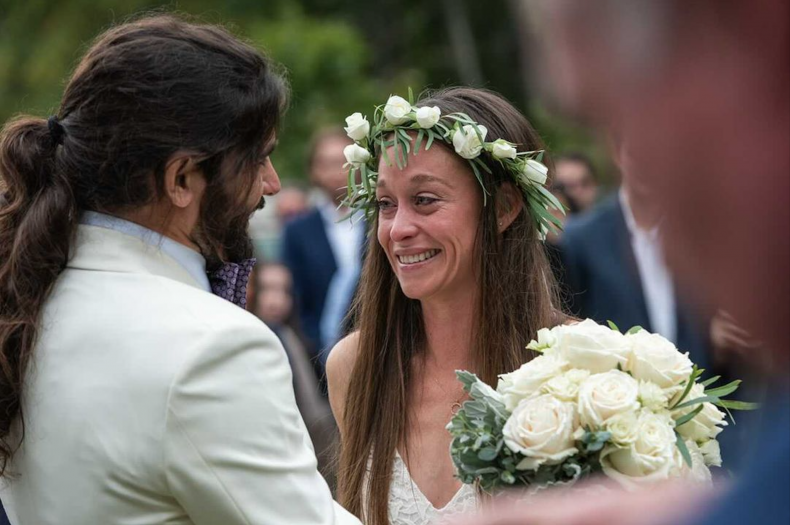 The incorporation of the tactile wedding dress into the couple's big day speaks to the ways in which clothing can be reimagined to accommodate a range of experiences, rather than catering to just the visual senses—and underscores the need for inclusive apparel.
"Being blind, textures are really important to me," Ferraro said to Newsweek.
"Kelly really wanted to ... make it really special for me," he said. "She went above and beyond" to find the wedding dress, which was made "tactilely pleasing" with use of silk, chiffon, lace, and velvet.
Ferraro explained that his wife tried on "so many different dresses" before finding the one. "She started crying .... That's when she knew. And she wouldn't let me know anything about it until she came down the aisle and I got to touch it, so it was incredible."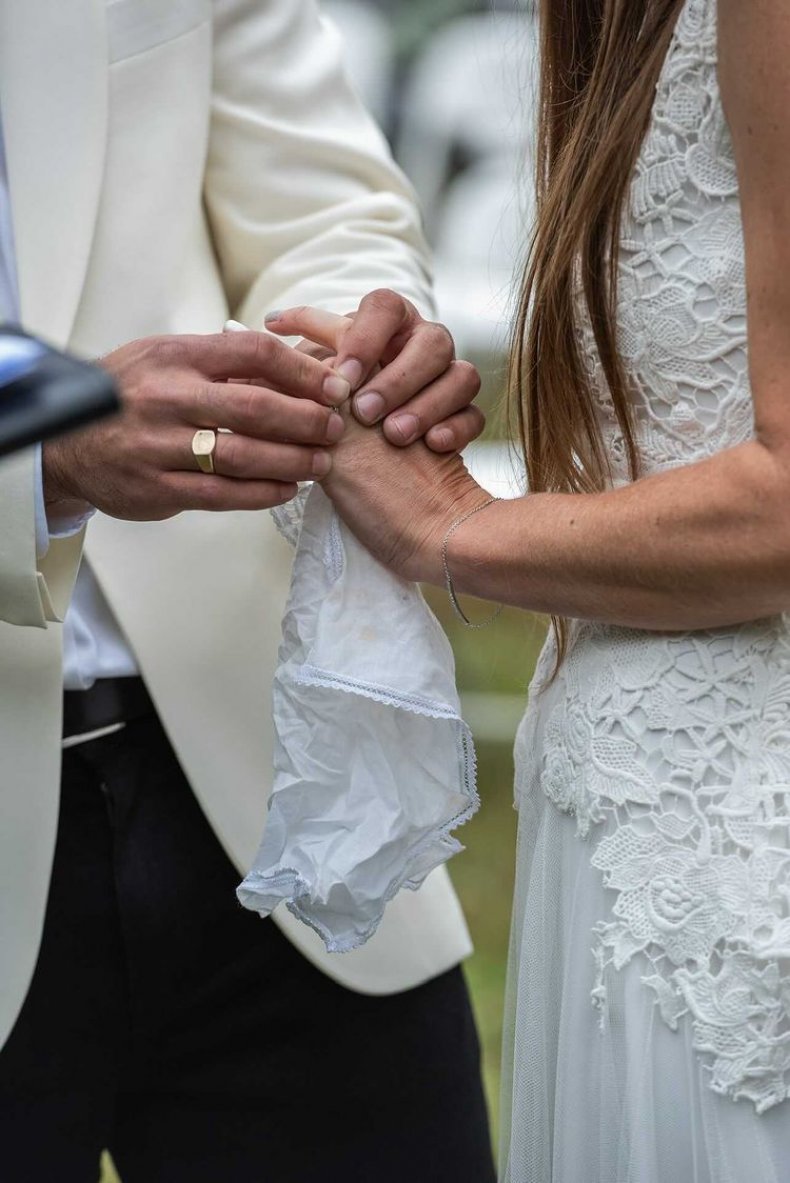 "It was so beautiful to me ... I could picture her in my head perfectly," said Ferraro.
The clip, which has gained attention on TikTok and Instagram, has left viewers moved by their love story. "It was truly the most amazing day, where so many friends and family came to support our love," says Ferraro in the video.
In particular, many viewers seemed impressed and intrigued by the wedding dress, as the idea of "tactile clothing" for those with impaired vision remains relatively unknown.
One commenter called the dress "the sweetest thing ever."
"Omg her wearing a dress you can feel!!" wrote another. "That's beautiful! Congratulations."
"I think that tactile clothing is something that's becoming more popular, and people are definitely starting to focus on it," Ferraro said to Newsweek. "Braille clothing is becoming popular ... I'd love to start working with some lines of clothing."
"For me it's ... the fabrics. I really love organic cotton, I love hemp and silk."
"The textures are everything," said Ferraro. "I see through my fingers, and through my hands, and through ... touch."