Video: Boston Man Arrested After Threatening Black Woman Who Pulled Motorcycle Over 'In His Neighborhood'
A Boston man has launched a foul-mouthed tirade at a black woman who parked her motorcycle on "his" suburban street.
NeNe Judge'Mayo posted a video of the interaction on Facebook and said it may have been a case of racial profiling. Judge'Mayo had been riding with her husband when the pair pulled over on the street to figure out directions.
The video shows the middle-aged white man repeatedly telling her "not to bring this s**t into my neighborhood." "You bring this f*****g s**t into my neighborhood? No! You're not bringing this s**t into my neighborhood. You're not. You're not. You're not bringing this s**t into my neighborhood. I'll f*****g knock you out."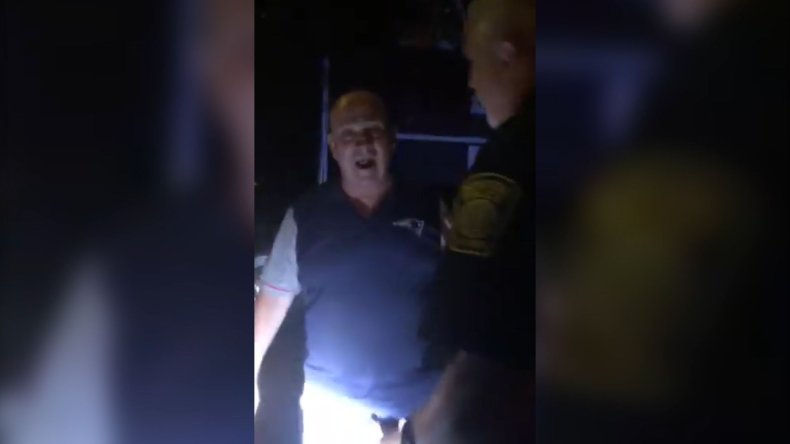 Judge'Mayo can be heard trying to defend herself. "I can ride my bike wherever I want. What you going to do?"
In the post on Facebook, she wrote: "All I did was pull over my motorcycle to park and this man went crazy asking me why am I in his neighbourhood. He was even more mad I was on a motorcycle." The ordeal took place at the corner of Adams St and Chelmsford St in Dorchester. It was uploaded on Friday and has since been viewed more than 700 thousand times. The post has just under 7,000 comments and has been shared almost 20,000 times.
After repeatedly asking Judge'Mayo where she was from, the man told her there was recently a shooting in the street. Eventually, a police officer stepped in to escort the man away from the scene.
"Ask her where she's from, ask her," the man said. "This is my neighborhood officer. I pay rent. You take it out on me? F**k that." The police officer told the man to "go home." "I don't care where she lives, it's none of my business. It's her neighbourhood too. Don't yell at me sir. Go. Go."
The man pledged he would "be back" if the motorcycle and woman did not leave. "He's threatening me officer," Judge'Mayo said, to which the man immediately responded: "I'm not threatening you. I pay mortgage. You f*****g piece of shit."
The police officer eventually steered the man back towards his home. "Sir, you go back down there and I'm going to lock you up. You're out of control, go home. You have a little alcohol in you, go home."
According to a police report, cited by The Independent, the man was arrested for disorderly conduct. He will appear in court in October. Investigators are determining if there will be more charges against the man.
Boston Police Department did not immediately respond to a request for comment.