Video: Boy Trips and Punches Hole in Million-Dollar Painting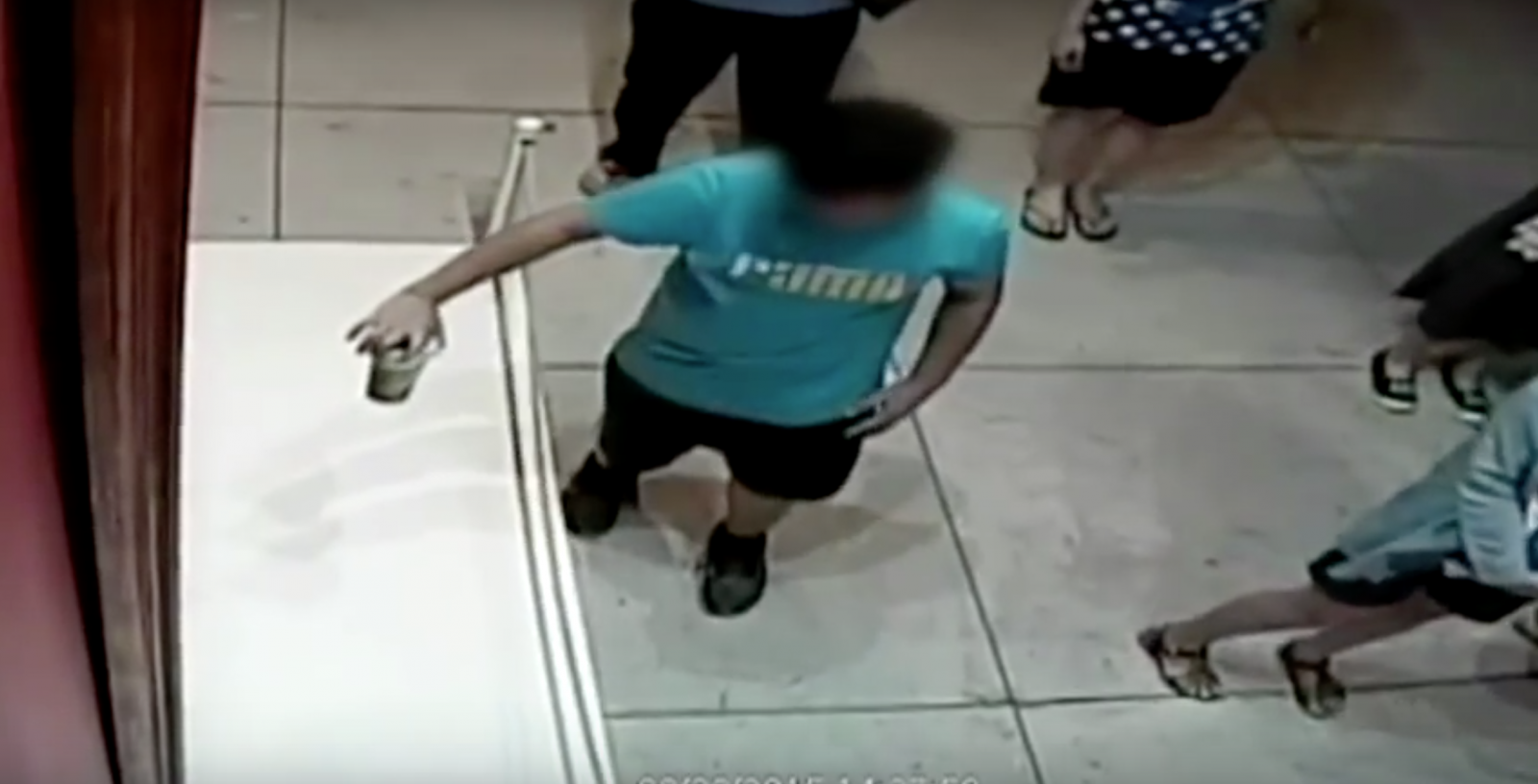 A Taiwanese boy has been recorded tripping and consequently punching a hole the size of a fist in a valuable 17th century Paolo Porpora painting at an exhibition in Taipei. The moment was captured on CCTV and the gallery released the surveillance footage on Monday.
The footage shows the 12-year-old boy stumbling alongside the painting after being distracted, before he trips and extends an arm to steady himself, consequently puncturing the oil painting in an attempt to catch his balance.
Sun Chi-husan, who is head of the exhibition's co-organizer TST Art of Discovery Co, told Focus Taiwan News that the painting titled Flowers by the Italian artist is valued at $1.5 million. It is currently appearing in an The Face of Leonardo, Images of a Genius exhibition, alongside 50 other paintings by prominent artists from the Italian Renaissance period to the 20th century.
Sun also confirmed that the boy, who was visiting Huashan Creative Park, was accompanied by his mother when he tripped. The boy was wearing shorts, trainers, a blue Puma T-shirt and holding an unidentified drink.
Focus Taiwan News have confirmed that the boy's family will not have to pay for the cost of restoration as the piece is insured and will be shipped back to Italy for further restoration this week. They also said that this incident is the first time that a valuable painting on loan in Taiwan has suffered major damage.
Flowers was painted around 1660 and is the only piece of Porpora work that is signed, according to The Web Gallery of Art, a database of European fine art, The Guardian reports. Porpora was a still life artist mainly active in Naples who produced baroque-style paintings which often depicted an arrangement of fruit and flowers.