The novel coronavirus outbreak has fueled a boom in video-call software, with entire workforces and classrooms having to adapt to working or learning from home.
But for many people, it goes further than that. With self-isolation, lockdowns, quarantines and strict social distancing measures now in place in many countries across the world, video-calling has also become the main way for people to communicate and socialize with family or friends.
Luckily, there are a lot of options available, with apps and websites offering seamless, and crucially free, services for desktops, laptops and the iOS and Android mobile ecosystems. The most popular include Zoom, Hangouts, Skype, FaceTime, WhatsApp, Duo, WhatsApp and Houseparty.
If you simply want to call a single person, any of the above applications will work just fine. But while the core functionality is basically the same in each service, some software will be better suited for business use than social activities. So which video chatting application should you be using?
Zoom
Zoom, in particular, is enjoying an influx of users as a result of the COVID-19 outbreak. Citing data from tracking company Apptopia, The New York Times reported that close to 600,000 people had downloaded the iOS app in a single day earlier this month, sending it flying up the charts. Analysts estimate Zoom currently has 12.92 million monthly active users, as reported by CNBC.
The free version offers unlimited one-to-one meetings but can also host up to 100 participants. Free group meetings are typically limited to 40 minutes but one neat feature lets users set up a virtual background. It also comes with a feature to "touch up" appearances using a built-in filter.
In recent days, Twitter has been filled with appreciative Zoom users. Teachers have relied on it to continue their lessons. Others have used to host virtual virtual cocktail parties.
It can be downloaded on the App Store, Google Play Store and the official website. Users can choose to turn their video or audio on or off when joining a meeting by default. Zoom has published a range of guides about how to set up and join meetings on Windows and Mac, Chrome OS and mobile.
Skype
Skype, owned by Microsoft, is another popular option that is available for most mobile devices, tablets, computer operating systems and now as a web client. The video chat app supports calls of up to 50 people for free and has a screen-sharing option that can be used for business presentations. It comes with full screen video and a new feature that lets users blur their background during calls.
According to Microsoft, the app automatically detects your camera when opening, but users have the option not to click the video call icon for their camera to not be used when making video calls.
How to make a group Skype call:
Open calls list, select the new call
Select the participants you want to call.
Select the call button.
Hangouts and Duo
Google's Hangouts Meet is paid business-focused software that bulked up its features in the wake of the novel coronavirus outbreak. From this month, it offers video meetings for up to 250 participants per call, streaming or up to 100,000 viewers and the ability to save recordings to Google Drive.
Google Duo is the far more consumer-friendly option, with free video calls for up to eight people at a time. It can be downloaded via the Google Play Store and Apple's App Store and is free-to-use.
At the time of writing, there is no way in the application to turn the camera off during a live video call but the audio can be muted via an on-screen menu, which also lets users switch between cams.
How to make a Duo call:
On your Android device, open the Duo app.
Tap a name to call.
Choose video call or voice call.
When done, tap end call.
How to create a group for Duo video calls:
Open the Duo app.
On the screen, swipe up.
Tap create group.
Choose your contacts.
Tap video call.
Houseparty
A social-focused app from Epic Games, the developer of video game sensation Fortnite, Houseparty has shot to the top of the download charts as citizens adjust to the reality of COVID-19 lockdown.
Citing statistics from tracking site App Annie, The Financial Times has reported the video app had two million downloads globally last week, compared to 130,000 from the same week last month. It's not new, but new users are discovering it now as a way to socialize virtually.
Up to eight people can join a group video session, and it uses friend lists from other social networks to curate contact lists, not your phone number. Unlike Skype or Zoom, it does not revolve around calling another person, once you open the app you can drop straight into group video sessions.
Once everyone is assembled, the software has a number of built-in games that participants can play. It's now available to download on iOS and Android, or via an extension on Google Chrome.
WhatsApp
The Facebook-owned chat application is now used by more than two billion people around the world - and it comes well equipped for both one-to-one and small group video calls. It's a no-frills affair, but works well on a good internet connection and the group sessions allow up to four participants. During a group video call chat, you have the option to disable your video feed by tapping "Video Off."
How to make a WhatsApp call:
Open the chat with the contact you want to video call.
Tap video call.
How to make a WhatsApp call from a group chat:
Go to the group you want to video call.
Tap group call.
Search for or select the contacts you want to add.
Tap video call.
FaceTime
It may not have the viral attraction of a newly discovered application like Houseparty, but if you and your friends or family members are all in the Apple ecosystem, FaceTime is a reliable iOS video calling application that can be used from pretty much any modern iPhone, iPad or iPod touch.
Group calls currently support a total of 32 participants. Sound can be turned off by the mute button that is on screen, while the camera can be disabled by swiping up and tapping "Camera Off."
Start a group FaceTime call
Open FaceTime, tap the add button on the top right.
Type names or numbers of people you want to call.
Tap video to make a video call or tap audio to make an audio call.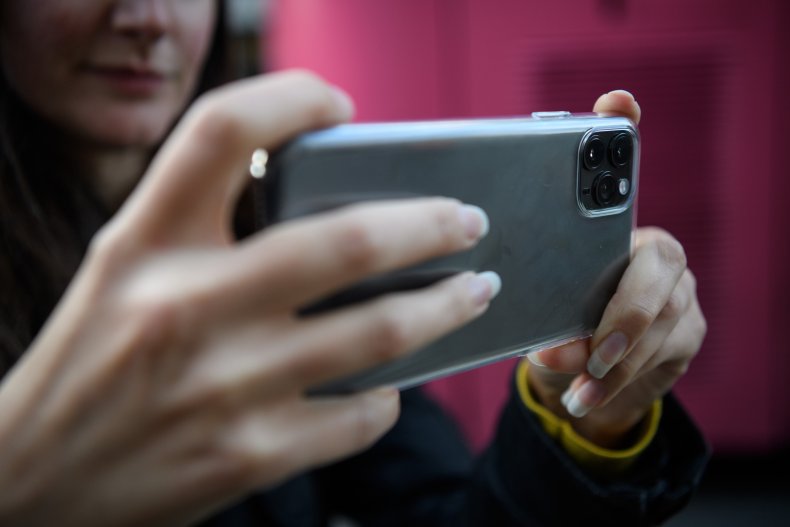 World Health Organization advice for avoiding spread of coronavirus disease (COVID-19)
Hygiene advice
Clean hands frequently with soap and water, or alcohol-based hand rub.
Wash hands after coughing or sneezing; when caring for the sick; before, during and after food preparation; before eating; after using the toilet; when hands are visibly dirty; and after handling animals or waste.
Maintain at least 1 meter (3 feet) distance from anyone who is coughing or sneezing.
Avoid touching your hands, nose and mouth. Do not spit in public.
Cover your mouth and nose with a tissue or bent elbow when coughing or sneezing. Discard the tissue immediately and clean your hands.
Medical advice
If you feel unwell (fever, cough, difficulty breathing) seek medical care early and call local health authorities in advance.
Stay up to date on COVID-19 developments issued by health authorities and follow their guidance.
Mask usage
Healthy individuals only need to wear a mask if taking care of a sick person.
Wear a mask if you are coughing or sneezing.
Masks are effective when used in combination with frequent hand cleaning.
Do not touch the mask while wearing it. Clean hands if you touch the mask.
Learn how to properly put on, remove and dispose of masks.
Clean hands after disposing of mask.
Do not reuse single-use masks.