Video: Cannabis Store Worker Fights Off Robbers With Bong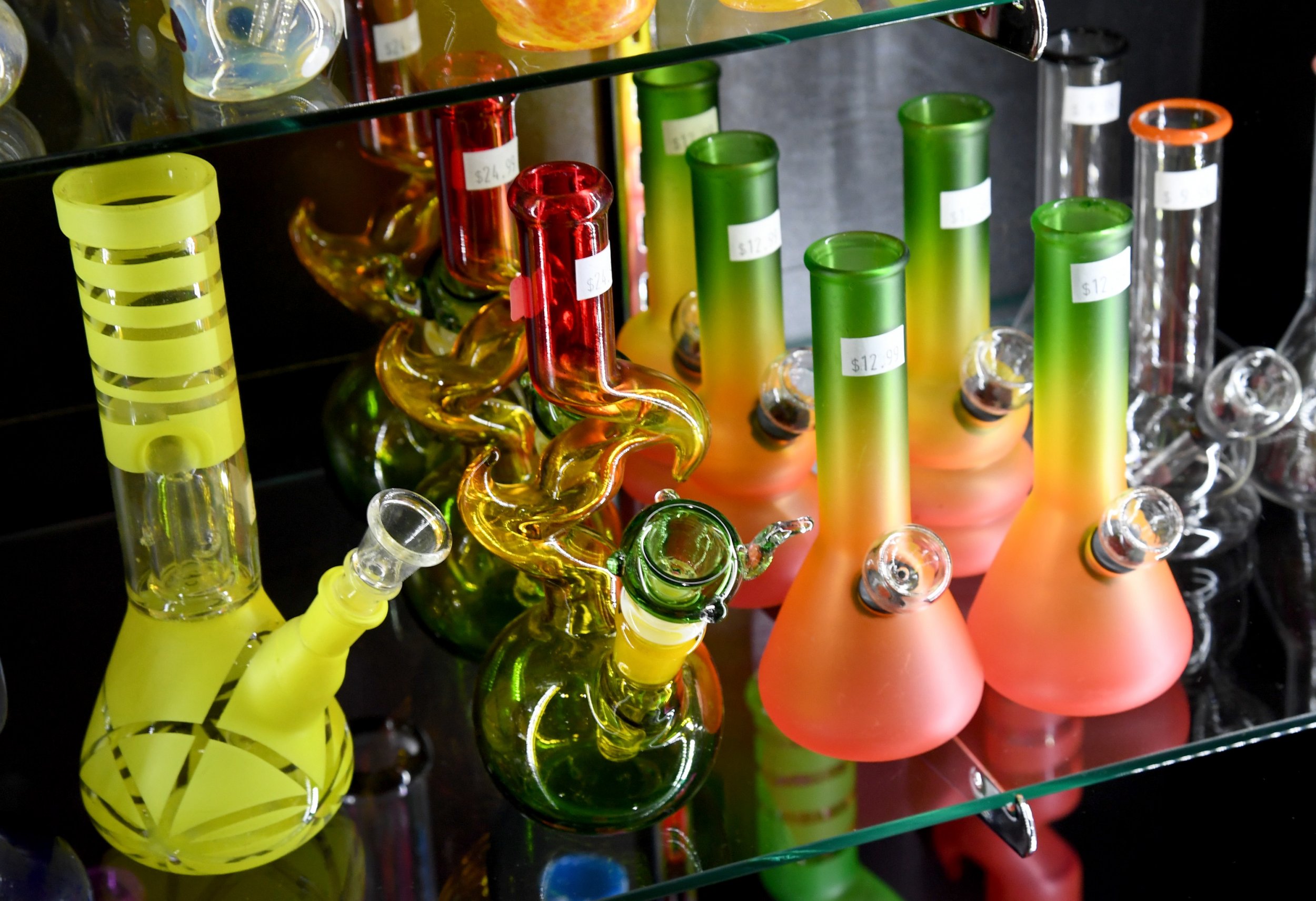 Footage has emerged of an attempted robbery of a cannabis dispensary in Canada being thwarted by a bong-wielding employee.
Security cameras in the shop in Tyendinaga, Ontario, captured three masked men running into the store wielding cans of bear spray, CBC reported. The men rush towards the two employees standing behind the desk, spraying them with the chemicals.
Though they initially ducked behind the counter, the man re-emerged holding a large bong, which he held above his head as he faced-off against the assailants. Despite their repeated demands that he "get the fuck down," the brave worker held all three men at bay.
The attackers seemed to consider rushing the vigilante, but the large bong appeared to put them off. One tried to spray more mace but the can was apparently empty. Another threw a plastic box, but it missed its mark.
Eventually, after several moments of posturing, the men fled the shop, but not before the employee landed a hit with his trusty pipe, smashing it to pieces. A fourth man was waiting in a getaway vehicle to whisk the bandits away to safety.
After the incident, Tyendinaga Police issued a public appeal for any information that could help identify the "four males, believed to be of middle eastern descent" that tried to rob the Recreational Cannabis Farmers Market.
"They were met with great resistance by the store clerk and despite being sprayed with bear spray, the clerk who is from Tyendinaga Mohawk Territory managed to successfully fight them off and force them from the store," police explained in a Facebook post.
The four men fled the scene in a white SUV, police said. Detective Constable Nathan Leland of the Tyendinaga Police Service said other local dispensaries have been targeted recently. "This would be our second robbery in the past two weeks," Leland explained.
The proliferation of cannabis dispensaries in Canada has created an appealing target for thieves. The London Relief Centre in London, Ontario, has been robbed twice this year, once in April and once in August. In the April incident, the thieves dropped more than $19,000 worth of goods on the floor as they fled.
Such crimes have been reported at U.S. dispensaries too. According to Forbes, criminal gangs from the east coast are increasingly heading west to seize goods which are legal in those states. They then transport the drugs back east where in many places cannabis is only legal for medicinal use. The gangs can then sell the cannabis products for high profits on the black market.