Officers with the New York Police Department are investigating an incident in which a woman barely escaped a potential apartment break-in, which was reported to police on September 23 in the Bronx at 2 a.m.
Security footage showed a woman unlocking the door to her apartment before immediately turning around to close it. As she enters the apartment, a man is seen rounding the corner of the hallway and sprints down the hallway and to the door just as it closes.
"An unidentified male followed the victim, a 50-year-old female, into her building," read a statement sent to Newsweek from the NYPD. "As the victim was opening her apartment door, the unidentified male rapidly approached and attempted to gain entry to the victim's apartment."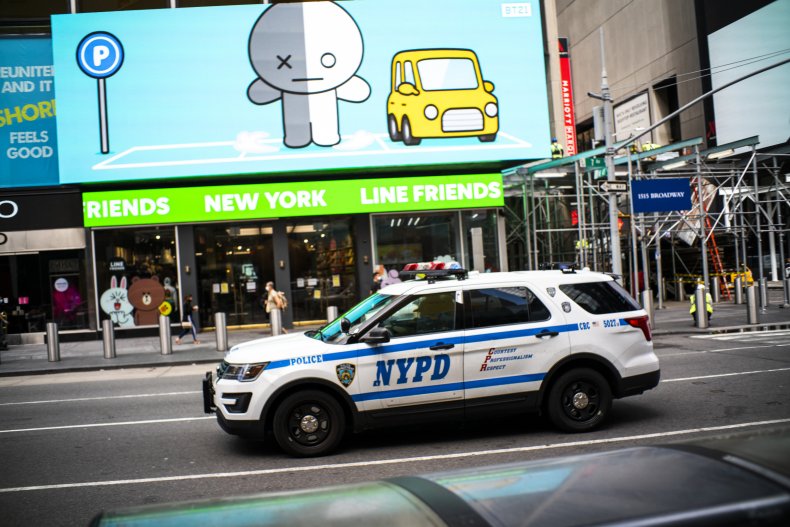 Several angles of the video show the man running toward the door. When the door closed, the video captures him trying to turn the doorknob but is unsuccessful. The alleged suspect gave up and walked back down the hallway.
ABC7 reported that there were no injuries resulting from the incident.
The police department is now asking for help from the public in locating where the unidentified man may be. They asked that people with information contact the NYPD's Crime Stoppers Hotline at 1-800-577-TIPS (8477). For a Spanish hotline, callers can dial 1-888-57-PISTA (74782).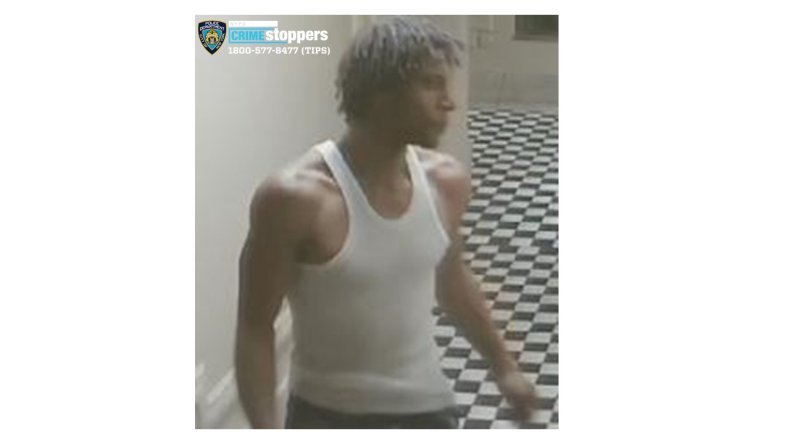 Public information regarding the various crimes reported throughout New York City is published and updated by the New York Police Department. According to the police department's database, officers citywide have responded to 8,914 calls involving a burglary in 2021 thus far. Of those calls, 1,610 were reported in the Bronx.
Between September 6 and October 3, police responded to 1,076 reports throughout the city about burglaries, while 190 calls were made in the Bronx.
This incident is just one of the investigations that the NYPD is conducting.
Newsweek recently reported that officers are also asking for the public's help to identify a woman who allegedly pushed a bystander into an oncoming subway train at the Times Square subway station.
The victim was reportedly pushed into the oncoming train by an unprovoked stranger. Though the victim hit her face into the side of the incoming train, she did not fall onto the tracks. She was taken to a local hospital after sustaining "serious physical injuries to her face and legs."
The alleged suspect fled the scene.
"It looked malicious," Alejandro DeJesus, a witness, told ABC7. "That's scary. That could happen to anybody when you least expect it."